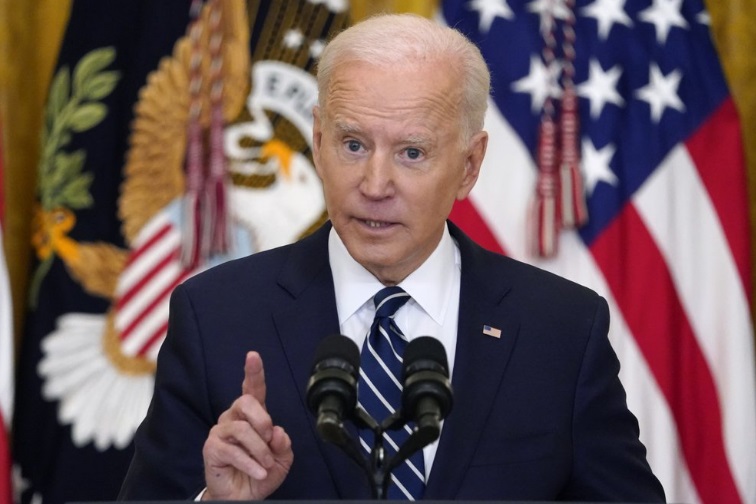 Biden extends emergency declaration on Hong Kong
US president Joe Biden has extended a national emergency declaration targeting Hong Kong signed by his predecessor Donald Trump last July for at least one year.
This led the Office of the Commissioner of the Ministry of Foreign Affairs of China in Hong Kong to hit back yesterday, calling on the US to stop intervening in Hong Kong affairs.

In a White House statement released on Wednesday, Biden singled out Hong Kong's situation, including Beijing's recent actions to undermine the SAR's autonomy, as prompting the latest decision."[Hong Kong's situation] continues to pose an unusual and extraordinary threat to the national security, foreign policy and economy of the United States," it said."For this reason, the national emergency declared on July 14, 2020, must continue in effect beyond July 14, 2021."

The national emergency declaration, invoked under the US's International Emergency Economic Powers Act, gives the president unchecked powers to implement economic sanctions on external entities deemed significant threats to the US.

Under the declaration, the US has so far sanctioned 35 Hong Kong and mainland government officials in connection with the national security law imposed in the SAR last June, with Chief Executive Carrie Lam Cheng Yuet-ngor, Secretary for Administration John Lee Ka-chiu and Secretary for Justice Teresa Cheng Yeuk-wah among them. Consequences facing these officials include having their US-controlled properties blocked and being barred from travelling to the US.

The Office of the Commissioner of the Ministry of Foreign Affairs condemned the US for extending the national emergency declaration, deeming it interference in Hong Kong affairs. "The office gives its strongest grievance and condemnation to such an 'unrepentant' and aggravating intervention by the US," the office said yesterday.

They also slammed the US for harming Beijing's sovereignty, safety and interests."The US has supported various anti-China disruptors, overplayed issues related to Hong Kong and grossly violated the principles of international law and international relations," the office said.

They added that Beijing's determination to maintain Hong Kong's stability and safeguard China's sovereignty, safety and interest should not be underestimated.

The SAR government also condemned the declaration, deeming it a "continuation of the US' blatant interference in the internal affairs of the People's Republic of China."