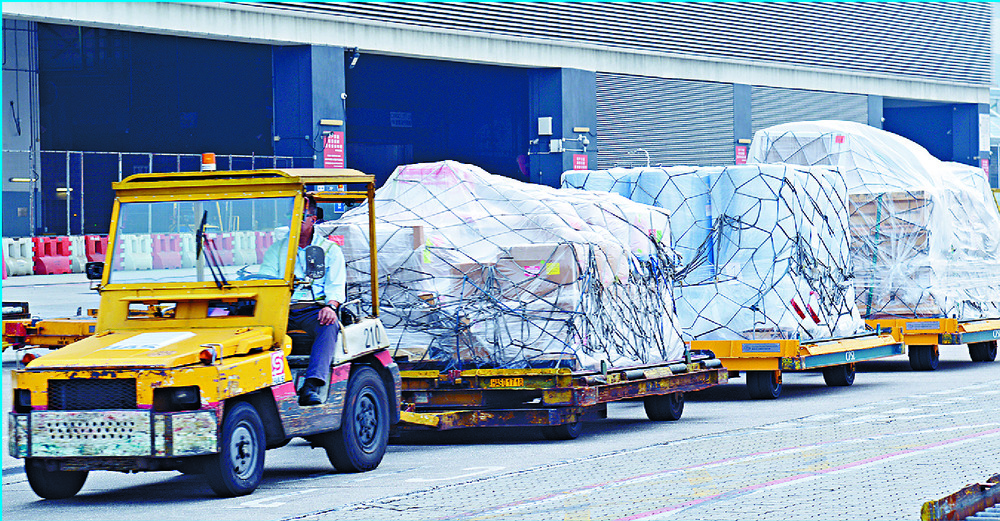 Bid to ease e-cig transshipment ban gains traction
The logistics industry - alongside many lawmakers - supports the government's plan to loosen restrictions on the transshipment of electronic cigarettes and new tobacco products in Hong Kong, as the transshipment business dropped by 30 percent over the past few months after the ban was issued.
The Smoking (Public Health) Ordinance prohibits the import, promotion, manufacture, sale and possession of alternative tobacco products.

However, ever since the ordinance took effect on April 30, the local freight business has been hugely impacted, deputy secretary for transport and logistics Pamela Lam Nga-man said at a Legislative Council Panel on Economic Development meeting yesterday.

"Of the 1,470 local agencies engaging in freighting, about 470 provided services for the transshipment of alternative tobacco products - handling nearly 330,000 tones of related products annually," she said.

Lam said the average air cargo from May to last month has plummeted by 18 percent compared to the same period last year.

Therefore, she said the Transport and Logistics Bureau plans to submit an amendment bill to Legco early next year to loosen restrictions on transshipment.

Speaking on a radio program yesterday, Hong Kong Association of Freight Forwarding and Logistics Limited chairman Gary Lau Ho-yin said: "E-cigarettes account for a high proportion of air-freighting and are considered as being heavy cargo to be transported with other light cargo. Banning e-tobaccos have a knock-on effect on the transshipment business of other products."

He said 90 percent of China's e-cigarettes are produced in Shenzhen. And before the ban, 96 percent of the products were exported worldwide via Hong Kong.

However, Hong Kong Council on Smoking and Health chairman Henry Tong Sau-chai argued that easing restrictions would lead to "loopholes" in the law for criminals to smuggle cigarettes into the market.

At the Legco panel meeting, Airport Authority commercial executive director Cissy Chan Ching-sze said sea-air cargoes are sealed and tracked by a global positioning system and customs would be alerted if the shipment is found to have deviated.

Business Professional Alliance lawmaker Jeffrey Lam Kin-fung said he is confident in Hong Kong's law enforcement. He said that the government can effectively and appropriately issue regulations to combat the smuggling of e-cigarettes.

"The government has failed to consider the impact on the freighting business when passing the law," he said. "They should make up for the issue it has caused and [amend the Ordinance.]"