Britain's Got Talent has reportedly been thrown into chaos after a crossbow prank led Simon Cowell pretending to be 'seriously injured'.
The annual competition series with judges Simon, Alesha Dixon, Amanda Holden and newcomer Bruno Tonioli, who has replaced David Walliams.

Filming for the competition series, which will air later this year, is well underway, however, a recent stunt didn't sit well with the live audience.

The former Strictly Come Dancing judge, 67, was believed to be given a crossbow to fire at the music mogul, 63, – but was taken aback after Simon pretended to be taken down and hurt by the arrow during the Manchester auditions.

According to reports, Simon is said to have laid down on the floor playing dead as the medical team helped him in front of the live audience – leaving Bruno completely stunned.

Genuine crossbow attack victim Laura Sugden slammed the stunt and branded it 'absolutely disgraceful.'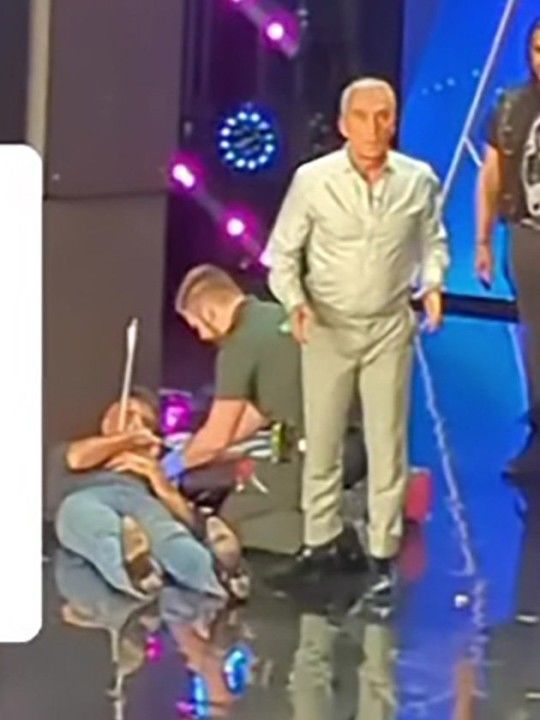 Bruno appeared to be stunned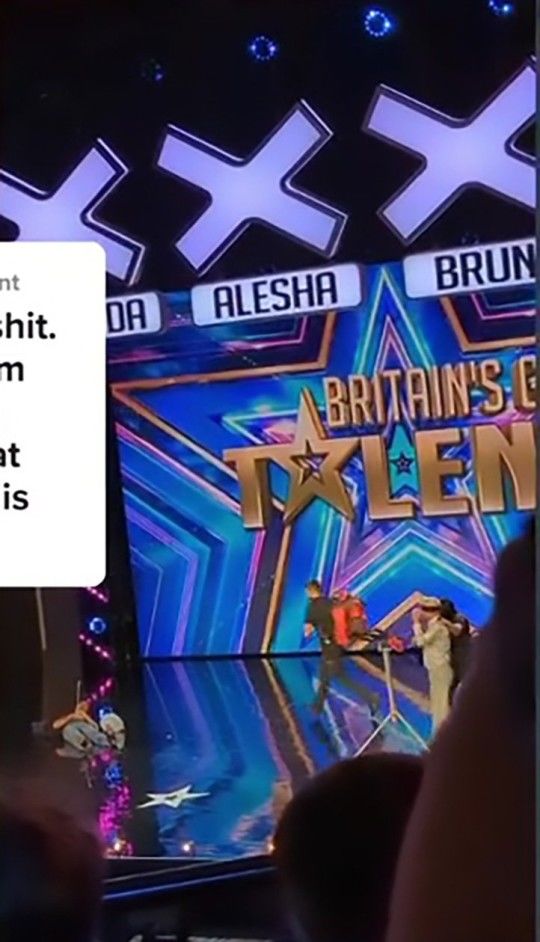 The music mogul appeared to be hurt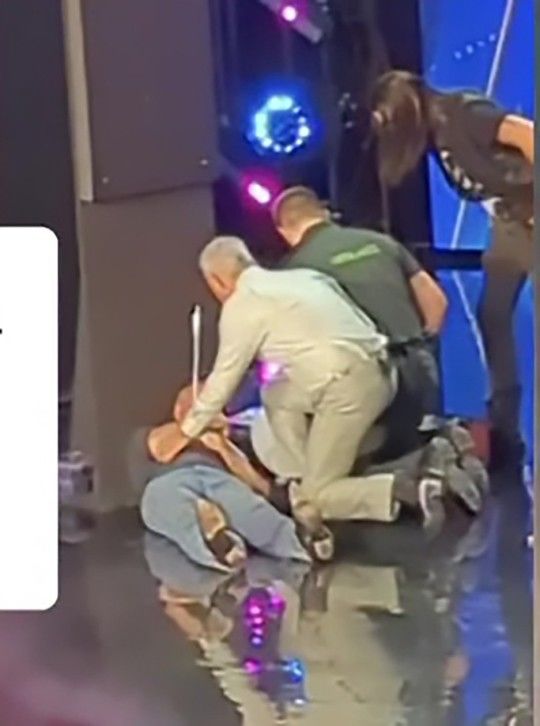 Medical staff appeared to rush to Simon's aide

'I can't believe it's even allowed on the show. It's not regulated, but it's a lethal weapon,' she told The Sun.

'I've been in a situation where I've lost somebody. For Britain's Got Talent to showcase that as a prank I just find really disrespectful.'

A BGT reportedly defended the stunt adding: 'This is a light-hearted skit in the show between the judges – and not meant to cause any offence at all.'

The upcoming season of Britain's Got Talent, which recently welcomed former Strictly Come Dancing judge Bruno, is due to air in April.

Bruno's addition came after he stepped in to replace Little Britain's David , who left the talent show after 10 years, after it was revealed he made 'disrespectful comments' about contestants during breaks in filming the show.

However, Amanda has already revealed that Bruno has 'broken every rule' just a few weeks into the job.

'So much so that Simon will probably have to throw out any rulebook this year,' she told The Sun.