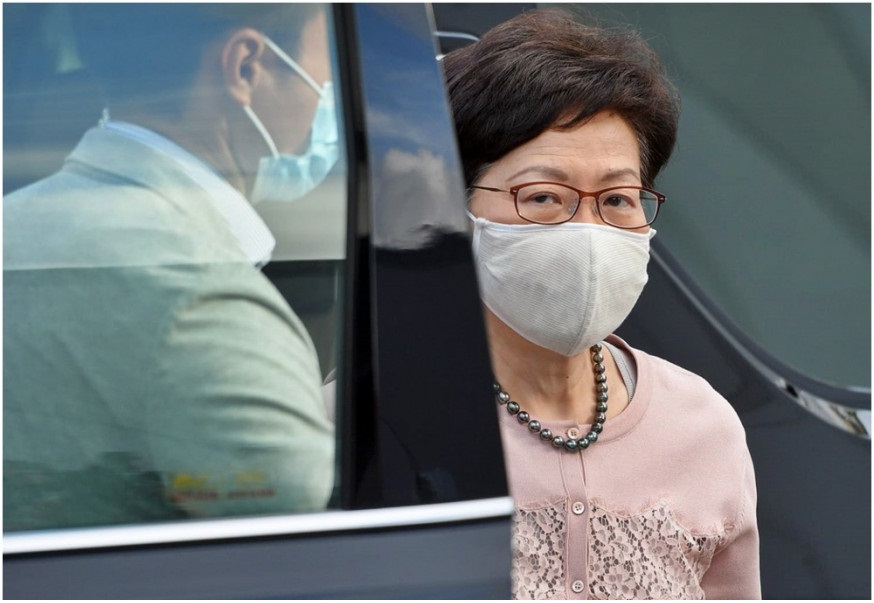 Beijing will know if chief executive involves in corruption
The Central Government is always watching and it will know if a chief executive is involved in corruption, said chief executive Carrie Lam Cheng Yuet-ngor.
Lam also cited president Xi Jinping, who already said that China will never go soft when combating corruption. She pointed out that chief executive is under supervision of the Central Government, not that she answered to no one.

Lam was explaining for her comments earlier, saying that she did not and will not propose amendments to the Prevention of Bribery Ordinance so that chief executive will be covered and regulated under these articles.

Although she promised to carry out such amendments when standing for chief executive election, on Thursday she said "I will not pay this debt", adding that the amendments aimed to weaken the constitutional status of chief executive.

Lam said she had an in-depth understanding on "One Country,Two Systems" principle, the constitution, the Basic Law, as well as the relationship between the Central Government and the city in past four years

Chief executive is the only one who reports to both the SAR and China, and has to pledge allegiance to both regions.

The constitutional function of chief executive will be affected if the HK leader is overly restricted by the accountability system, Lam added.