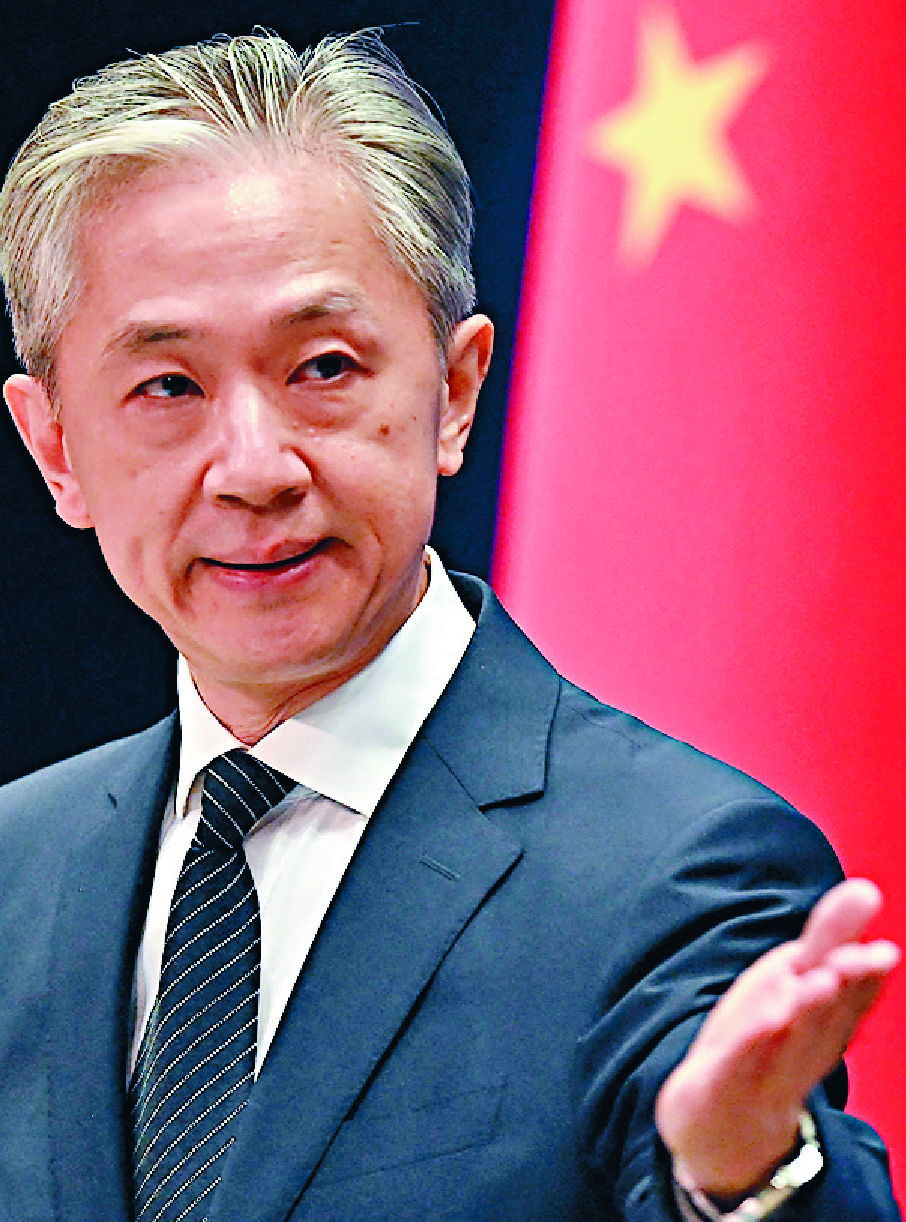 Beijing weighs in on Google anthem snub
Beijing firmly supports the SAR government in its defense of the dignity of the national anthem, Foreign Ministry spokesman Wang Wenbin said yesterday.
Wang was asked to comment on Google's rejection of a request by the SAR for incorrect information on the national anthem of Hong Kong to be removed from its results page.

He said internet companies have a responsibility to send the right message to the public.

The SAR made the request last month after the 2019 protest-themed song Glory to Hong Kong was played as the national anthem at several international events in which the territory took part in, and the song is shown at the top of the results page when people search for national anthem and Hong Kong.

It asked Google to adjust its results by pinning March of the Volunteers on the top of the results page such searches were made

Google rejected the request, claiming the result was shown according to algorithms that cannot be changed.

Wang said that the "national anthem is a symbol of the nation and represents the dignity of the country. We firmly support the SAR government's determination to uphold the dignity of the national anthem."

He also said that internet companies are responsible for delivering the right messages to the public, rather than allowing the wrong information to spread.

Chief Executive John Lee Ka-chiu said the national anthem represents the dignity and feelings of the country and its people, and a responsible organization must handle the problem seriously.

Lee said Google can flag up the correct national anthem from a technical perspective, just as paying for advertisements can change the results order.

Lee said the government will write to Google again, and asked different departments to review what can be followed up.