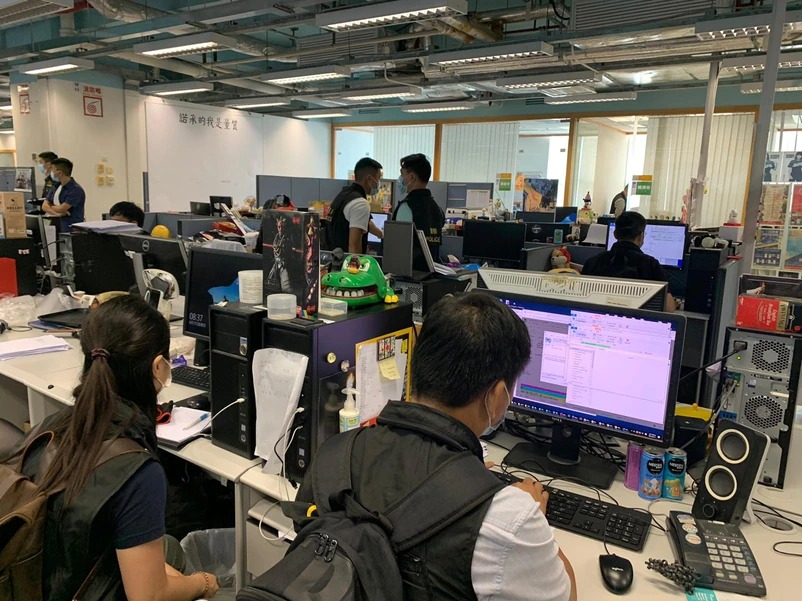 Beijing supports police action against Apple Daily
Freedom of the press cannot be used as an excuse for breaching the national security law, Beijing's Liaison Office in Hong Kong said.
In a statement issued today, the office said it firmly supports the SAR government and the police force's "just action" in arresting five senior executives of Apple Daily.

"The Basic Law guarantees Hong Kong residents' freedom of speech and freedom of the press. But rights and freedoms have boundaries and no one can cross the borderline of national security, which is also expressly stipulated in the international conventions and is the common practice in other countries," the office said in the statement.

The office said Hong Kong is a city under the rule of law and everyone is equal before the law, including the media outlets.

"Freedom of the press is not a 'shield' for illegal activities," the office said.

"All persons who violate the national security law and other related laws will be severely punished, regardless of their professional status, backgrounds, or the forces supporting them," it added.

Beijing's Office For Safeguarding National Security in Hong Kong also expressed its support for the actions taken by the Hong Kong police force.

"According to the national security law, all institutions, organizations and individuals in the SAR shall abide by the national security law and other laws concerning the maintenance of national security in Hong Kong and cannot engage in any act or activity endangering national security," a spokesman of the office said.