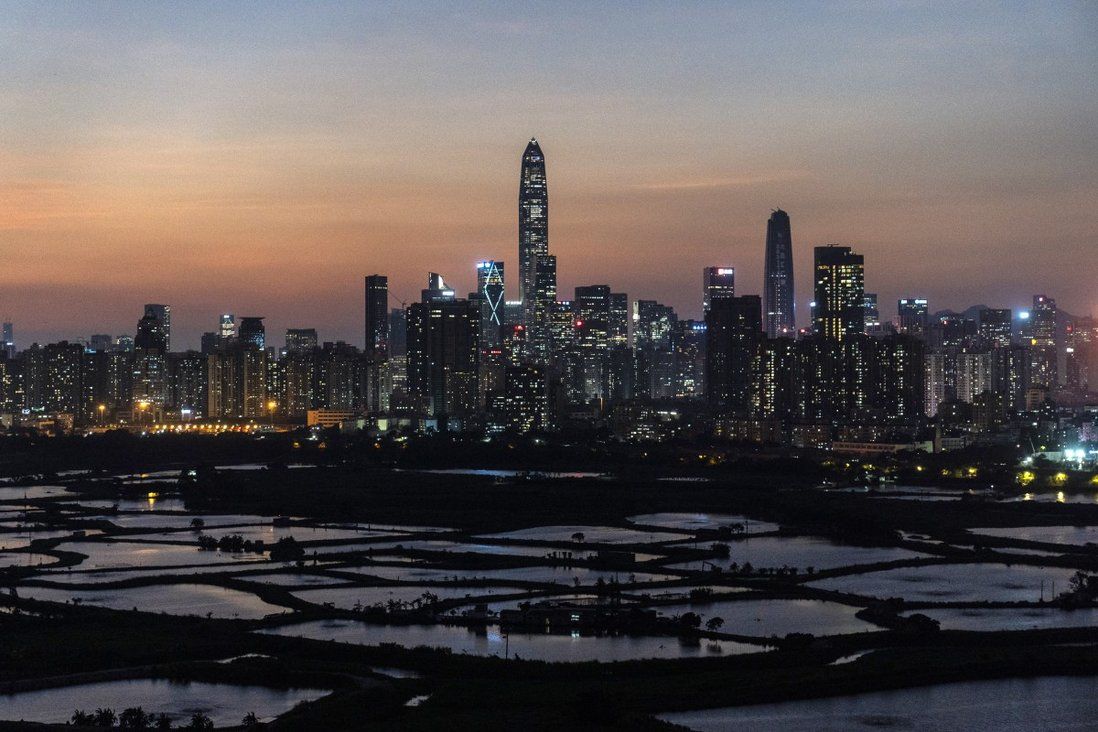 Beijing's new GBA plan underlines Shenzhen's core role in tech development
Under new plan, Shenzhen will be given the autonomy to set up a global trading centre for electronic components and semiconductors.
China's new plan to further relax market access in Shenzhen has underlined the southern tech hub's position at the heart of the country's tech ambitions for the Greater Bay Area (GBA), a region covering Hong Kong, Macau and nine cities in southern Guangdong province, analysts say.

Under the new plan drafted by China's state economic planner, Shenzhen will be given the autonomy to set up a global trading centre for electronic components and semiconductors, to accelerate data exchange and turn scientific development into real world applications, among other initiatives.

Similar to the early 1980s, when China's former paramount leader Deng Xiaoping picked Shenzhen as a special economic zone to experiment with opening up to the capitalist world, the latest initiative underlines Shenzhen's economic importance as China seeks to protect its position in global value chains amid intensifying rivalry with the United States.

By leveraging Shenzhen's existing economic power and the city's important role in global hardware sourcing, the Chinese government is seeking to turn Shenzhen, which has been designated as a socialist model city, into a bridge to the global technology community for the whole country, analysts said.

"Developing the high tech sector and [achieving] self-sufficiency [in core technologies] is at the centre of the plan," said Dan Wang, chief economist for Hang Seng Bank China.

Wang noted that China wants to strengthen its supply chain security, as outlined in the country's 14th 5-year plan. "Shenzhen is a pilot area to experiment with policies that will lower costs and improve efficiency."

Shenzhen is home to many of China's Big Tech firms, including Tencent Holdings, drone maker DJI Technology and Huawei Technologies Co, all of which have been caught up in escalating tech tensions between Washington and Beijing. Huawei is currently subject to trade sanctions that have cut off its access to high-end US components, setting back its telecoms businesses.

The plan to set up a global trading centre for electronic components and semiconductors in Shenzhen, which neighbours Hong Kong, will help to lower industry costs by establishing a unified centre for customs, logistics, financing and storage, said Wang.

Beijing will support electronics and chip companies to do business on the Shenzhen platform and "encourage domestic and overseas clients to purchase electronics components and various types of chips through the trading centre", according to the government's plan. Companies operating on the platform are also expected to band together and gain greater leverage when negotiating for equipment, components and raw materials.

Shenzhen has always hosted clusters of electronic trading in locations such as Huaqiangbei, which started off as a small electronics component market supporting the electronics manufacturing industry before morphing into a bigger centre when personal computers and later mobile phones became popular in China.

"Huaqiangbei is a top supplier of advanced electronics parts and had been heavily involved in the process of drawing up the plan. The new plan will strengthen its leading role in global distribution," Wang said.

Hong Kong technology sector lawmaker Duncan Chiu said the city can benefit from China's plan to develop an international sourcing platform for semiconductors and other electronic components in Shenzhen.

"Hong Kong can play a part as we are trying to develop high-end manufacturing in the city … The manufacturing can be done in Shenzhen, while our professionals work with them on semiconductor design, intellectual property rights, and sale. We can become the most efficient market in the world," said Chiu.

However, the challenge in realising the vision will be whether Shenzhen can pull in companies globally, including suppliers of electronics and semiconductors as well as supporting partners such as financial institutions, according to Guo Wanda, executive vice-president of the Shenzhen-based think tank China Development Institute.

"Whether these companies are willing to come will depend a lot on how the government will implement the plan and whether they can provide support that the companies cannot get from elsewhere, on taxes, customs and other areas," Guo said.

Dubbed the Silicon Valley of China, Shenzhen was the original test bed for the country's reform and market opening. In 2020 Beijing pledged to turn Shenzhen into a "core engine" of reform that it hopes will power growth and innovation in the Greater Bay Area, and President Xi Jinping hand-picked it to become a model socialist city. The new plan comes as Beijing doubles down on its commitment to turn Shenzhen into a global technology leader and a showcase for China's vision of an ideal Chinese society.

"The data on a population's behaviour will become valuable, and data exchange will become more and more important in the global economy," said Hong Kong legislator Chiu. "Hong Kong needs to catch up on this and different government departments need to learn from mainland authorities in coordinating among themselves."

As part of efforts to help Shenzhen gain a bigger presence in the global tech landscape, Beijing's plan instructs Shenzhen to accelerate the establishment of international industry standard organisations, and make it easier for foreigners to work for these groups.

Under the new initiative, Shenzhen is encouraged to become a global nexus for cutting edge innovation and technologies in areas including artificial intelligence, quantum information, high-end chips and other frontier areas.

Shenzhen, with its extensive supply chain and vast demand from a large pool of technology companies, will be an ideal location to put the latest tech development into use, said Guo. It will also encourage more scientific institutions to set up branches in the city, especially those focused on fundamental research.

While Shenzhen is known for consumer technology applications, such as mobile games and home electronics, fundamental research has been a weak link for the city.

"Basic research and the application of technology complement each other. Once you have research that is transformed into real world applications, the process will encourage fundamental research and make it more sustainable," China Development Institute's Guo said.