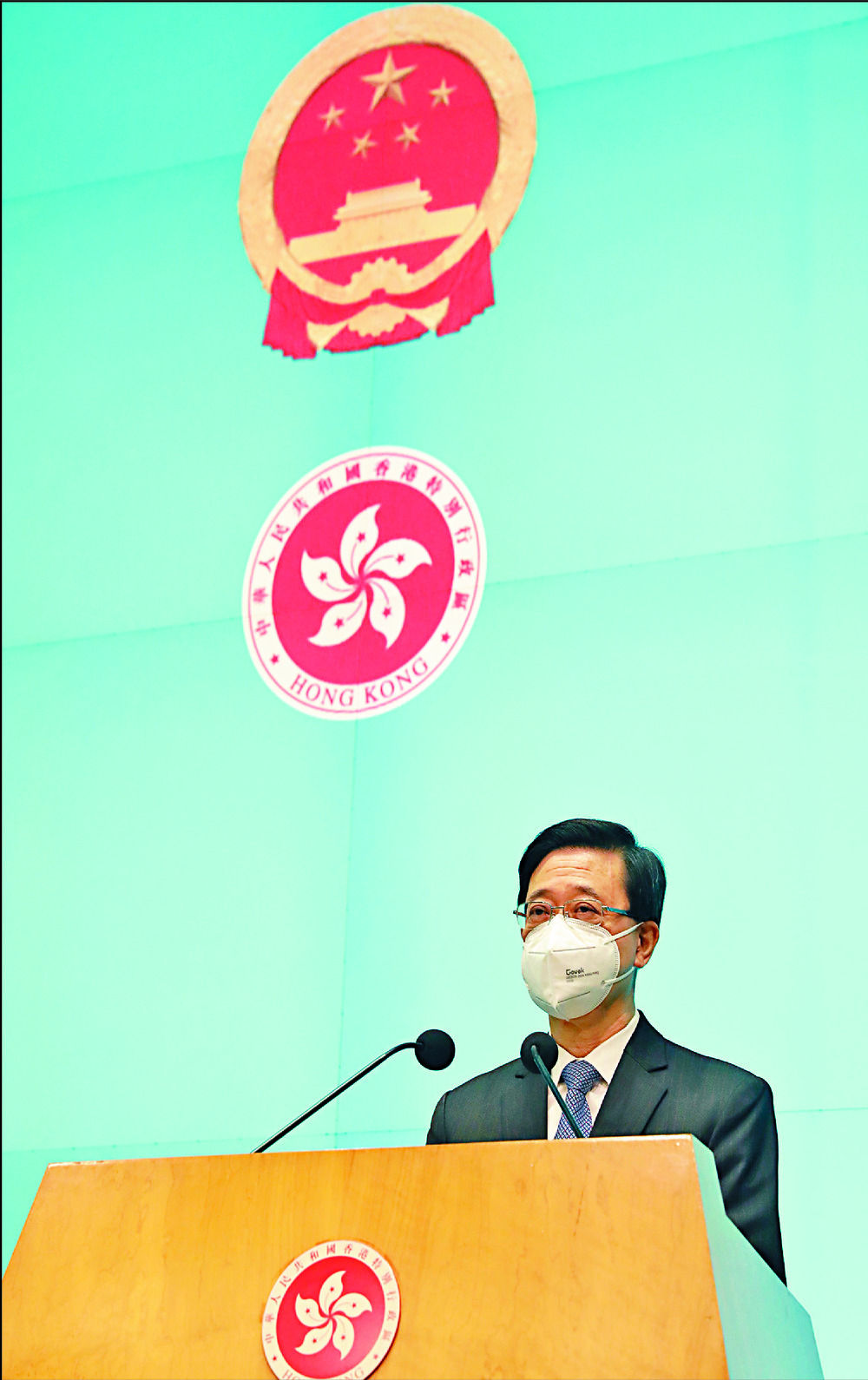 Beijing hits back over G7 criticism of election
Beijing has hit back strongly at foreign countries over criticism of the chief executive election on Sunday.
In a joint counteroffensive, the foreign ministry, the embassy in Japan, the central government liaison office here and the Hong Kong and Macau Affairs Office yesterday slammed Group of Seven and European Union comments on an election that saw John Lee Ka-chiu win with an overwhelming 1,416 votes and a 99 percent support rate.

Ministry spokesman Zhao Lijian said "certain Western countries and institutions have colluded to maliciously smear Hong Kong's election of its chief executive, a wanton interference in China's internal affairs which China is resolutely opposed to and strongly condemns."

He said the SAR's electoral system and democratic development are purely Chinese internal affairs.

In a post on WeChat, the embassy in Tokyo criticized Japan for signing a G7 statement that bashed the election.

The liaison office spokesperson also said that the foreign criticism was "full of arrogance and prejudice, ignoring the fact that the election process of the SAR was conducted in accordance with the law, fair and impartial, and that the outcome of the election is what the people want and what they expect."

They also said that the despicable acts "will only further reveal their bandit-like double-standard logic and their sinister intention of 'using Hong Kong to curb China.'"

The Hong Kong and Macau Affairs Office said the election was another successful exercise in the development of a democratic system that is in line with Hong Kong's realities.

A spokesperson said with the implementation of the national security law as well as the amendment and improvement of the electoral system, Hong Kong is "back on the right track."

The spokesperson said the United States and a handful of Western politicians have repeatedly pointed fingers and made comments on democracy, freedom and human rights in playing the "Hong Kong card," stirring up trouble in Hong Kong and trying to curb China.

He said "it cannot stop the general trend of Hong Kong's development from chaos to governance and from governance to prosperity."