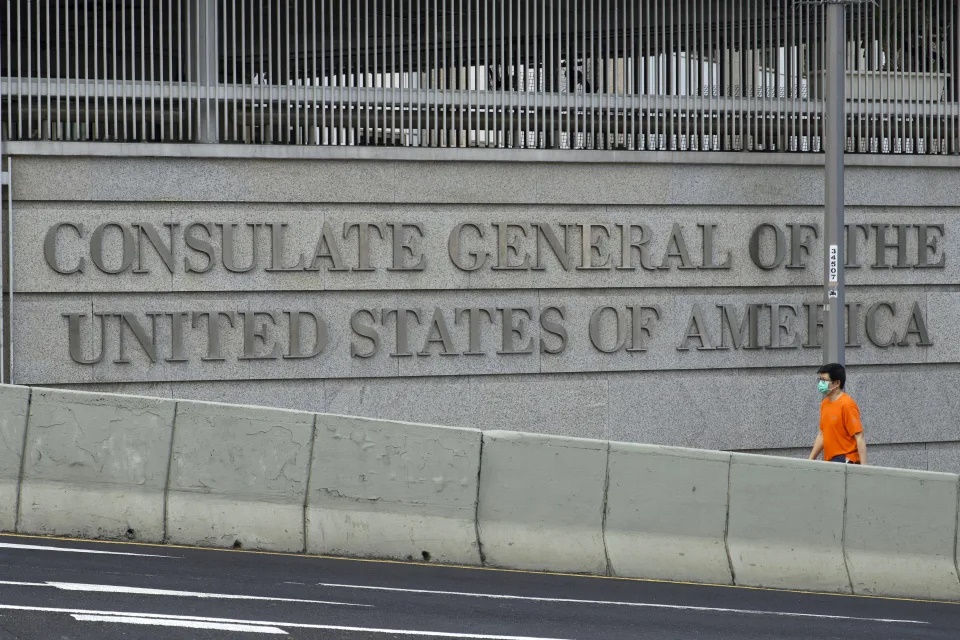 Beijing eases meeting rule for US top diplomat in Hong Kong
The United States consul general no longer needs to secure China's approval before meeting officials in the semi-autonomous Chinese city of Hong Kong, after a rule put in place during heightened tensions between Washington and Beijing was relaxed.
Under the new requirement, which started in November, Beijing must be given prior notice, replacing a previous arrangement that required the top diplomat to seek permission from China's foreign affairs office in the city before having such meetings, the U.S. Consulate in Hong Kong told The Associated Press on Tuesday.

The rule relaxation would make it easier for the consul general to have direct exchanges with officials in Hong Kong as part of its normal diplomatic practice. The previous rule was introduced in 2020 during heightened tensions between the U.S. and China.

"Per requirements established by the People's Republic of China's Ministry of Foreign Affairs (MFA), the Consul General currently notifies the Office of the Commissioner of the Ministry of Foreign Affairs in Hong Kong of meetings with local government officials and government educational institutions five days in advance," the consulate stated in an email.

Asked about the rule change, Hong Kong leader John Lee said the Hong Kong government would welcome any exchanges for improving business, cultural ties and works that can help promote the city.

"Hong Kong government officials, of course, will also be in contact with different people, including officials from different consulates, so as to enhance exchanges," Lee said, and the government would act in accordance with the Vienna Convention.

Hong Kong returned to China's rule in 1997 under the promise that the former British colony could retain its own political, social and financial institutions for 50 years.

In recent years, it has become a talking point between the U.S. and China as critics say the promise is becoming increasingly threadbare, especially after Beijing imposed the 2020 National Security Law, which jailed or silenced many dissidents.