Sources reveal details a day after HKMAO head said effective measures required to prevent 'non-patriots' from gaining control of political organs.
Beijing is contemplating drastic reforms to Hong Kong's electoral system by breaking up the current five geographical constituencies into 18 districts and scrapping five popularly returned seats in the legislature, the Post has learned.

One of the leading proposals being considered by the central government is to replace the proportional representation system – adopted since Hong Kong's first postcolonial Legislative Council polls in 1998 – with a "one vote, two seats" mechanism to allocate the 35 directly elected seats in the 70-strong chamber.

Sources revealed various possible reforms to the Post a day after Xia Baolong, director of the State Council's Hong Kong and Macau Affairs Office, said effective measures must be put in place to prevent "non-patriots" from controlling the city's political organs.

He said that included key posts in the executive, legislative and judiciary branches as well as statutory bodies, but stopped short of spelling out how such mechanisms would be institutionalised in elections.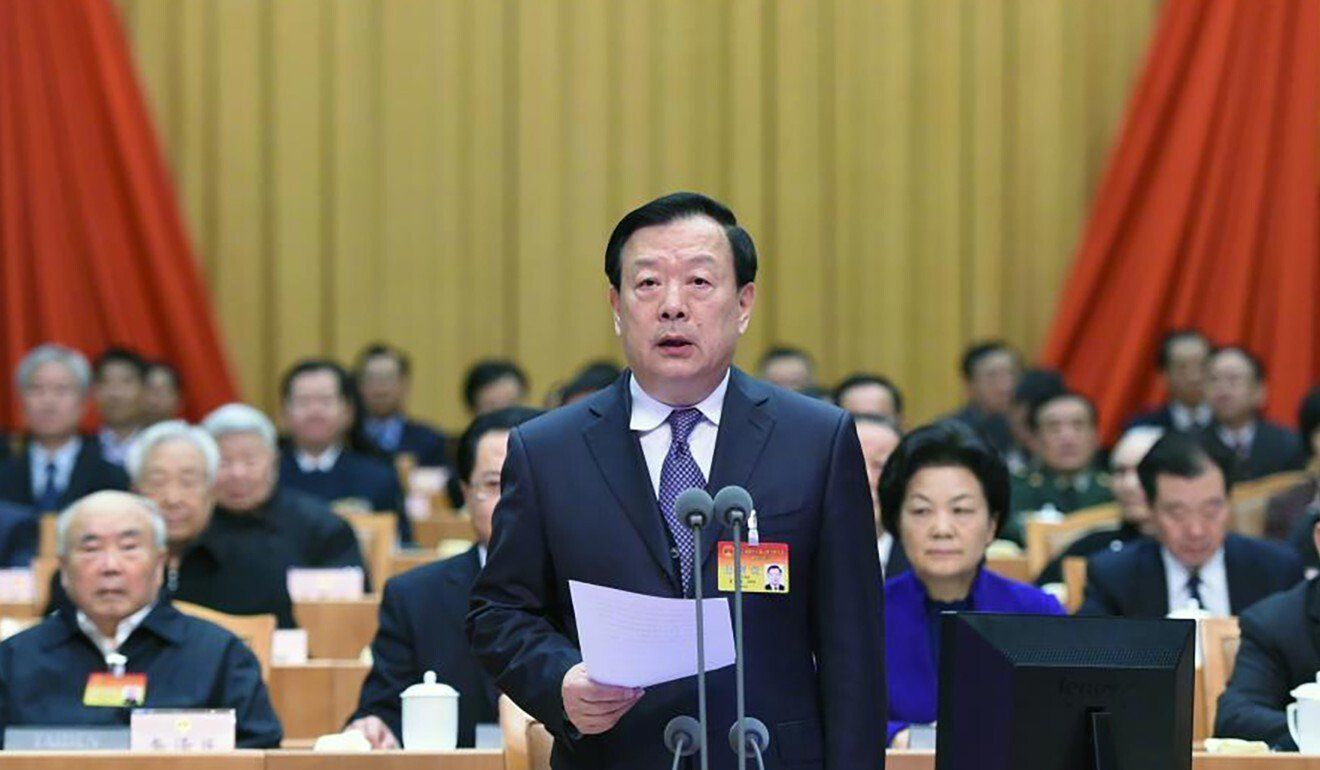 Xia Baolong, HKMAO chief.

Pro-establishment figures told the Post the existing five geographical constituencies could be broken down into 18, adopting the same electoral boundaries of the city's 18 district councils. One of the sources called this revamp "practical" as it would require no effort in redrawing constituencies.

Each eligible voter, under the proposal, would have one vote to elect two members in each constituency. Islands district, which has the smallest population, would be allocated one seat only.

A possible outcome of the "one vote, two seats" system, according to another source, was that the pro-establishment and opposition camp could capture one seat in each constituency – in light of the so-called 6:4 golden ratio over the years in which pan-democrats tended to bag 60 per cent of popular votes with their rivals capturing the remaining 40 per cent.

A pro-establishment source said the new electoral method would require high-level coordination within the respective camps as they would have to minimise infighting and field one candidate only per constituency to increase their chances of winning.

The insider expected such strategies to be easier for the pro-establishment camp.

"Given the rift between the traditional and localist opposition activists, coordination could be difficult," the insider said, adding that the system could help weed out radical opposition forces as voters might opt for a moderate candidate under the national security law.

Currently, the number of seats for each geographical constituency in Legco ranges from five to nine, depending on its population size. In the 2016 polls, Yau Wai-ching, a pro-independence candidate from Youngspiration, grabbed the sixth and final seat in Kowloon West with some 20,000 votes, which amounted to about 7 per cent of voter turnout.

The possible drastic reforms do not only target geographical constituencies, but also the functional ones that take up another half of Legco. Functional constituencies represent various trade sectors in the city, and critics have said such seats have a small voter base.

The five district council (second) constituency seats – commonly known as "super seats" – might also be scrapped, according to a pro-establishment heavyweight.

These five positions, first introduced in 2012 as a compromise in the form of a political reform proposal endorsed by the Democratic Party, are popularly returned by 3.2 million voters who do not get a vote in any other functional constituency.

But the Beijing-friendly bloc remained divided over how to fill those five seats.

While barrister Alan Hoo, a delegate to the Chinese People's Political Consultative Conference (CPPCC), proposed replacing the super seats with Hong Kong delegates to the National People's Congress or the CPPCC, others had reservations as they argued it would be inappropriate to have "state-level" legislators and consultants take up roles in the local legislature.

"It would be more practical to replace the super seats with five Beijing-friendly sectors that have been under-represented," said another prominent figure familiar with Beijing's thinking, citing Chinese medicine, Chinese-funded enterprises and the hotel industry as examples.

James Tien Pei-chun, honorary chairman of the pro-business Liberal Party, believed that if the pro-Beijing camp could take back those five seats and secure at least half of the geographical seats, the opposition's "35-plus" goal in securing their first majority in the council would not be realised in September's polls.

"This proposal could make Beijing feel more secure in allowing the coming polls to proceed as scheduled. That's also what most in our bloc hope for," he said.

Before the arrests of many of its leaders, the opposition camp had appeared to be on track to execute its plan to win 35-plus seats and hold the majority in Legco, which would allow it to block bills.

Officials open a ballot box at a polling station in Kowloon Tong, in November 2019.

Political scientist Dr Ma Ngok of Chinese University said the "one vote, two seats" system could help the pro-establishment bloc gain an edge in polls, especially with new measures which would screen out hopefuls deemed unpatriotic to the authorities.

"Beijing and the Hong Kong government now could disqualify scores of candidates from the opposition camp that are deemed to be unpatriotic. I believe many would not be able to run for elections as easily as in the past," he added.

"Thus even if voters can have one vote or two votes in each district, probably only pro-establishment supporters will be able to choose their favoured candidate."