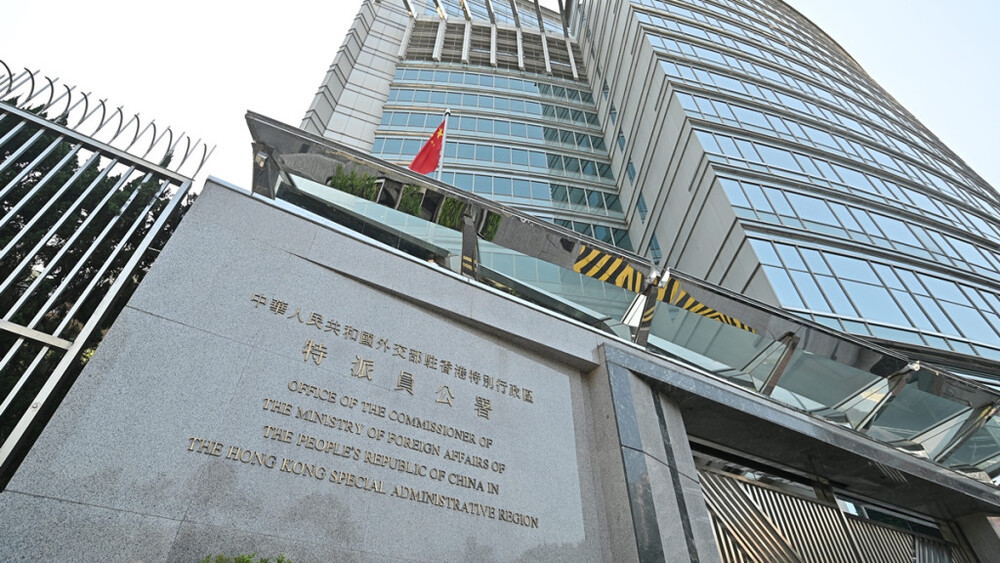 Beijing blasts criticism against Hong Kong national security trial of 47 activists
The Chinese foreign ministry's office in Hong Kong expressed strong opposition on Tuesday to US criticism of Hong Kong's largest national security law trial, which began yesterday, saying it slandered the human rights and the rule of law in the city.
A total of 47 pro-democracy activists were charged with "conspiracy to commit subversion of state power" under the national security law, of whom 16 who pleaded not guilty faced an expected 90-day trial before three designated national security judges in West Kowloon Court starting on February 6.

In an announcement published by the Commissioner's Office of the Chinese Foreign Ministry in the HKSAR today, a spokesperson described the 47 defendants as "seriously undermining and interfering with Hong Kong's electoral system," "aiming to take control of the Legislative Council in order to halt the administration of the SAR government and threaten the Central government."

"Hong Kong has enjoyed a stable society status and better protection of citizen's rights and freedom after the implementation of Hong Kong National Security Law," said the spokesperson.

"However, some foreign politicians intended to interfere in and disrupt Hong Kong's administration of justice," the spokesperson noted, "we will not tolerate the actions, and we urge them to immediately stop every attempt to interfere with the rule of law in Hong Kong."

The 47 pro-democracy figures, including former legislators, social workers, and academics, were arrested in January 2021 over their alleged roles in an unofficial primary election for representative to the Legislative Council member, in which more than 600,000 people voted, in July 2020 - two weeks after the enactment of National Security Law.

The much-anticipated trial continued on Tuesday.

The prosecutor said in the opening remarks that former law professor Benny Tai Yiu-ting had drafted a "10-step plot" in 2020, with the unofficial primary election being part of it which aimed to paralyze the government and force the then-Chief Executive Carrie Lam Cheng Yuet-ngor to resign.

The primary election plan is to select democracy candidates for the LegCo election, with a goal to grab over half of the seats. The group then would veto the key bills and the budget to paralyze the government.

A video capturing a closed-door meeting between Tai and other defendants was played in the courtroom yesterday, in which Tai suggested launching the primary election and other details of the plan.

The prosecution added that activist Gordon Ng Ching-hang had played an essential role to helped Tai in outlining the plan, and he was also involved in advocating the primary election and the election forums.