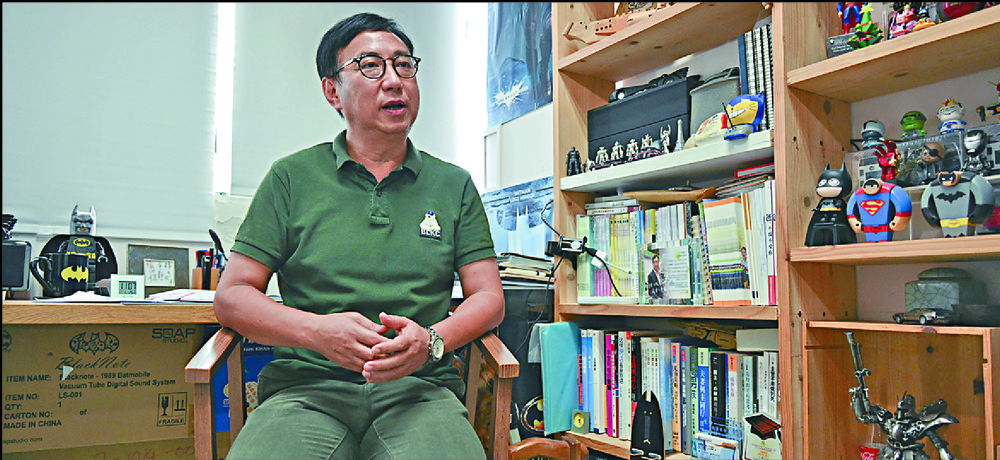 Beijing beckons to moderates
Beijing will listen to our opinions, says the chairman of moderate party Third Side, Tik Chi-yuen.
Tik, who is running in the social welfare sector in the Legislative Council election, submitted his nominations on Monday.

In an interview with The Standard, Tik said Beijing has encouraged the party to run in the election so that the legislature could have diverse opinions.

"I believe Beijing will listen to our opinions because the central government knows Hong Kong is a diversified society," Tik said.

He added that Beijing also wanted to communicate with the pro-democracy camp in the past but failed.

"Mainland officials could only see things from their point of view. They didn't know what was happening in Hong Kong. They only got to know Hong Kong affairs through reports by others but those reports might be biased," Tik said.

He also said the head of the Hong Kong and Macau Affairs Office, Xia Baolong, has expressed his admiration for the moderate party's courage in speaking up.

"We criticized the central government, the SAR government and the pro-establishment camp in front of mainland officials. I also told them that the pro-establishment camp cannot monitor the government effectively, and Xia Baolong told me he admires that we dared to speak up," Tik said.

"I don't think I can change Beijing's mind by making speeches, but at least we can make them have a better understanding of Hong Kong's situation."

Tik said the party has been communicating with Beijing's liaison office here in the past few years and mainland authorities also encouraged the party to run in the election.

The party is willing to communicate with all sides, including the government, pro-establishment camp and other pro-democracy parties, Tik said.

"If we refuse to work with other parties only because of different political stances, we will lose many allies," he said.

Tik said his election campaign will also focus on social welfare issues.

"Describing the election as a battle between yellow and blue camps is no longer appropriate," Tik said.

"In the past, people used their political stance to attract people to vote for them, but now we need to focus on people's livelihoods."

Tik said he will push the government to improve its plan on social welfare issues related to the disabled and the elderly. He will also propose to protect the labor rights of social workers.

Another candidate to run in the social welfare sector, Chu Lai-ling from the Democratic Alliance for the Betterment and Progress of Hong Kong, submitted her nominations on Monday and said "I believe I'll win."

Third Side vice chairman Casper Wong Chun-long, who will run in Kowloon West, said he is still trying to get nominations.

He aims to win the votes from centrist and rational voters.