Hong Kong and Macau Affairs Office establishes two new departments for propaganda and security matters, picks Zeng Jian and Wang Zhenmin to head them.
Beijing has expanded its top office overseeing Hong Kong affairs by appointing two veterans to head the newly established security affairs and propaganda departments, in a bid to better communicate its policies on the city, especially regarding the national security law.

The State Council's Hong Kong and Macau Affairs Office (HKMAO) on Thursday updated its organisation chart on its official website, confirming the establishment of the two departments.

Two sources familiar with the matter said Wang Zhenmin and Zeng Jian, both of whom served the central government's liaison office in Hong Kong earlier in their careers, had been put in charge of the security affairs and propaganda departments respectively.

Wang, 55, who was legal affairs director of Beijing's liaison office in Hong Kong from 2015 to 2018, has already been working at the HKMAO for some time coordinating legal matters, especially those relating to the national security law, according to one Beijing-based source.

"Wang played a very important role in the drafting and implementation of the national security law in the past nearly two years. I think his new role is not surprising as the central government needs someone to coordinate and push for legal affairs, which is one of the most tricky and delicate areas in Hong Kong going forward," the source said.

Beijing imposed the national security law on Hong Kong on June 30 last year, banning acts of secession, subversion, terrorism and collusion with foreign forces.

Prior to joining the HKMAO, Wang was the head of the Institute of State Governance and director of the Centre for Hong Kong and Macau Studies at Tsinghua University.

A second mainland Chinese government source based in Hong Kong said Zeng, 52, served as the policy research head at the HKMAO and the liaison office in the 2010s. A dozen officials from the HKMAO department in charge of media liaison had been transferred to his new department, he said.

"Zeng is lesser known to the public [than Wang] but quite well-known among the circle of Hong Kong affairs researchers due to his role in both the HKMAO and the liaison office," he said.

"In his new role, he is going to push for more active engagement with the Hong Kong and mainland media to build our narrative of Hong Kong's policy."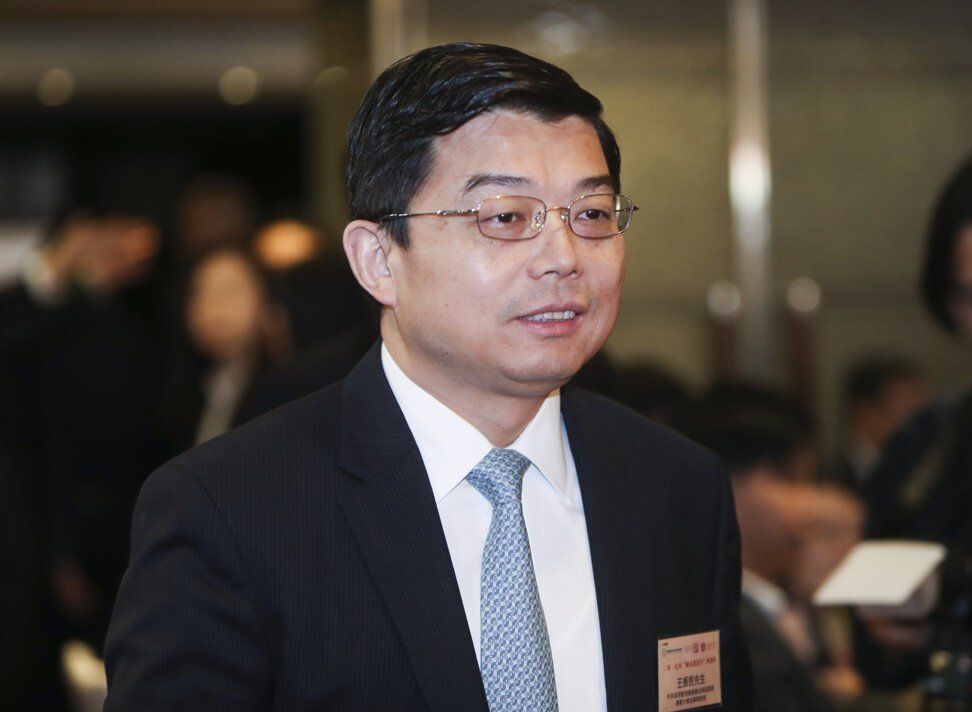 Wang Zhenmin has been chosen to run a new HKMAO department covering security affairs.

Zeng was part of the HKMAO team that came to Hong Kong to promote China's 14th five-year plan in August. But his name cards did not carry a specific job title then. Zeng was the vice-president of the semi-official Chinese Association of Hong Kong and Macau Studies before the new appointment.

Lau Siu-kai, another vice-president of the association, said he had known Zeng for many years, adding he "always smiles" and "is very easy to get along with".

Lau said Zeng's main job was to "win over the narrative" on Hong Kong, strengthening residents' understanding of national policy in the city, and reversing some misconceptions about the governing principle of "one country, two systems".

Henry Ho Kin-chung, founder and chairman of One Country Two Systems Youth Forum, said the appointments showed Beijing saw a need to strengthen its communication of Hong Kong policies given the events of recent years, including the anti-government protests of 2019.

"Calling back two authoritative veterans shows Beijing believes a lot more can be done in the legal reform and enhancement of its communication with the city," he said.

Song Sio-chong, professor of Shenzhen University's Centre for Basic Laws of Hong Kong and Macau, said Beijing needed to go further than simply making those appointments.

"Are we nurturing fresh talent who can govern Hong Kong in the next decade? Do we have a new generation of talent on the mainland to understand and manage Hong Kong affairs, know how to communicate with the Western world and operate in a common law environment for the next decade?"