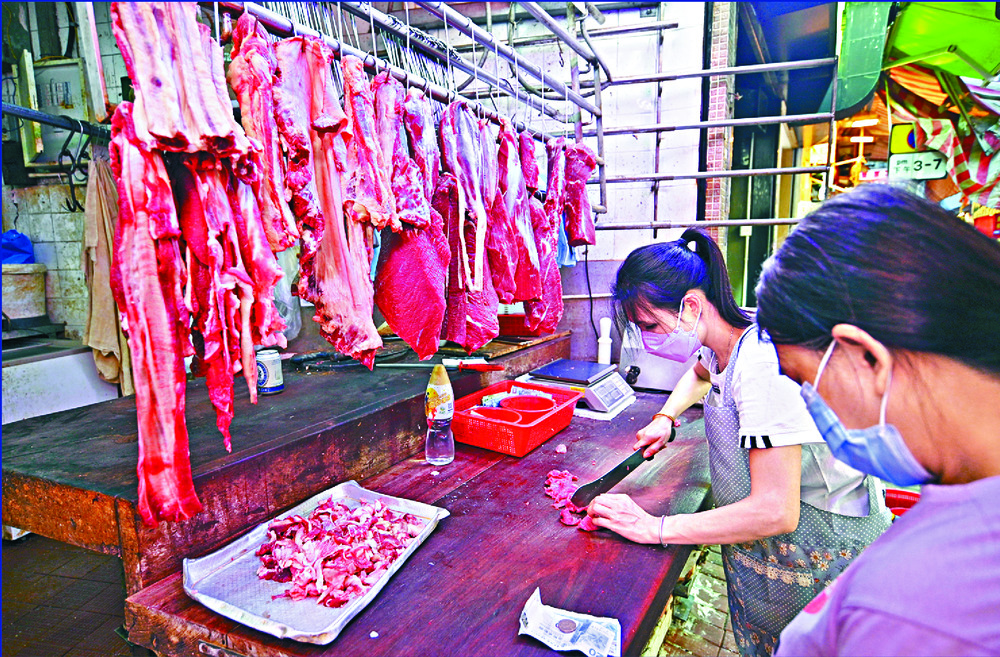 Beef prices hiked due to 'poor communication' with suppliers
The sole wholesaler of mainland beef could not secure sufficient live cattle supply due to poor communication with mainland suppliers, causing prices to go up 8 percent, beef stall owners said.
The accusation came after the wholesaler, Ng Fung Hong, announced that the wholesale price per 100 catties of fatty beef will be raised by 8 percent from HK$5,280 to HK$5,710 starting yesterday.

Responding to media inquiries, Ng Fung Hong said the surge in price was caused by high demands for beef in the mainland in autumn and winter, a decrease in imported frozen meat and higher breeding costs.

The company had to adjust the wholesale price to ensure there is sufficient beef supply to Hong Kong, it said.

But some beef stall owners questioned Ng Fung Hong's reasoning that the mainland has seen higher costs to raise cattle, saying the mainland has a sufficient supply of live cattle and had not lifted prices.

"The mainland should have sufficient supply for Hong Kong. But there was a decrease in live cattle supply because Ng Fung Hong did not have sufficient communication with mainland suppliers," a stall owner at Pei Ho Street Market in Sham Shui Po said.

The owner expects that fresh beef retailers will see their business reduced by 10 to 20 percent shortly as more customers will opt for the cheaper frozen meat, which will lead to the demise of the local fresh beef retail industry.

He criticized Ng Fung Hong for raising the price again after previously increasing it by six to seven percent at the beginning of the year. Other stall owners said they have no choice but to pass the price hike on to consumers.

"We didn't raise [the retail price] last time, but we will have to do it this time because the wholesale price is too high. We can no longer bear it."

Citizens said beef prices have gone up too much and they will switch to frozen beef, or even pork and chicken, though they are not as good.

And while beef prices keep rising, the wholesale price for pork has dropped by 60 percent.

But Hui Wai-kin, head of the Pork Traders General Association, said the retail price has only dropped by 30 percent as pork shops have to bear increasing transport and slaughter costs.

Separately, chairman of Hong Kong Chamber of Seafood Merchants Lee Choi-wah said citizens should not touch fish when at wet markets, or at least cover their hands with plastic bags when selecting it.

His remarks came after Hong Kong saw 79 cases of Group B Streptococcus in two months, with seven deaths resulting from bacterial infection from freshwater fish.