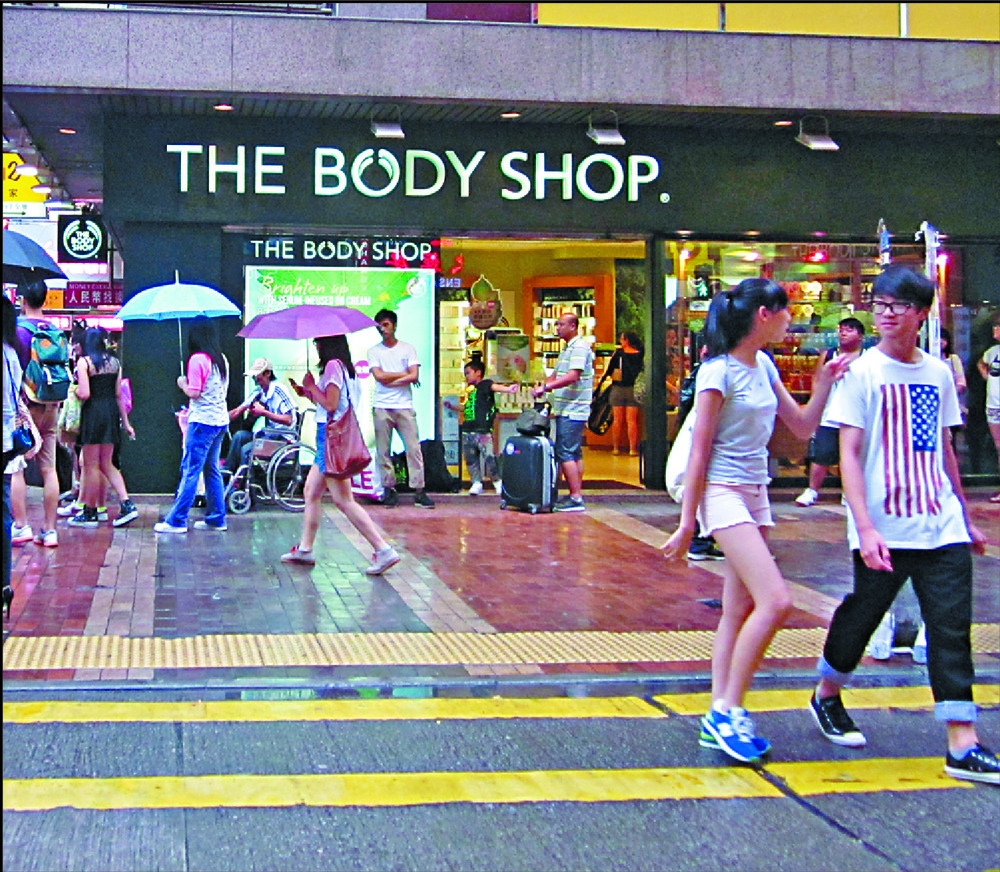 Beauty firms do bit to contain waste
Consumers can help save the planet while redeeming rewards by recycling empty containers at more than 60 stores of six beauty brands, including the Body Shop.
Green lifestyle reward platform Carbon Wallet yesterday kicked off a recycling program in conjunction with six beauty brands - Fresh, L'Occitane, The Body Shop, Factiv, Evolcare and Melvita - as well as recycling firm V Cycle.

Lasting until June 30, the program allows customers to earn Carbon Wallet points by recycling beauty product containers from any brand at designated stores citywide.

Users can drop containers into in-store recycling boxes and submit a record using the Carbon Wallet app.

By scanning the QR code on the recycling box, users will instantly receive 100 points, with additional points depending on the type and quantity of recyclables. Users will also be entitled to special offers such as gifts, discounts, and coupons.

All 60 stores will accept PET and PETG plastic bottles, tempered glass bottles, squeeze tubes, and sachets.

All Fresh stores except its Sogo outlet in Causeway Bay began accepting recyclable containers yesterday, and will have recycling boxes open until June 30.

Melvita began accepting recyclables of its own brand yesterday, and will do so until June 30. It will take recyclables of any brand starting June 16.

The rest of the stores will take turns receiving recyclables. L'Occitane will accept containers from May 5 to 18, The Body Shop from May 19 to June 1, Factiv from June 2 to 15, Evolcare from June 16 to 30.

L'Occitane's Sogo and Harbor City stores, Body Shop's Citygate store and Melvita's Sha Tin Yata store are excluded.

"Waste is an industry-wide challenge for beauty brands, with research showing that only 9 percent of product packaging is recycled," said Chester Cheng Chi-to, cofounder of Carbon Wallet.

"This program is a perfect example of Carbon Wallet's role as a platform uniting different industry players; we bring consumers and merchants who support sustainability together so that we can achieve more as a community."

"We've set ambitious targets to make sure 100 percent of our packaging materials will be reusable, recyclable or compostable by 2030," said Adeline Gall, general manager of the Body Shop, Hong Kong.

The program aims to collect and recycle more than 300,000 containers and cut down on more than 11,000kg in carbon emissions - equivalent to about one million smartphone charges or the annual carbon absorption of 450 trees.