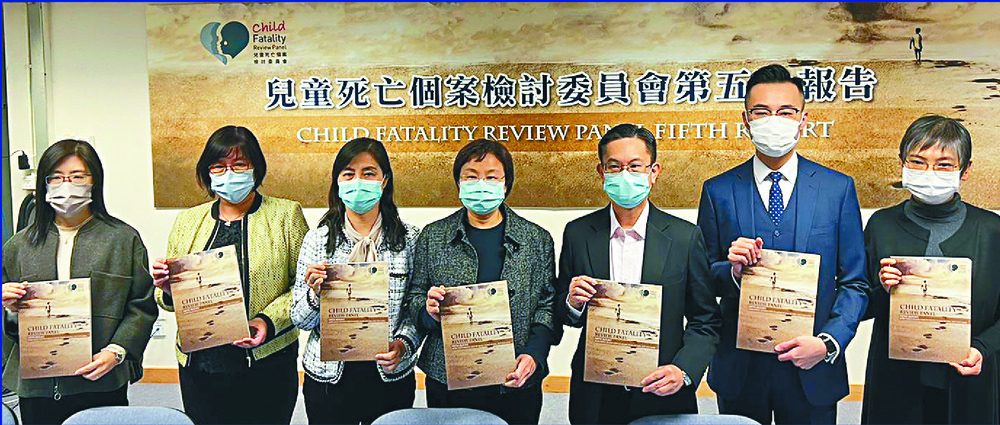 Be more sensitive to suicidal clues, teachers urged
Teachers should be more alert and sensitive to students' disclosure of problems in writing or artwork, the Child Fatality Review Panel said after studying suicide cases of youngsters below 18.
The panel looked at 259 deaths from 2016 to 2018 that were reported to the coroner.

Among them, 159 deaths were due to natural causes and 100 due to non-natural causes. Suicide was the leading cause of non-natural deaths, with 59 cases.

For other non-natural deaths, 22 involved accidents, seven assaults, eight of causes that could not be ascertained and four of medical complications.

Thirty-nine of the suicide cases involved youngsters from 15 to 17, while the youngest to have died by suicide was 10. Investigations showed school work and family relationships were the main reasons for suicides, followed by mental problems.

But group convener Tang Chun-pan said there could be more than one reason for a suicide.

"We know that committing suicide is complicated behavior," he said, "and we are trying to understand possible factors behind it. This does not mean these factors contributed directly to a suicide."

Around 59 percent of cases also show suicidal signs in advance of acts. These include notes, emotional or violent acts, verbal expressions or threats of suicide and past suicide attempts. Tang said students skipping classes frequently could be a warning sign of suicide.

And some cases showed a youngster expressing suicidal intentions or similar thoughts via their writing and artwork.

"In one case the student expressed discontent toward parents twice, and one had bloody and dark content," he said.

Tang added that notes left by three children showed they had a "distorted conception of death," which induced them to look forward to rebirth.

Over a 10-year period from 2009 to 2018 there was a big increase from nine suicide cases in 2015 to 21 in 2016. The number of cases reached its highest point in 2017, with 24. The number then dropped to 14 in 2018.

In view of the suicide cases, the panel offered 22 suggestions, including advising teachers to beware of students with gloomy, bloody, violent, or deathly expressions in compositions or artwork.

The panel also suggested strengthening life and death education in schools, especially to explore conceptions of death and to help students develop healthy and positive attitudes.