Field Ambulance Corps volunteer was captured by Japanese invaders and made to do manual labour.
Yeung Ming-hon, a prominent doctor and one of the last surviving volunteers who took part in the Battle of Hong Kong in 1941, died on December 24 aged 99.

He was the last battle survivor still living in the city. His death occurred on the eve of the 81st anniversary of the fall of Hong Kong to invading Japanese forces during World War II.

He died peacefully with family members beside him at the Hong Kong Sanatorium and Hospital, where he worked for decades as a prominent anaesthesiologist.

Japanese forces attacked Hong Kong from December 8 to 25, 1941, overwhelmed British and allied forces, and went on to occupy the city for three years and eight months.

Yeung, who developed dementia and needed a wheelchair in his later years, loved sharing his wartime stories with his family all his life.

He was 18 and a first-year medical student at the University of Hong Kong (HKU) when his life took a turn as the Japanese invasion was imminent.

He was called up by the then medical dean, Lieutenant Colonel Lindsay Ride, and told to volunteer in the Field Ambulance Corps.

His son, Anthony Yeung, 59, recalled in an earlier interview with the Post: "My father mentioned that the head of the medical faculty told all students they had to join the volunteers or they would not proceed to their second year."

He said his father described how he was captured by the Japanese, became a prisoner of war, and was sent to do manual labour, developing scars on his back.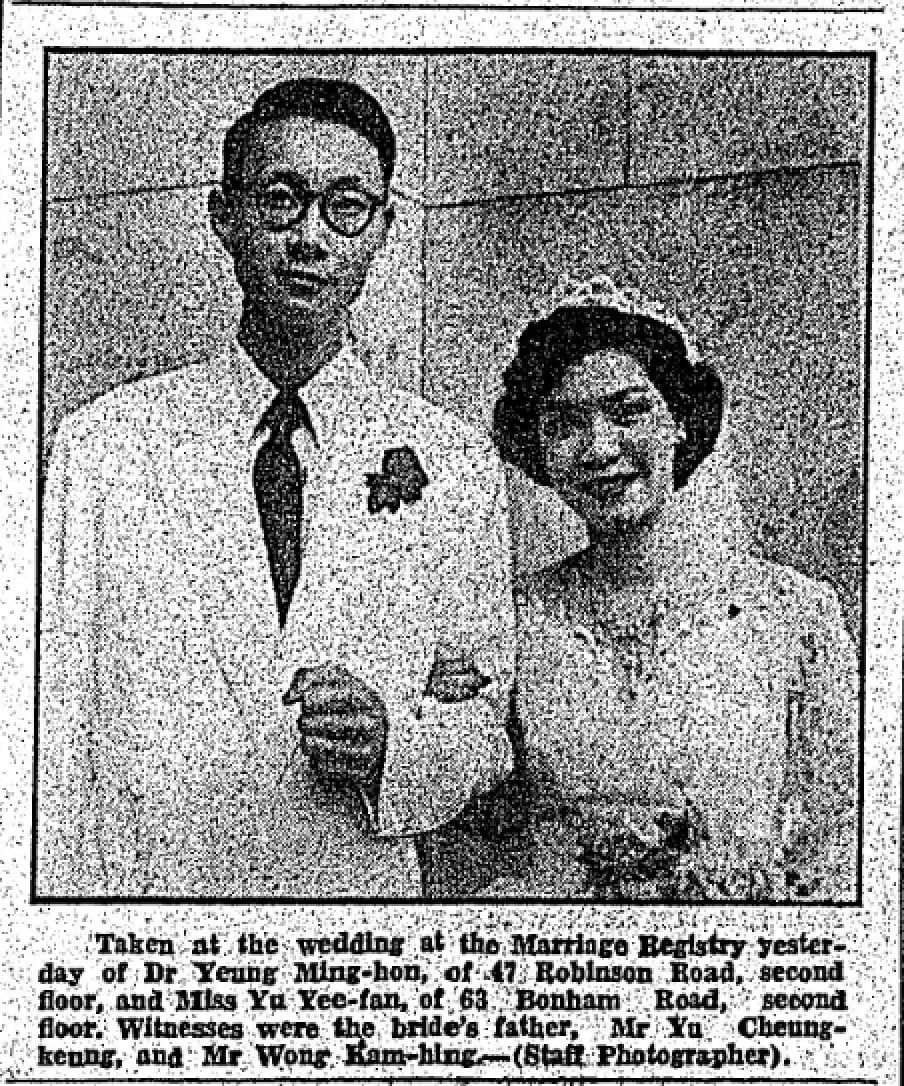 The Post in 1954 published a picture to announce the marriage of Yeung Ming-hon to his wife, Barbara Yeung.
After his release, he fled to mainland China with his parents and siblings, returning only after the Japanese surrendered in 1945.
He went on to complete his medical studies at HKU and qualified as an anaesthetist in Liverpool before returning to Hong Kong.
He worked into his 70s at the city's top private hospital, Hong Kong Sanatorium and Hospital, and other private medical centres.
"I remember that my father was always on call and had to go to the hospital at all hours of the day and night," his son said. "Despite his working hours, he was always good-natured and I don't recall him ever losing his temper."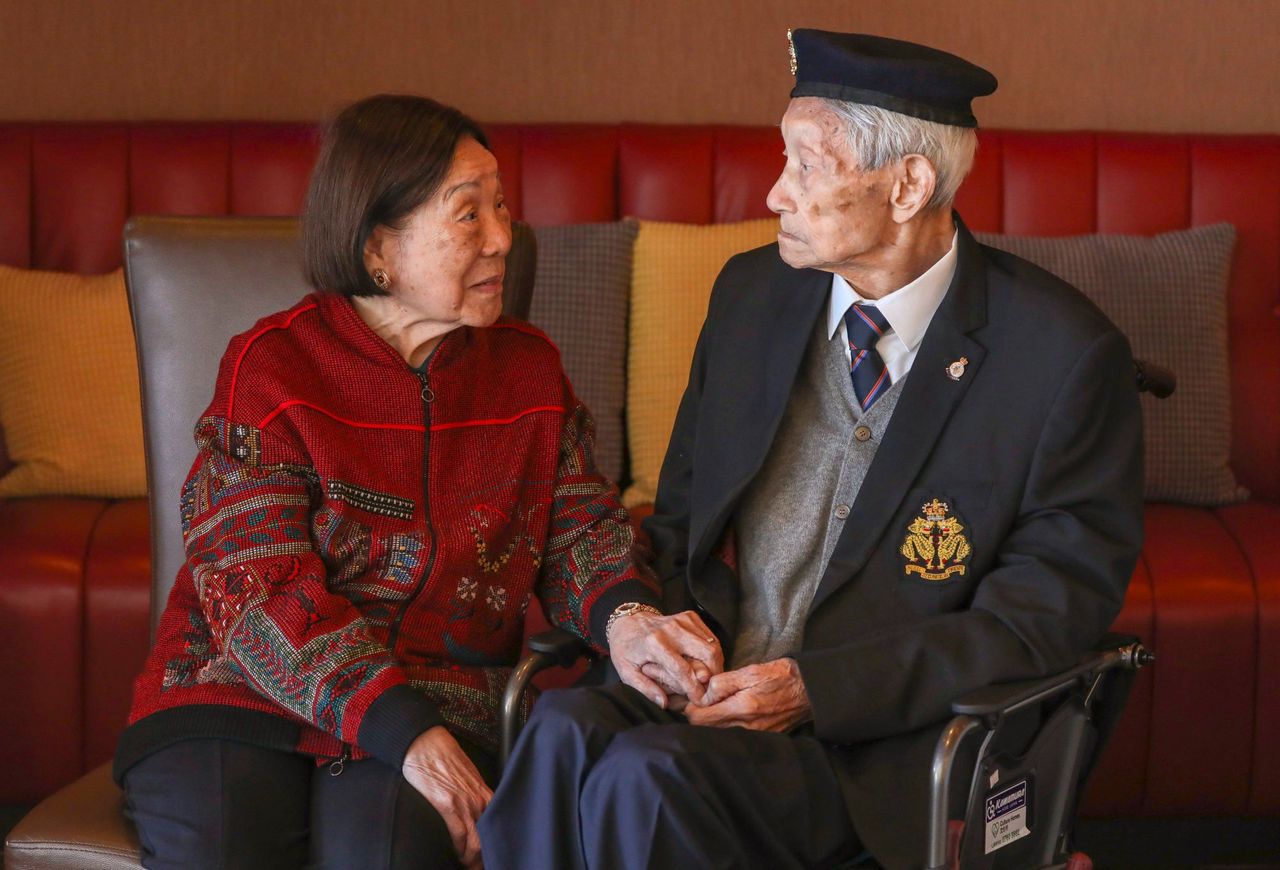 A picture of the couple sitting together at the Chinese Recreation Club in Tai Hang in December 2021.

He added that his father always had a strong sense of duty to family, a value learned during the war years.

Apart from his profession, his father enjoyed boating, golfing and clay pigeon shooting.

Ronald Taylor, president of The Royal Hong Kong Regiment (The Volunteers) Association, said Yeung showed from early on in his life that helping others was more important than thinking of himself.

"With Yeung Ming-hon's passing away, another chapter of Hong Kong's history concludes. He was the last surviving member of the 1941 military forces still living in Hong Kong," he said.

According to Taylor, one other surviving veteran, Robert Lapsley, is still living in Australia.

Yeung is survived by his wife, Barbara Yeung Yu Yee Fan, three sons, six grandchildren and one great-grandchild.

The family has expressed its gratitude to those who made donations in his memory to HKU's medical faculty, the Hong Kong Sanatorium and Hospital, and The Royal Hong Kong Regiment (The Volunteers) Association.