Two sources say the airline will 'optimise' its order, slashing it from 21 planes to between 10 and 15, shaving billions off the cost.
Cathay Pacific Airways plans to shrink its order of Boeing's newest marquee aircraft, the 777X, as the long-lasting effects of the Covid-19 pandemic trigger a rethink on the top-of-the-range commercial jets.

The airline would "optimise" its order, two sources briefed on the matter said, slashing it from 21 planes – worth some HK$58 billion (US$7.4 billion) – to between 10 and 15.

Since July last year, Cathay has said multiple times that it was in "advanced negotiations" with Boeing while already deferring aircraft deliveries from rival supplier Airbus.

The move to reduce the current order would shave billions off the cost, but one source added the airline was considering other aircraft for its future needs.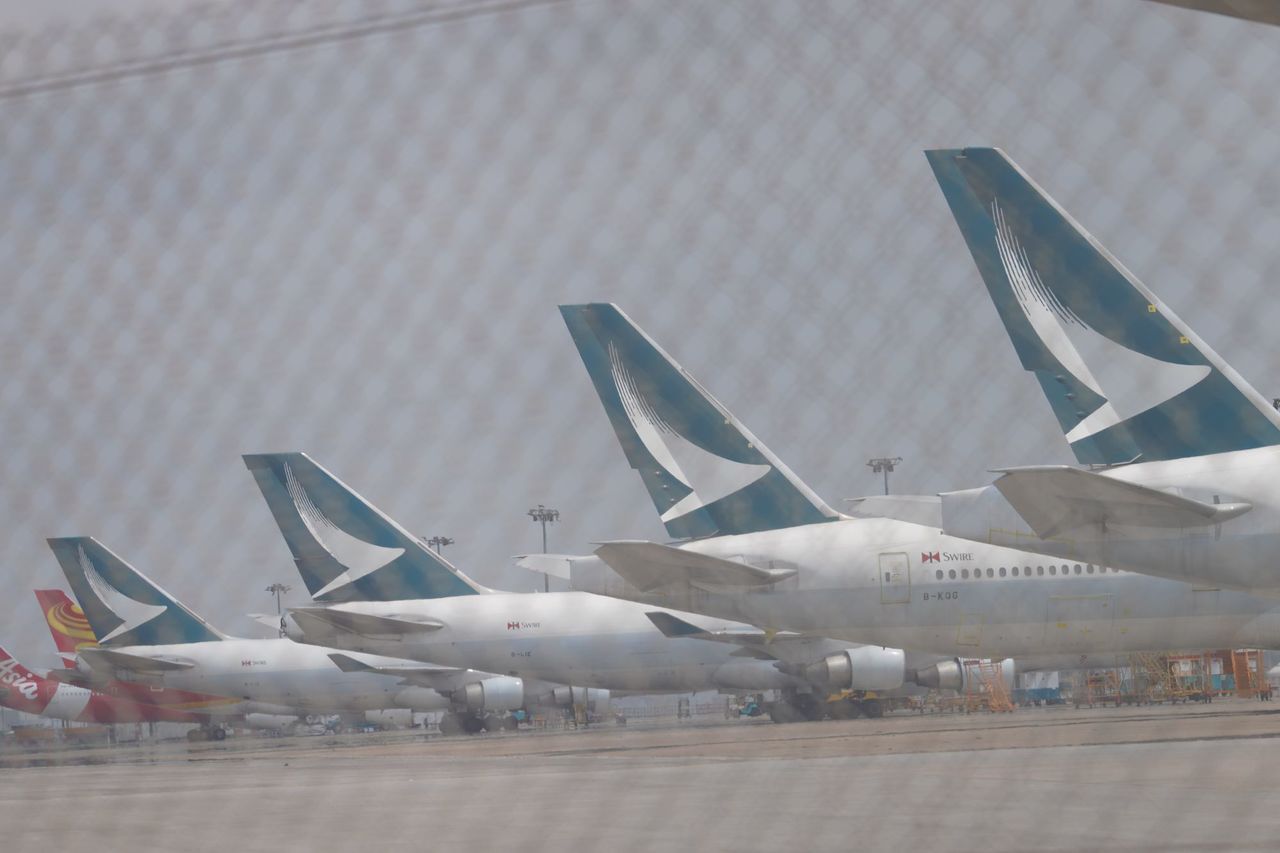 Cathay originally ordered 21 of the 777Xs in late 2013.

A Cathay spokeswoman said the Boeing order would be delayed, but declined to confirm the reduction in the number of planes.

"As mentioned in our annual results press conference, Cathay Pacific is in advanced negotiations with Boeing to reschedule its 21-aircraft 777-9X order to 2025 and beyond," she said.

A Boeing spokesman said: "I cannot comment on customer conversations. But Cathay is a valued customer and we continue to work closely with them."

Cathay originally ordered 21 of the 777Xs in late 2013. Priced at US$377.2 million (HK$2.9 billion) per plane, before customer discounts, the aircraft were initially slated to be delivered between 2021 and 2024.

Hong Kong's flagship airline was expected to roll out the 777X on its key long-haul routes to destinations such as London and New York, and had planned before the pandemic to use the planes to show off its all-new first class and enlarged business class seats and cabin.

The advanced long-range aircraft, currently undergoing rigorous testing, has faced numerous setbacks and delays on the runway to production.

In late January, Boeing said the first 777X aircraft delivery would take place in late 2023, with the manufacturer incurring a US$6.5 billion charge for the significant delay. The planes were originally due to be ready for their first customers in the summer of 2020.

Weaker-than-expected demand for its showpiece planes has also piled on more pressure. Boeing's revised schedule reflected more regulatory scrutiny in the wake of the poor oversight revealed by investigations into two crashes involving its 737 MAX.

The combination of the pandemic-related reduction in appetite for new planes and financially-ruined airlines pushing back monetary commitments also contributed to the longer wait for the new aircraft, Boeing said earlier this year.

In February, the manufacturer saw its orders for the 777X slashed by more than a third to 191 from 309. The adjustment is a reflection of provisions in purchasing contracts that allow for orders to be voided in the event of production and delivery delays.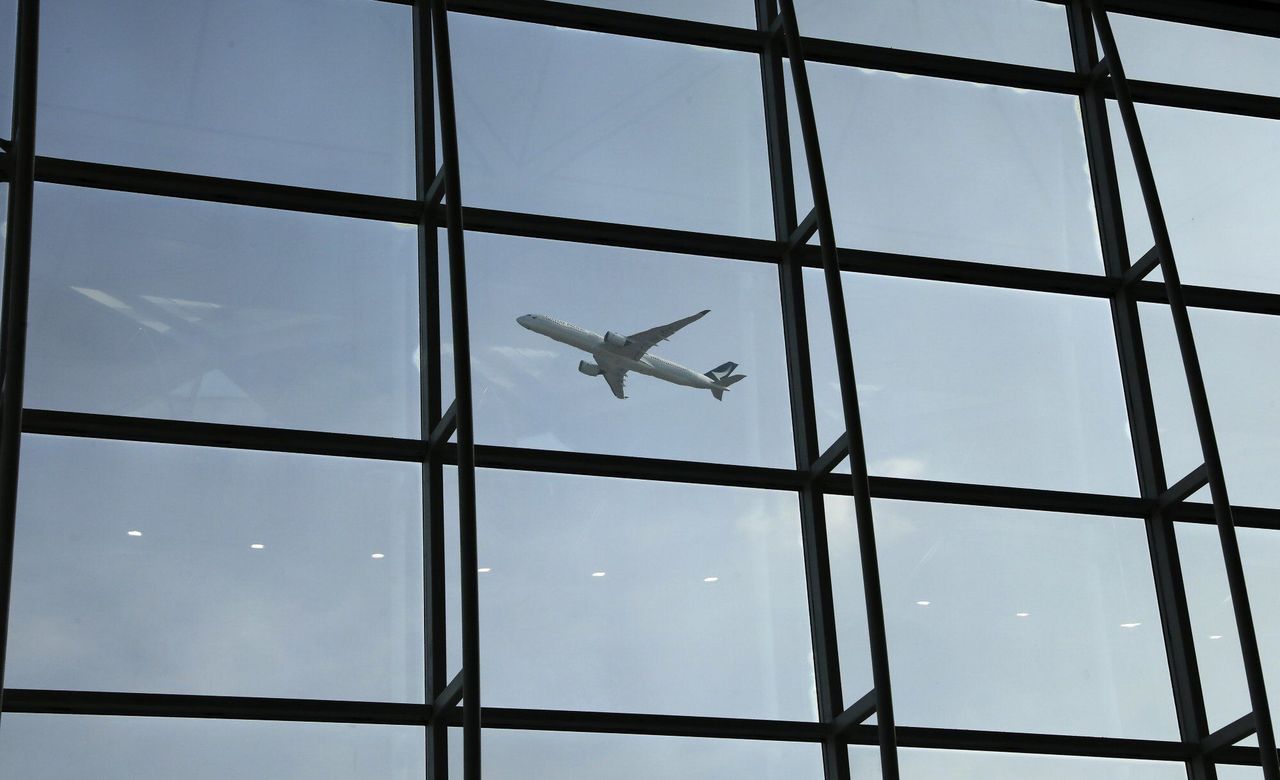 Cathay Pacific flight seen in the sky near Hong Kong International Airport.

The 191 jets still on order will go to eight different customers, including Emirates, Qatar Airways and Lufthansa.

Emirates, due to receive its first 777X last year, has been increasingly critical of the new plane delays. It has already trimmed its order from 150 to 126 planes.

Richard Aboulafia, an analyst at aviation consulting firm Teal Group, said: "The 777X will be the largest jetliner in production, which sounds promising but may prove to put the type in a modest niche market. It really depends on if and when the Asia long-haul market comes back."

He added: "It's pretty clear that when international traffic recovers, airlines will be cautious, and prioritise smaller long-haul jetliners like the 787 or A350. Cathay is far from alone."

Long-haul air travel is predicted to reach pre-pandemic levels by 2024, the slowest among travel segments, with domestic and regional travel recovering much sooner.

The analyst cited Middle East carrier Etihad, which last week said it would scrap the 777X's predecessor, the Boeing 777-300ER, for its smaller, more efficient sibling aircraft the 787 and Airbus' A350 jets. Before the shake-up, Etihad had only committed to taking delivery of at least six of 25 777Xs on order, leaving the fate of the rest uncertain.

Cathay Pacific had already secured an agreement last year with Boeing rival Airbus to spread out the delivery of its long-range A350 aircraft by two more years to 2023, and to do the same for its short-haul plane, the A321neo, pushing it back to 2025.

In the short term, Cathay's existing 68-strong Boeing 777 fleet is mostly in long-term storage abroad, with the airline favouring smaller and more efficient jets such as the A350 to maintain its skeletal passenger flight schedule.

The carrier has suffered enormously during the pandemic, amassing HK$21.6 billion in losses last year and leaving a large number of its 239 aircraft grounded.