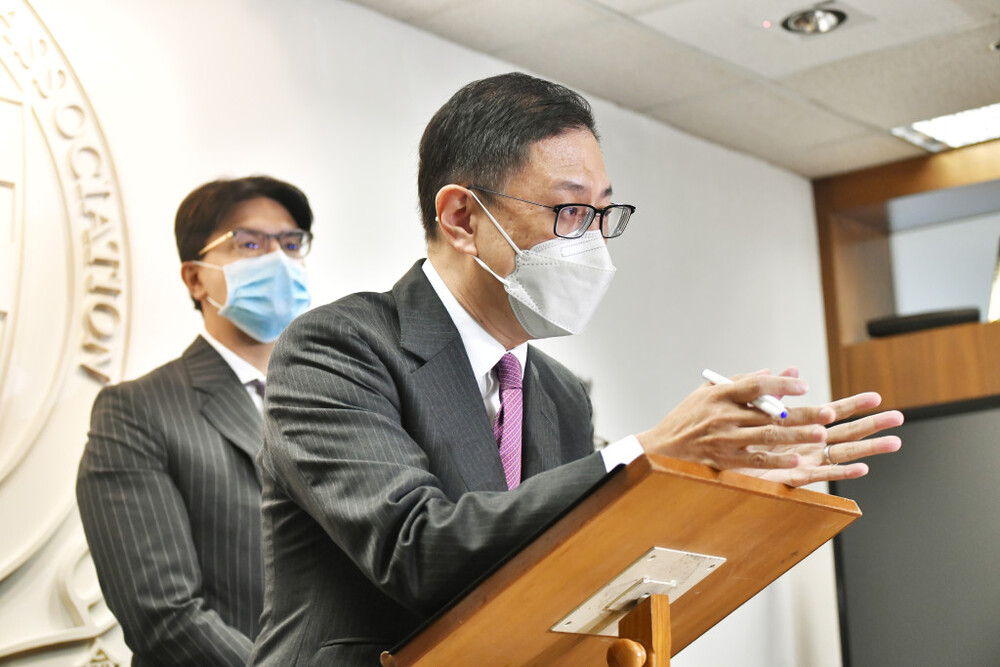 Barristers mend rift with north
Twenty Bar Association members will visit Beijing next month, the first time the professional body representing Hong Kong barristers has gone there in five years.
Bar Association chairman Victor Dawes confirmed the visit yesterday.

From April 11 to 15, the society will meet officials of the Hong Kong and Macau Affairs Office and visit the legislative affairs commission of the standing committee of the National People's Congress, Beijing's higher education institutions, and the Supreme People's Court, Dawes said.

The delegation would deliver its views on the national security law and the looming article 23 legislation to the central government, while also discussing challenges brought to Hong Kong legal professionals such as potential sanctions by Western countries.

Dawes said some association members have resumed lecturing at Peking University, focusing on the common law system.

Senior counsel and government adviser Ronny Tong Ka-wah said it was a good thing the Bar Association he chaired from 1999 to 2001 was improving ties with Beijing.

He said the move had to do with its recent moderate stance as well as its realization of the importance of safeguarding one country, two systems.

There is no need to dwell on past conflicts and Tong hopes the Bar will do more to uphold the reputation of the rule of law here and counter unfair allegations against Hong Kong. That comes after Beijing cut off communication with the association in 2021, calling then-chairman Paul Harris an anti-China politician after the human rights lawyer said crackdowns on peaceful demonstrations could lead to violence in an interview with now-shuttered pro-democracy news outlet Stand News.

The Law Society of Hong Kong has also confirmed it will conduct a visit to Beijing this month.

"I will be leading the full membership of the Law Society council to conduct a duty visit to Beijing from March 27 to 31," said its president, Chan Chak-ming.