Tam Yiu-chung says he was told not to attend a meeting in the capital after the discovery of an untraceable Covid-19 case in Hong Kong earlier this month.
Hong Kong's sole delegate to China's top legislative body has been barred from attending a meeting in the capital next week by mainland Chinese health authorities citing the risk of infection posed by a single, untraceable case of Covid-19 found recently in the city.

Unable to travel to Beijing, National People's Congress (NPC) Standing Committee member Tam Yiu-chung on Saturday said he was "not too optimistic" that the border would open any time soon.

The restriction underscores the strict, zero-infection protocol followed by the mainland side as Hong Kong – unsuccessfully so far – seeks a full reopening of the border to restore travel and trade links that are vital to the city's economic growth.

Tam, who was originally expected to leave the city on Monday for the session in Beijing from Tuesday to Saturday, said he was told on Friday morning he would not be allowed to attend.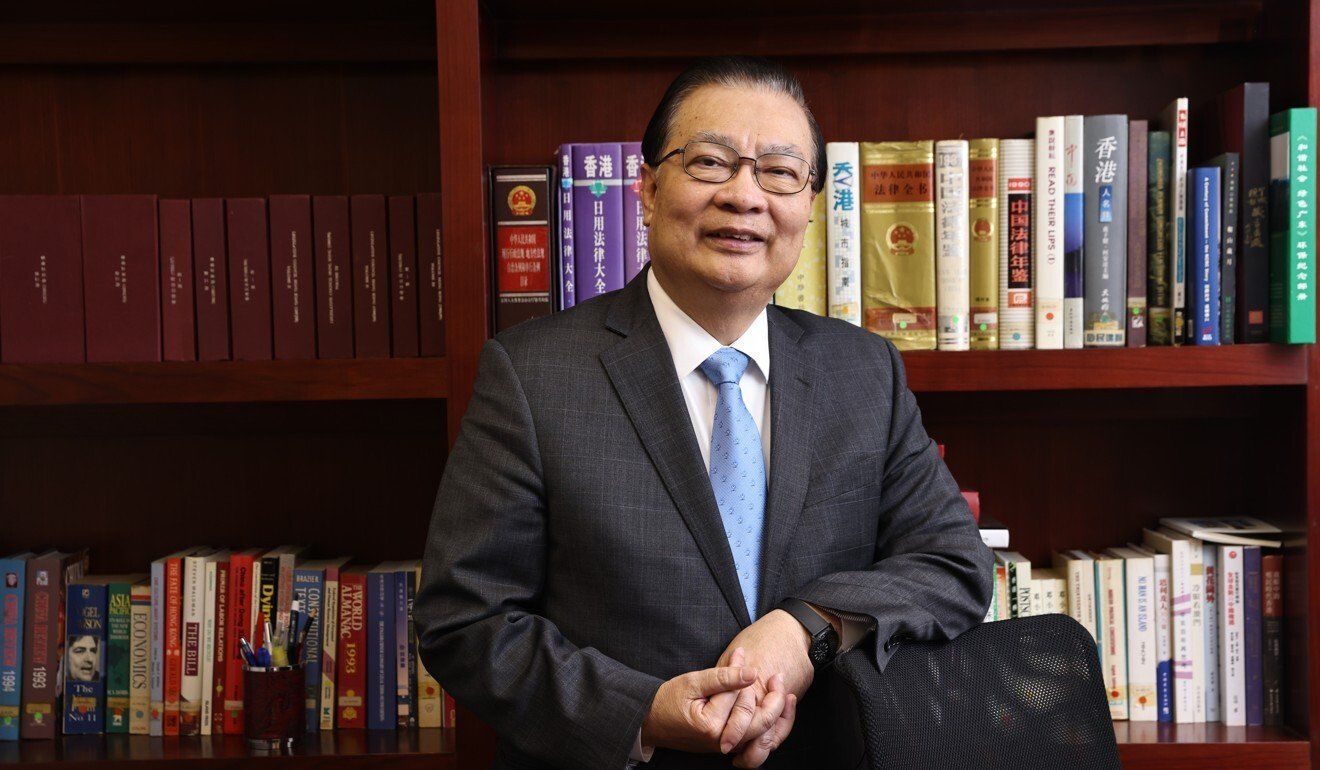 National People's Congress Standing Committee delegate Tam Yiu-chung.

He said three other NPC delegates from the city – Choy So-yuk, Nicholas Chan Hiu-fung and Wong Kwan-yu – were also not allowed to attend.

"I got a notification from the country's epidemic control office informing me that I would not be allowed to attend the NPC Standing Committee meeting," Tam said in a video clip posted by his party, the Democratic Alliance for the Betterment and Progress of Hong Kong.

Tam said that he understood the decision had been made because of a recent Covid-19 case in the city.

"Recently, there was one unknown case in Hong Kong. The mainland attaches great attention to unknown cases," Tam said, adding that no Hong Kong-related items were on the agenda for the upcoming session.

Tam said he had been "advised" not to attend a previous NPC Standing Committee meeting in August, but went anyway as there were meeting items related to Hong Kong, including a proposal to introduce a far-reaching anti-sanctions law into the city's mini-constitution.

Hong Kong went 51 days without a local coronavirus case of any kind until a 48-year-old cargo handler at Hong Kong International Airport was confirmed to be infected on October 8. The source of the man's infection remains unknown, though medical experts believe he may have caught the virus at work.

Since then, no other local cases have been discovered.

"Beijing's prevention and control measures are very stringent. When there are changes to the pandemic situation in Hong Kong, especially when there are cases with untraceable origins, they will be even stricter," Tam said.

Rules in Beijing and other parts of mainland China appeared to differ, as Chief Executive Carrie Lam Cheng Yuet-ngor was able to travel to Guangzhou on Thursday for meetings at the opening of the China Import and Export Fair and the Pearl River International Trade Forum.

But government pandemic adviser Professor David Hui Shu-cheong said that in general the mainland adopted very strict epidemic control measures.

"When there is a local unknown case, the mainland will give you time to sort out whether there is any subsequent community outbreak," Hui said, noting that 28 days was a standard time frame for ascertaining as much.

Hui added that the measures would be even stricter for a meeting attended by top officials.

"The mainland is very careful," he said. "They are worried that infections related to [the local untraceable case] will be brought there."

Respiratory medicine expert Dr Leung Chi-chiu said Beijing would not let down its guard when it came to a large-scale meeting attended by people from all over the country.

"As the local unknown case emerged less than 14 days ago, there could still be some uncertainties … even though the risk should not be high," he said, noting that mandatory quarantine and testing orders had not turned up any additional infections.

"The mainland is not ready to give up tight preventive measures. Any transmission could lead to a rapid spread in many cities … That's why they are taking a more prudent approach."

Leung said the government should review its control measures, such as certain quarantine exemptions, which resulted in a Russian diplomat testing positive for the coronavirus while undergoing self-isolation at home, as opposed to in a designated facility.

Meanwhile, discussions on fully reopening the border between Hong Kong and the mainland are continuing, but have so far borne no fruit. Officials and experts from both sides of the border met in Shenzhen on September 26 to talk about reopening, and plan to meet for a second time soon.

Sources, however, have said any reopening of the border is likely to be months away.

Hong Kong has taken unilateral steps to allow both residents and non-residents across the border to come to the city without quarantining under its "Return2HK" and "Come2HK" schemes. But such an arrangement has not been extended to people travelling in the opposite direction, meaning they are still subject to at least two weeks of quarantine upon entering the mainland.

"I am not too optimistic about the progress of reopening the border between the two sides, given what has happened," Tam said.

Tam added that Hong Kong needed to stay on top of the recent infection to put Beijing at ease, saying part of doing so was implementing a health code system that could be connected to the mainland's to allow for closer contact tracing.

The mainland side has been cautious so far about any opening up, concerned in particular about Hong Kong's border-control measures and continued reporting of imported cases.

The inability to track Hongkongers' movements on the other side of the border also remains a major obstacle, as the city's health code is not linked to the mainland's because of privacy concerns.

"The mainland is concerned that, if there is an epidemic, how can they trace close contacts and other affected people," Tam said. "They need to get ahold of this information, then they will let people enter the mainland."