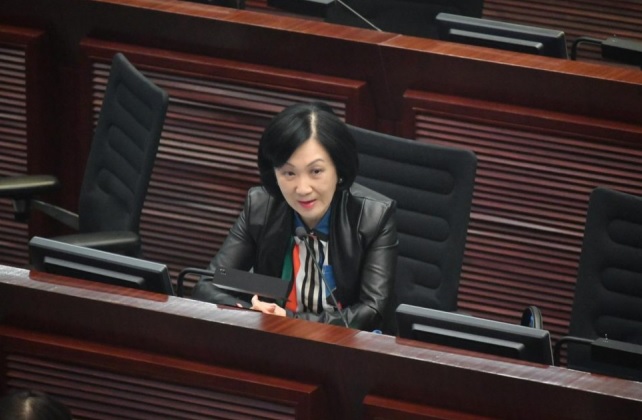 Barnabas Fung should be booted for slow vote counting
Electoral Affairs Commission chairman Barnabas Fung Wah should be replaced after vote counting took unreasonably long last week, lawmaker Regina Ip Lau Suk-yee suggested.
Her comment came after it took 14 hours for officers to count 4,380 votes in the Election Committee election, which Fung apologized for.

"Should judges be appointed to this sort of administrative position? You know judges lead a life quite different from ours. They live above the clouds... play ball games and sing karaoke," Ip said.

Secretary for Constitutional and Mainland Affairs Erick Tsang Kwok-wai said the Electoral Affairs Commission will file a report in three months.

He also said Fung was appointed by the Chief Executive Carrie Lam Cheng Yuet-ngor. He will pass Ip's comment to Lam.

Other lawmakers also joined the chorus of complaints. Alice Mak Mei-kuen said nobody could explain why the ballot boxes arrived late, whilst Steven Ho Chun-yin asked if authorities could establish a mechanism to tell election candidates and members of the public when election results can be announced.