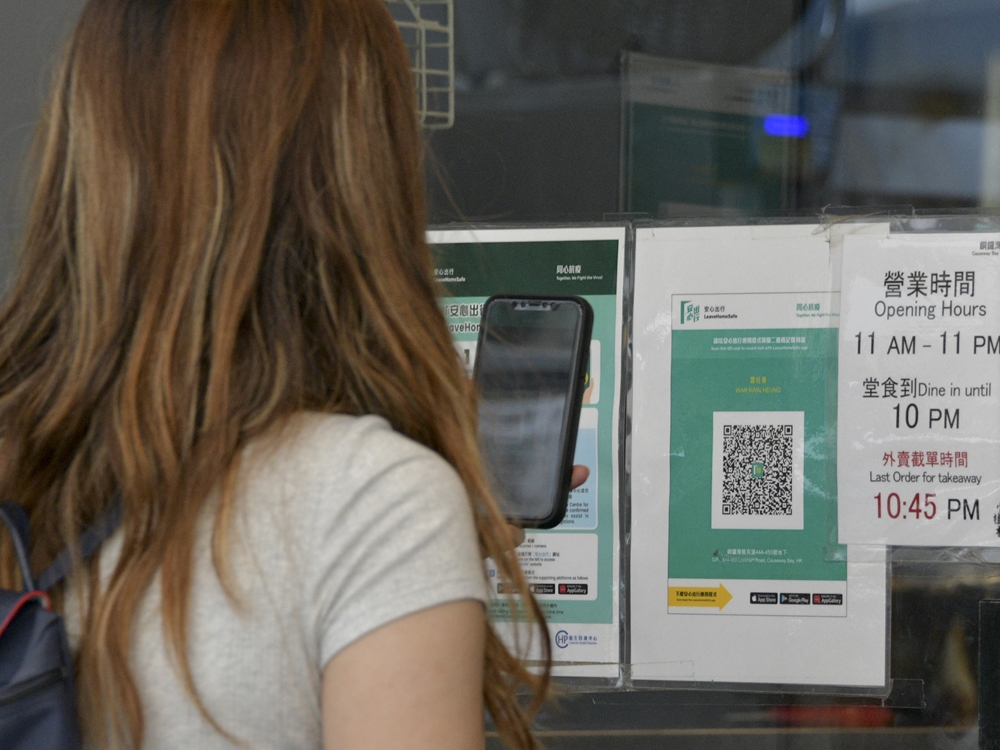 Bar operators demand appeal mechanism over fake LeaveHomeSafe apps
Bar operators said there should be an appeal mechanism when they are penalized for their customers' use of fake LeaveHomeSafe apps, saying it is difficult for their staffers to differentiate fakes.
The Licensed Bar and Club Association said that it has received a request for help from a bar. It was ordered to suspend business for 14 days after a customer was found to have used a fake LeaveHomeSafe app.

The bar said that even though staffers would check whether the customers have scanned the QR code put up at the premise, it is difficult for them to distinguish the fake app.

"The authorities should not shift the responsibility of using the fake LeaveHomeSafe to the industry," the association said.

The association urged the authorities to review the current measures and set up a mechanism for appeal.

It added that in other premises, such as public swimming pools or wet markets, people in charge at the premises are not punished for the use of fake apps by visitors.

"The guidelines provided by the government did not mention that the industry is responsible for distinguishing the fake LeaveHomeSafe," the association said, urging the authorities to rectify the situation.

It also hoped the government can review the current anti-epidemic measures and extend the operation hours of bars.