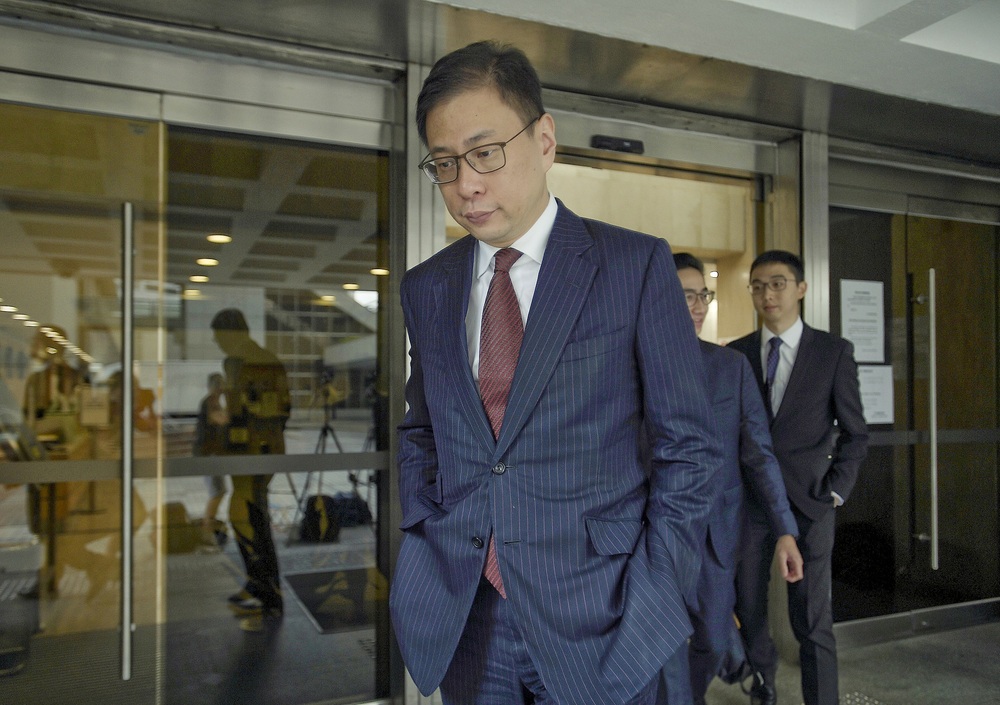 Bar Association top jobs 'secured' for senior counsel trio
It was understood that three senior counsels running for the Hong Kong Bar Association chairman and two vice-chairmen positions will be elected without facing any competition.
They are Victor Dawes, 44, Derek Chan Ching-lung, 42, and Jose-Antonio Maurellet, 43, Sing Tao Daily, The Standard's sister publication reported on Friday.

Dawes intends to run for chairman while Chan, who stepped down as a Bar Council member just two weeks ago, and Maurellet will run for the two vice-chairmen positions, according to sources.

The election will be held at the Annual General Meeting of the Council on January 20, 2022.

The candidates running for these positions usually need only two nominations. Yet this time, the trio historically secured three nominations from former Secretary for Justice Rimsky Yuen Kwok-keung, former chairman Edward Chan King-sang and senior counsel Graham Harris, whose expertise lies in criminal cases.

"Victor is the perfect candidate and in fact I nominated him to run in the election. Not only is he a top lawyer, he also cares for the Bar Association and its future development," Harris told Sing Tao.

"Victor definitely will not use his position in the Council to promote his political agenda. He has only one goal, and that is to protect and maintain the profession of our industry in these challenging times."

On the other hand, it is said that Honorary Secretary & Treasurer Johnny Ma Ka-chun and Deputy Honorary Secretary Eugene Yim Wing-tsang have agreed to stay for another term to assist the three new leaders,

As for the five running for the Elected Members of the Council, they include senior counsels Maggie Wong Pui-kei and Anson Wong Man-kit, and barristers Kim Rooney, Martin Wong Wing-hoi and Alexander Tang Kin-man.

Six members including Pauline Leung Po-lam, Issac Chan Chi-kong, Jeffrey Tam Chun-kit, Azan Marwah, Lester Lee Hiu-leung and Lorraine Tsang Hei-man will remain in office for the year 2022/23, while the remaining nine members will be appointed by the new chairman.