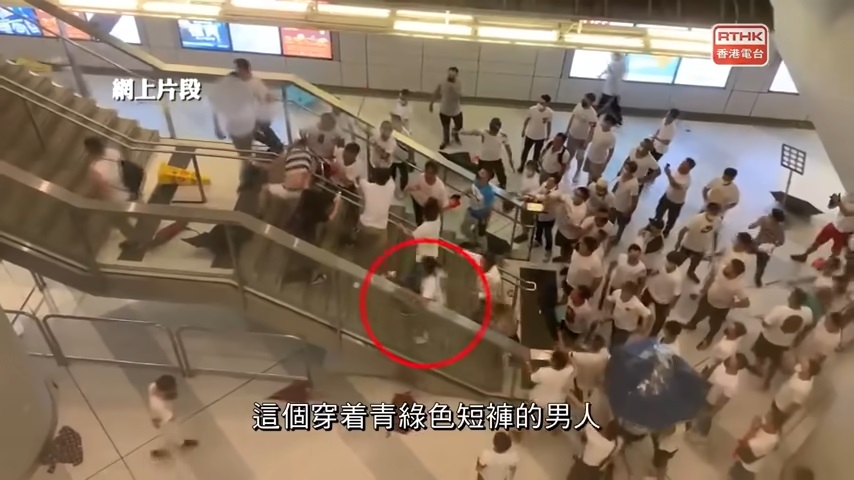 Bao Choy's documentary wins Human Rights Press Awards
Bao Choy Yuk-ling's documentary on the July 21 Yuen Long Attack is the winner of Chinese Documentary Video in the 25th Human Rights Press Awards, after she was convicted for making a false statement when searching for a vehicle license during the investigation.
"Hong Kong Connection: 7.21 Who Owns the Truth" investigated into the Yuen Long attack of July 2019, which saw an armed mob beat commuters and protesters in the MTR station.

The judging panel praised the award winner for "Chasing the smallest clues, interrogating the powerful without fear or favor. An investigative reporting classic."

The documentary is also produced by Paul Lee Yin-chit, Cheng Sze-sze, Flora Yeung, Judy Chan and Wong Yiu-ling.

Choy earlier was sentenced to a HK$6,000 fine for knowingly making a false statement, after she searched for a public vehicle registration database when conducting the investigation.

She plans to appeal her conviction.

Two episodes of another RTHK show "This Week" are also the merit winners of Chinese Documentary Video and Short Video respectively, while Nabela Qoser is one of the producers of the shows.

A report on the 12 Hongkongers arrested in Mainland by Apple Daily won the Chinese Investigative Feature Writing award, while BBC's "China's 'Tainted' Cotton" won the English Multimedia award.