For too long, Hong Kong's education system has rewarded students for their ability to memorise facts. AI tools like ChatGPT will force educators to place a higher value on creativity and originality.
Last Friday, the University of Hong Kong (HKU) banned its students from using ChatGPT or any other artificial intelligence-based tool for coursework, threatening to treat any use of such tools as plagiarism.

I asked a professor how the university intended to enforce the rule but did not get a straight answer. Instead, the professor told me what he thought should be the best practice in the age of AI, and I think that makes much more sense.

A business school in the US, I'm told, has done the opposite of what HKU announced last Friday. Its students are told that they must use ChatGPT for their coursework. Anyone who refuses to use the AI tool will be doing so knowingly at their own disadvantage.

A lecturer will then grade students using a new set of standards. Students will flunk the course if there is any factual error or logical inconsistency in their papers. Ensuring an error-free and logically proven work is now the bare minimum you need to get a pass.

To earn any score higher than that, students must demonstrate individual creativity or insight that separates their work from their classmates. Distinctions will now go to those who have their own voice or make a unique contribution to the subject matter.

The idea may sound drastic at first hearing, but it makes perfect sense.
Under the new grading system, students must check whatever is written by ChatGPT to see if the arguments are fact-based and valid. They need to learn how to properly source the information and cross-check it to ensure accuracy. Instead of finding a lazy solution, students must master the basic facts and weed out any logical gaps in their coursework just to get a pass.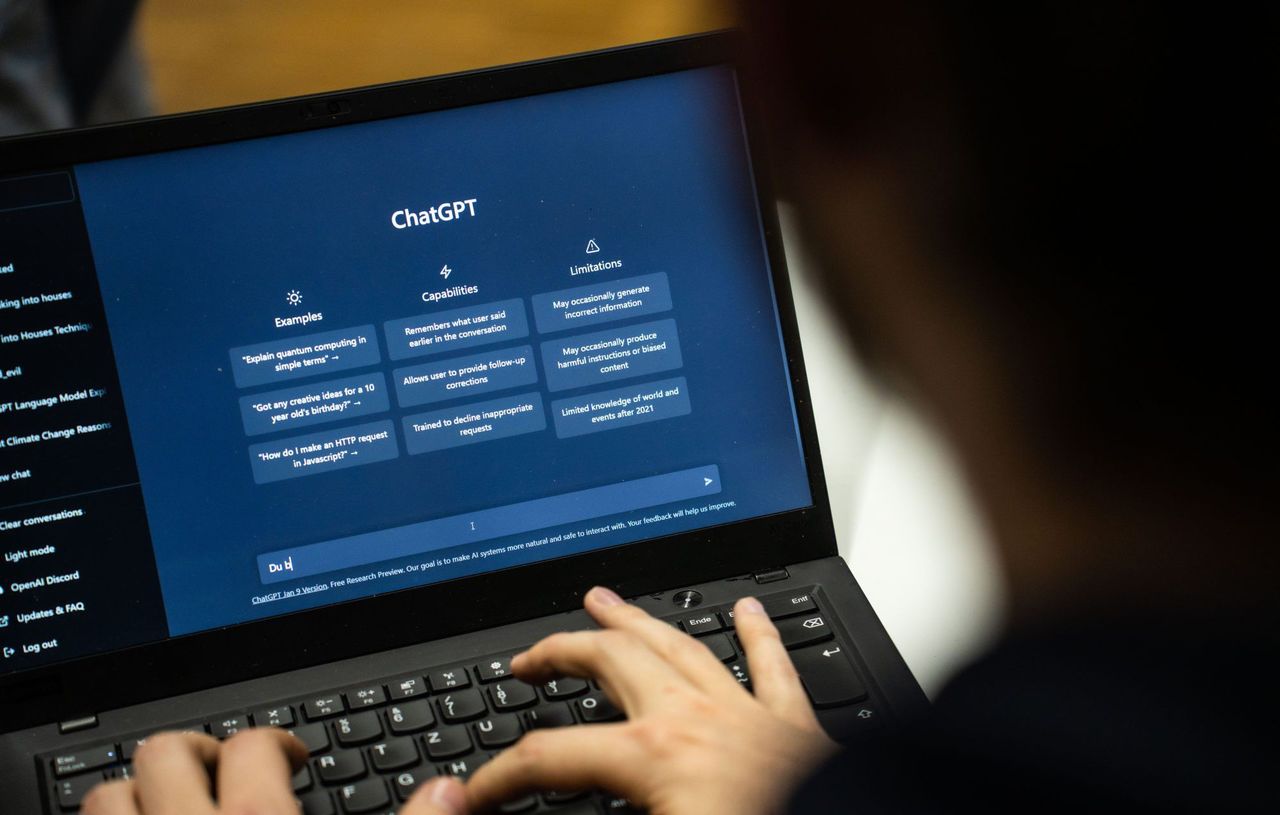 A person uses ChatGPT, an artificial intelligence software developed by OpenAI, on January 25.
Students who are creative, willing to think out of the box and who dare to explore new ideas will emerge as winners.
Instead of trying to turn back the clock and fight the future, the management and lecturers of this US school choose to embrace it fully. It is foolhardy to ban students from using this technology, which is evolving at a speed with which no school bureaucracy, no matter how well resourced and diligent, can hope to keep up.
ChatGPT is an extremely powerful tool, but it has no real insight – as anyone who has spent some time with it could testify. If it is perceived as a threat to our education system, it is only because our system is broken.
We may have valued rote learning too much and paid too little attention to creativity in the past. The arrival of ChatGPT is a wake-up call, telling us that much of the so-called knowledge that we have treasured may be the emperor's new clothes.
Only time will tell how successful this US business school is in its little experiment. But at least it is making a creative attempt at solving the new problem. The reaction from my alma mater, in comparison, is rather disappointing.
As I was writing this column, I could not resist the temptation of asking ChatGPT this question: "Should a school ban students from using ChatGPT in their coursework?"
The answer I received was rather nuanced and well argued. Perhaps HKU's management should give it a try as well.