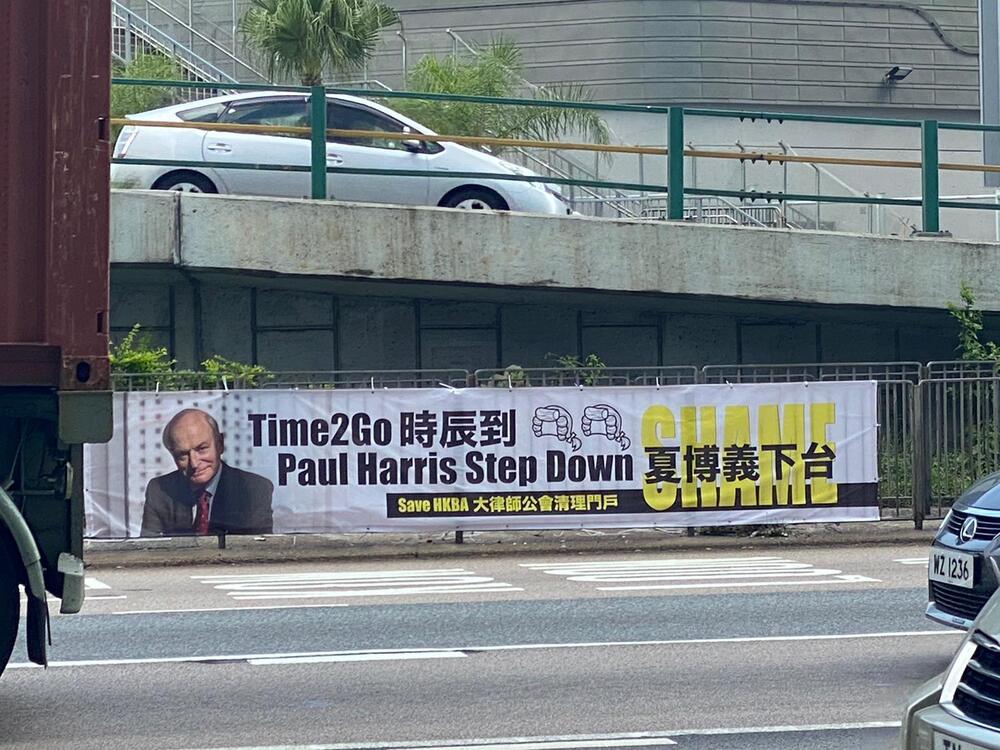 Banner on display in Causeway Bay calling for Bar Association chair to step down
A banner is on display today in Causeway Bay, calling for the chairman of the Bar Association Paul Harris SC to step down.
The banner wrote "Time2Go, Paul Harris Step Down," along with a photo of the chairman and the words "Save HKBA."

Members of the pro-establishment camp had earlier asked Harris to resign after British media reported he was a Liberal Democrat and had only stepped down as an elected councilor of the Oxford City Council before him winning the election as chairman.

Harris was also under fire after he criticized the sentencing of veteran democrats over two unauthorized assemblies in August 2019.

He commented on the sentencing of ten democrats for two unauthorized protests on August 18 and August 31 in 2019, including "father of democracy" Martin Lee and media tycoon Jimmy Lai.

"It seems to be the first time that imprisonment has been imposed for an entirely peaceful unauthorized procession," said Harris. "In the past, the offence has usually been punished with a fine."

"People have strong feelings and they need to find an outlet for those feelings, a peaceful demonstration is an outlet. If you don't allow it, those feelings will not go away, leading to people turning to very damaging channels, which can include violence," he added.
---