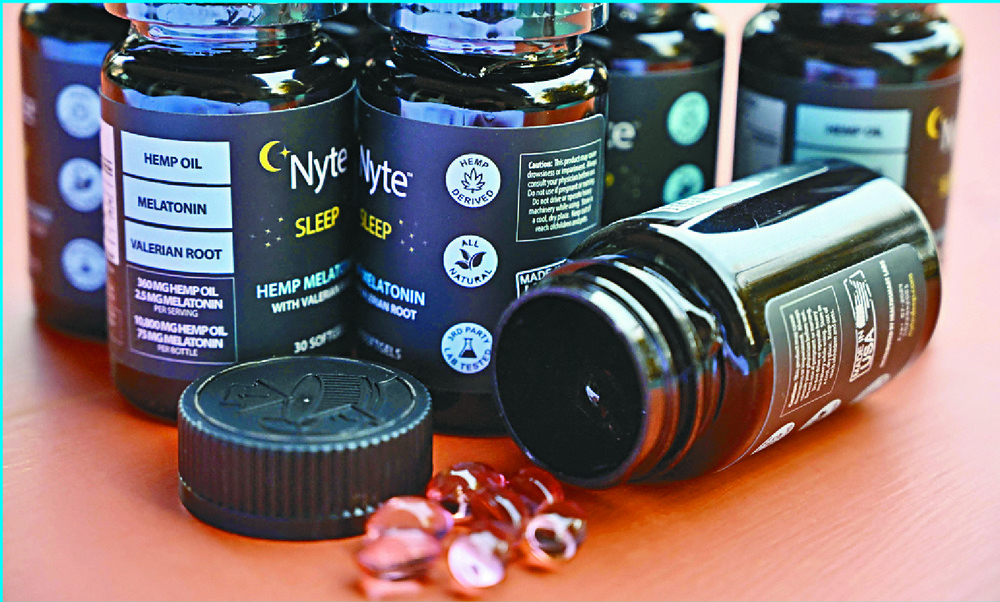 Ban on CBD products takes effect today
Cannabidiol will be listed as a dangerous drug from today when all import, manufacturing, possession and consumption of CBD products will be illegal.
The government previously arranged special boxes for the voluntary disposal of CBD products and has provided further help for bulk disposal. By Sunday, 77,400 items containing CBD were collected, mainly skin care products, edible oils and health supplements.

Cannabidiol is one of the chemical entities found in cannabis plants, including marijuana. But CBD is not as impairing as its better-known cousin THC (tetrahydrocannabinol), meaning it does not make a person "high."

Previously, local businesses selling CBD-infused products were legal. The government announced in October that the chemical would be banned starting this month, placing it on the same list of dangerous drugs as heroin and cocaine.

Illegal possession and consumption of CBD may be punished with up to seven years' imprisonment and a fine of HK$1 million from today. Trafficking and illicit manufacturing of CBD and its products are liable to a maximum penalty of life imprisonment and a HK$5 million fine.

Last Friday the Customs and Excise Department warned the public not to bring products containing CBD, including food or drinks, back to Hong Kong after the rule goes into effect.

"People should refrain from buying any CBD products and take notice of whether the products' packaging and labels contain wordings of CBD or tetrahydrocannabinol when making such purchases," Customs said.

Customs intelligence officer Au Yeung Ka-lun reminded the public to take notice of products whose packages contain words such as Cannabidiol, CBD or Hemp when shopping.

People can call the police drug reporting hotline 2527 1234 or the customs hotline 2545 6182.