Investigation by 10 environmental organisations shows that only 48 per cent of 500 million pieces of disposable plastic tableware from city's four major fast-food chains is covered by the ban.
Fewer than half of some 500 million pieces of disposable plastic tableware provided annually by four major fast-food chains in Hong Kong will be covered by a newly drafted ban, according to green groups calling for quicker enforcement to end the use of such utensils by 2025.

The findings were based on an investigation by 10 environmental organisations which monitored four major fast-food restaurants, namely McDonald's, Maxim's MX, Fairwood and KFC, for an hour each during breakfast, lunch and dinner time for seven days earlier this month. They then came up with the estimation based on annual sales volume, the amount of plastic tableware in each order and the ratio of dine-in and takeaway services.

After counting the average number of pieces of throwaway plastic tableware in each order, they found that only 48 per cent of such disposable products used by the four chains could be covered under phase one of a two-part government ban.

In phase one, the city will ban the local sale and provision of disposable expanded polystyrene tableware by catering premises for dine-in and takeaway services. Eateries will also be prohibited from offering throwaway plastic cutlery, straws, stirrers, or plates.

Neither will they be allowed to provide disposable plastic cups, cup lids or food containers to dine-in customers.

Greenpeace campaigner Leanne Tam Wing-lam accused authorities of making sluggish progress, saying it "was not difficult at all" to kick-start phase one – expected to begin in 2025 – because 26.9 per cent of utensil supplied were simply disposable tableware for dine-in services.

"Many restaurants have already given up offering disposable tableware to dine-in customers. You can say it's really easy to achieve phase one," she said.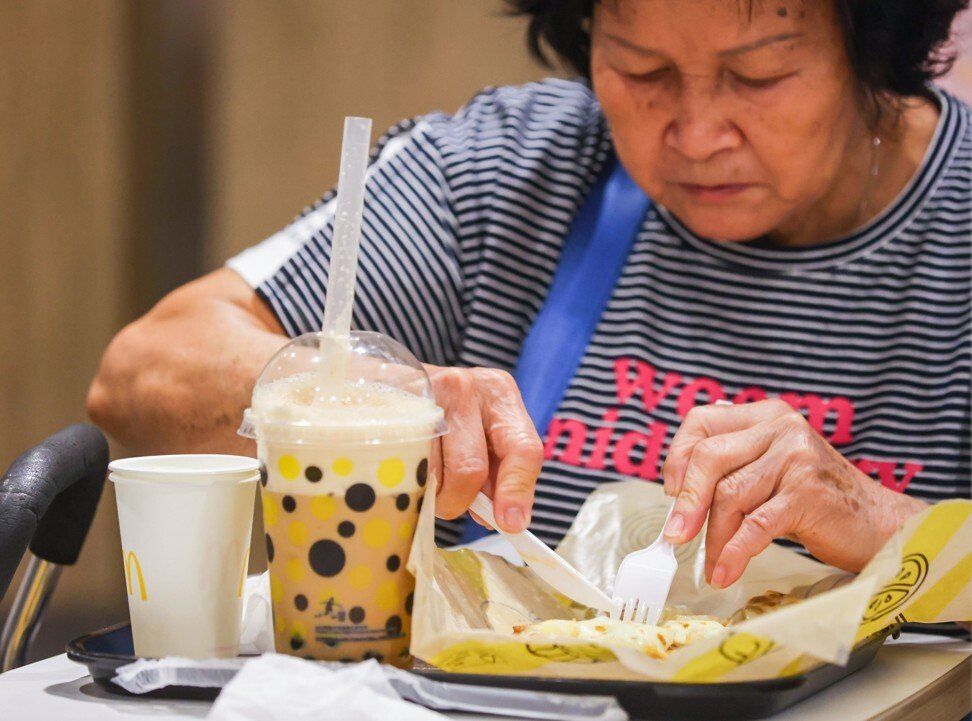 Phase one of the ban covers items such as plastic cutlery and straws.

Tam added the government did not need four years to implement phase one, which covered small items such as plastic cutlery and straws that were commonly used in homes and offices.

The Environmental Protection Department had introduced a two-stage proposal to regulate expendable plastic tableware last month. In phase two, the ban on disposable plastic cups, cup lids or food containers will be extended to takeaway orders.

A two-month public consultation is now in progress and will end on September 8. The government will review the scheme 12 to 18 months after the launch of phase one and decide when the second stage should begin.

The 10 organisations including Greenpeace, WWF-Hong Kong, Green Power, Green Sense, The Green Earth, The Conservancy Association and Greeners Action said they were disappointed at the government's planning.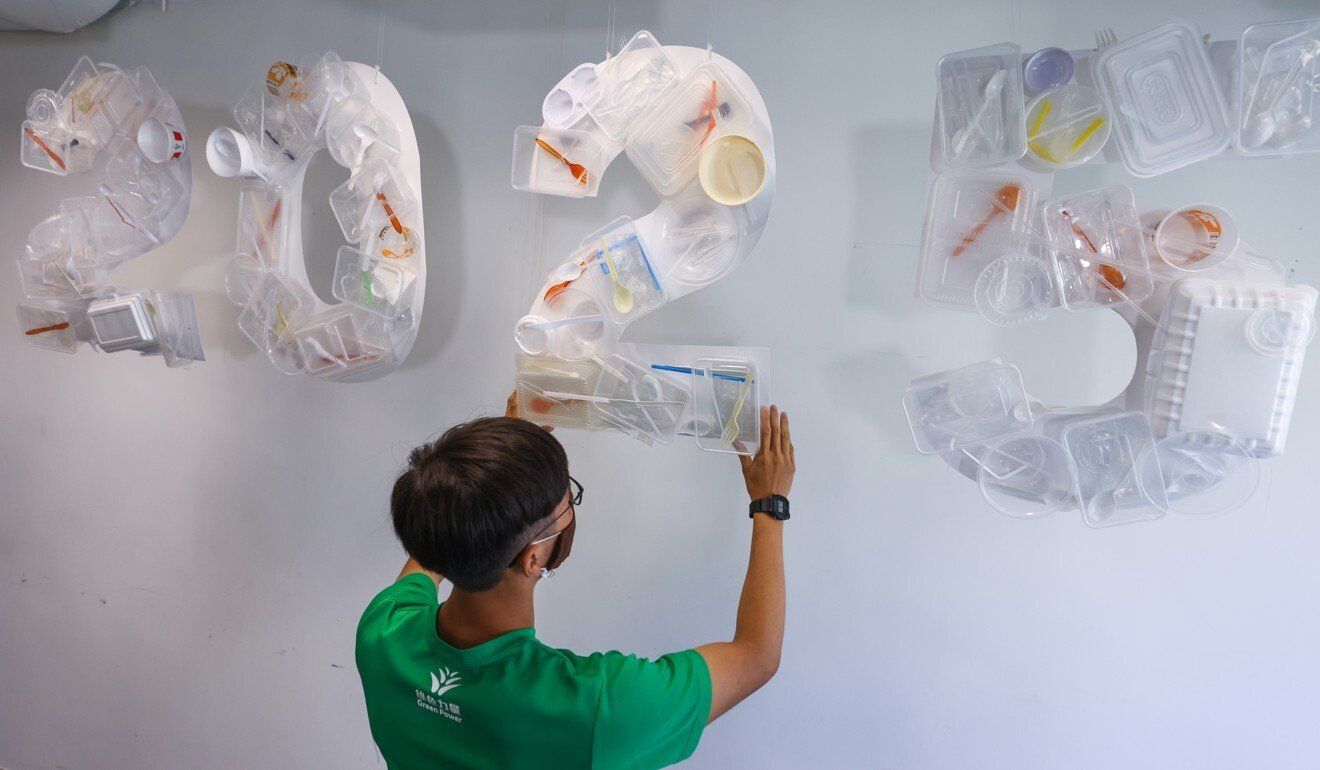 The green groups hope all plastic cutlery can be banned by 2025.

"The sizes of the plastic tableware banned in phase two are much larger than those in phase one. The environmental pollution it [will cause] is more serious. But the government does not have an exact time table for banning these tableware which will cause more pollution," said Tam, adding that as pre-packaged food products were excluded from the ban, eateries might take advantage of the loophole to avoid using tableware made of other materials.

The organisations said that even if all the plastic tableware were banned, this might increase waste of other materials. Yu Kin-kong, assistant education and project manager of Green Power, noted that some paper food containers and cups could contain plastic and other materials, and might be more difficult to recycle.

Government figures in 2019 showed that 2,320 tonnes of plastic were sent to Hong Kong's landfills daily. The figure for plastic and polyfoam-dining wares was 200 tonnes, equivalent to the weight of 13 double-decker buses.

The representatives called on the government to collaborate with the industry and suggested ways to reduce waste, such as developing a comprehensive system for the provision and collection of reusable tableware.

"There can be more collection points for reusable cutlery or containers and complementary efforts for logistics. Guidelines for hygiene issues can be provided as well," said Roy Ng Hei-man, campaign manager of The Conservancy Association.

The department told the Post that the catering industry would need time to procure suitable alternatives and adjust its operational arrangements, especially during the coronavirus pandemic.

"Depending on the views collected and the subsequent legislative process, it is estimated that it is more appropriate to implement the first phase around 2025," the department said.