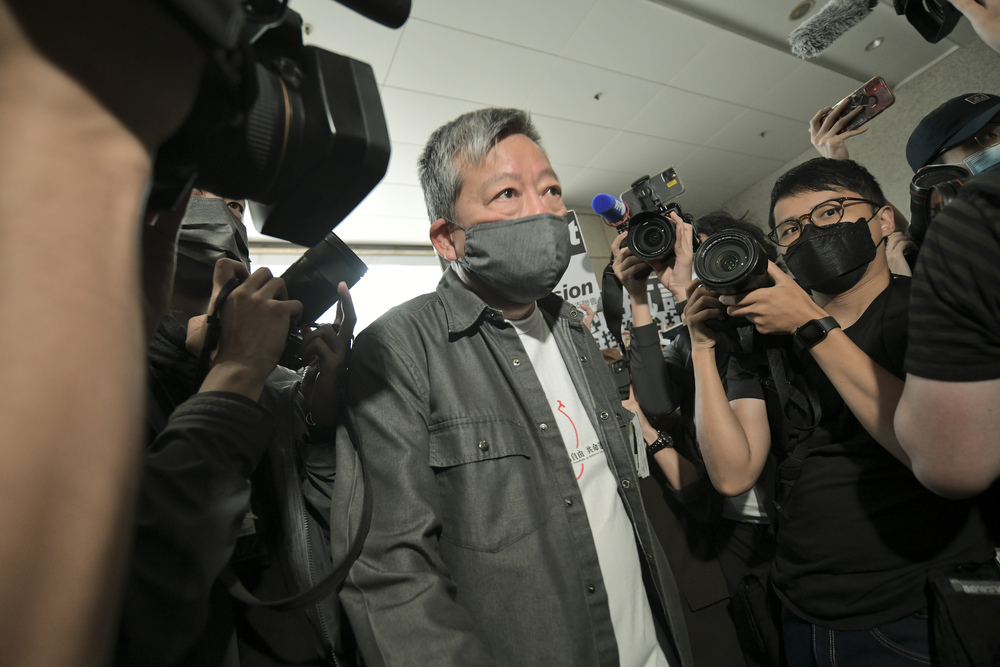 Balloon stunt bursts for Lee
Jailed pro-democracy activist Lee Cheuk-yan was yesterday imprisoned for another three weeks and fined HK$3,500 for releasing a hydrogen balloon with the words "Free Political Prisoners" in controlled airspace above Admiralty and obstructing police on New Year's Day in 2021.
The 65-year-old former head of the disbanded Hong Kong Alliance in Support of Patriotic Democratic Movements of China is serving a 20-month term for organizing and taking part in multiple unlawful and unauthorized assemblies, including the June 4 vigil in 2020.

He had pleaded not guilty to flying a balloon exceeding two meters in controlled airspace and obstructing a public officer on Legislative Council Road in Admiralty on January 1, 2021.

Eastern magistrate Jacky Ip Kai-leung convicted Lee on both counts. Ip fined Lee HK$3,500 for the balloon charge and sentenced him to three-week imprisonment for obstructing the police.

One week of the term will run concurrently with his present term, so it is extended by a fortnight.

Former district councillor "The Bull" Tsang Kin-shing had pleaded guilty to the balloon charge and was fined HK$2,500.

The prosecution said that as soon as the balloon left the ground, it could be counted as flying and was already an aviation violation even though Lee was still holding a thread that was tied to it.