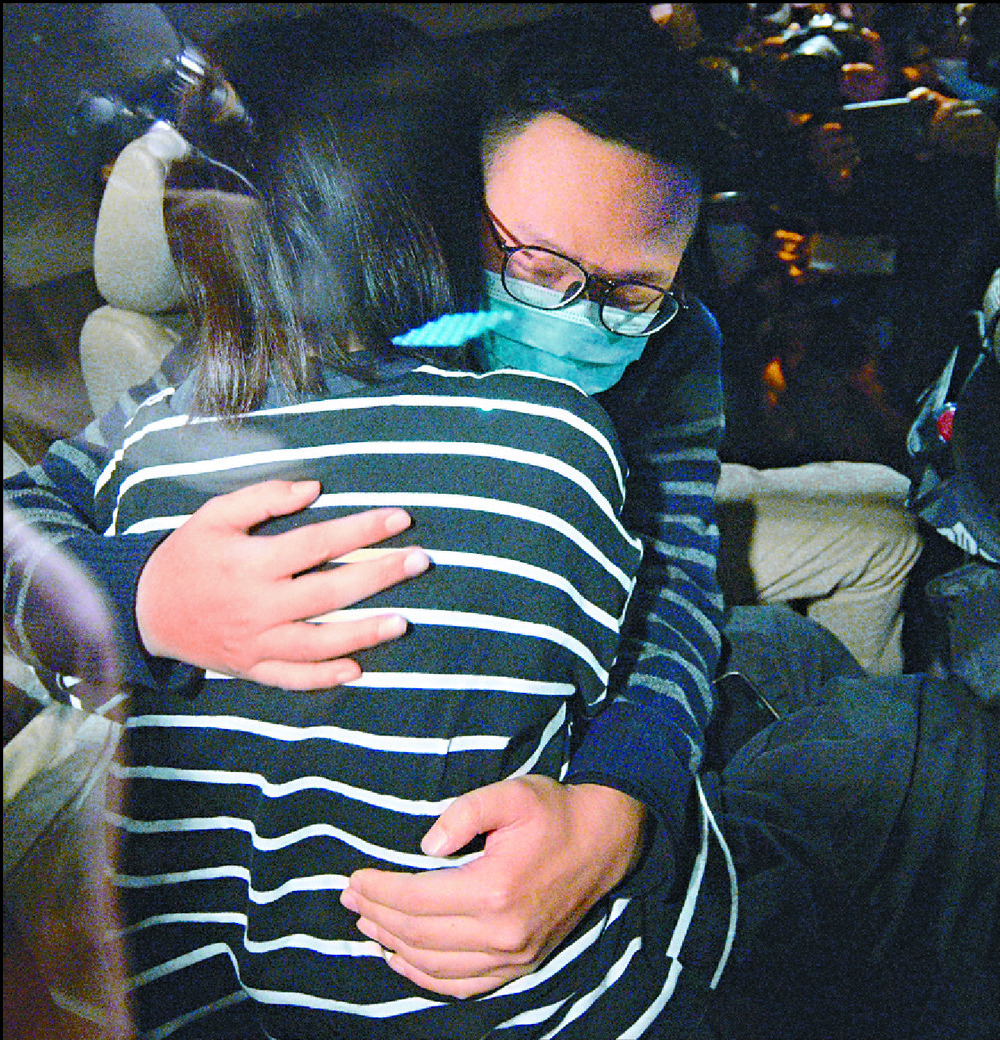 Bail twist as Stand News case hangs in balance
The former acting editor-in-chief of shuttered online news outlet Stand News, Patrick Lam Shiu-tung, was granted bail by a district court judge yesterday to allow the defense to apply for a permanent stay on his sedition trial, after the prosecution handed the court 1,500 pages of previously undisclosed evidence.
Kwok Wai-kin, also a designated national security judge, granted bail for Lam, 34, who has, along with his codefendant, former editor-in-chief Chung Pui-kuen, 53, spent 11 months behind bars after being charged with conspiring to publish seditious materials, an offense that carries up to two years in prison.

The two were charged on December 29, the same day that the outlet shut down.

Kwok granted Lam bail to allow the defense to prepare for its application to suspend proceedings, after 1,500 pages of documents were submitted as evidence.

The six boxes of files, containing 1,500 pages of evidence, were submitted after the police revealed in cross-examination that they did not disclose to the prosecution more than 300 screengrabs of the Stand News website.

Senior counsel Audrey Eu Yuet-mee, for the defense, criticized the coverup as a breach of the prosecutorial code and said three weeks and bail for Lam would be needed for the defense to prepare for the formal application for a stay on the case as it would take time to print and process copies of the evidence.

Lam hugged his wife in an emotional reunion after being granted bail as ex-Stand News employees shouted words of encouragement to their former boss.

Lam was granted HK$50,000 cash bail, with his wife providing another HK$50,000 in sureties, on condition that he does not give media interviews, does not reside at any other address than his home or leave the city.

He was also warned against committing any acts that could reasonably be construed as "constituting a national security offense or organizing or taking part in activities resisting central or local authorities," and ordered to report back to the police every week.

The case was adjourned to December 13 for handling the application for permanent stay. If the court rejects it, proceedings will be continued on December 19.

Chung remains in custody as he did not apply for bail.

The prosecution are alleging that the pair, along with the shuttered news outlet's holding company Best Pencil (Hong Kong), had conspired to publish seditious materials between July 7, 2020, and December 29, 2021, when Stand News was closed down.