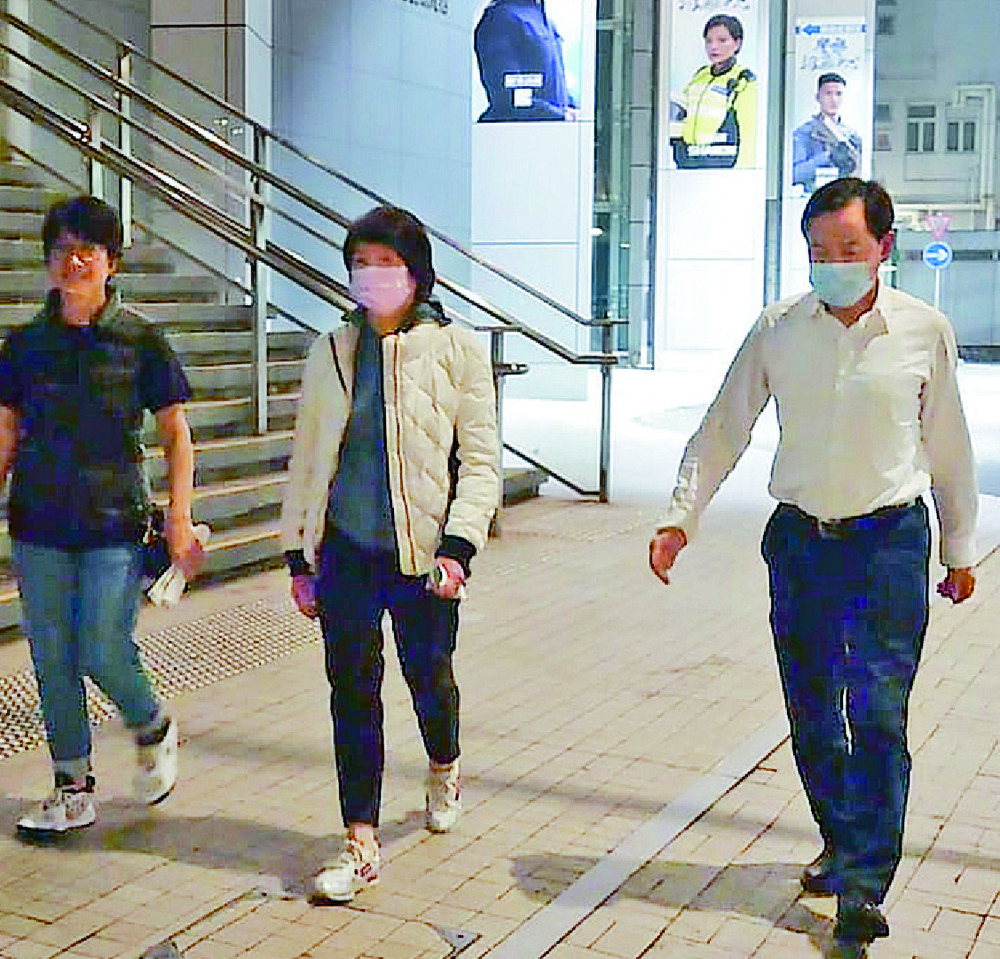 Bail for duo charged in connection with Tang case
The younger sister and lawyer of former labor union leader Elizabeth Tang Yin-ngor were released on bail yesterday following their arrests on Saturday on suspicion of "perverting the court of justice" for allegedly removing items related to Tang's national security case.
Tang's younger sister, Marilyn Tang Yin-lee, 63, was a member of the now disbanded Hong Kong Confederation of Trade Unions founded by Elizabeth Tang and jailed pro-democracy leader Lee Cheuk-yan, Elizabeth Tang's husband, in 1990.

Elizabeth Tang's lawyer Frederick Ho Chun-ki, 65, is the younger brother of ex-lawmaker Albert Ho Chun-yan - an ex-leader of the defunct Hong Kong Alliance in Support of Patriotic Democratic Movements of China.

Since arrested on Saturday, Marilyn Tang and Frederick Ho had been detained at police headquarters in Wan Chai until early yesterday.

Police said that before officers searched a premise with a court warrant, the two "were suspected of taking away exhibits related to a 'collusion with a foreign country or with external elements to endanger national security' case in an attempt to obstruct Police's investigation."

The items involved were understood to be mobile phones, laptops and documents in Elizabeth Tang's residential flat in Mei Foo Sun Chuen.

It is understood that Marilyn Tang and Frederick Ho were released on bail at HK$50,000 each. Both are required to report to the police mid-April.

Marilyn Tang left the police headquarters at about 1.15am yesterday in the company of Elizabeth Tang, who had earlier been released on a HK$200,000 bail.

On Thursday, national security police arrested Elizabeth Tang for collusion with foreign forces after she visited her husband in Stanley Prison.

Police then took the 65-year-old former HKCTU chief executive to a Mei Foo Sun Chuen flat at 4pm. When they left the building around 6.30pm, Elizabeth Tang was handcuffed.

Elizabeth Tang said after her bail on Saturday that she was "puzzled" by the arrest as "my works had always been related to labor rights and labor unions."

"I don't understand why [I am accused of] breaking the law and endangering national security," she said.

Elizabeth Tang's passport, mobile phone and bank cards are kept by the police and she is required to report to police this Friday.