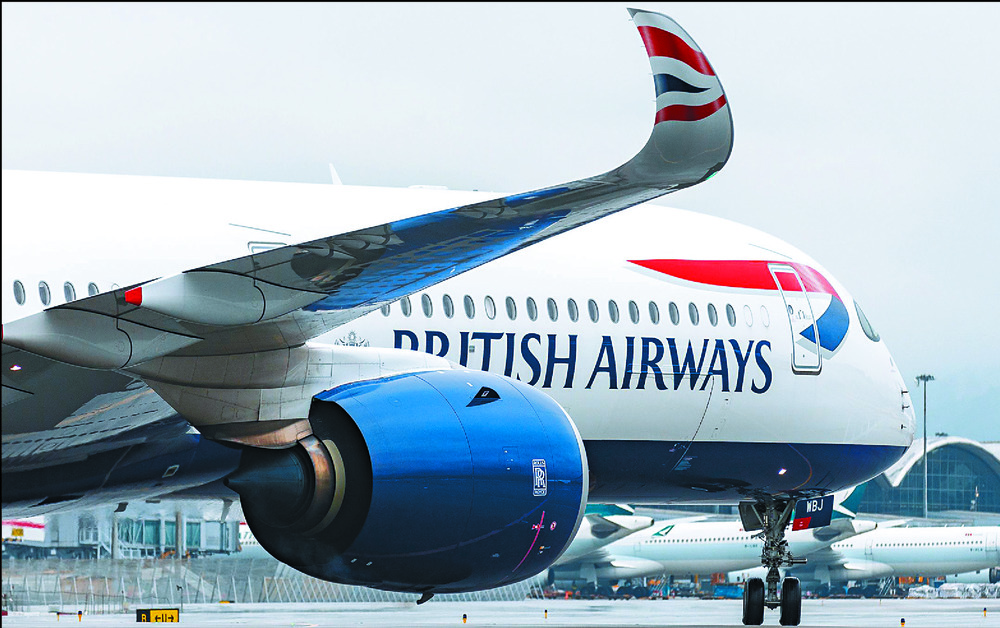 BA comes knocking with long-haul suites
Business-class passengers on British Airways flights between Hong Kong and London will get a "private bedroom" for their 14-hour long-haul journey.
BA's first A350-1000 aircraft, fitted with its latest business-class seats in Club Suite, touched down for the first time in Hong Kong yesterday.

That comes as the carrier doubles its flights on the route to 14 a week, with the new ones operating on the state-of-the-art Airbus, on flights BA31 and BA32.

The cabin features 56 adjustable fully flat bed seats, each measuring 79 inches long, with direct-aisle access and a suite door for greater privacy, with 40 percent more storage space. Cabin customers will also enjoy a pillow and quilt from The White Company and an amenity kit, as well as a vanity unit and mirror.

Suites are also equipped with high-speed WiFi and PC power ports, with 18.5-inch in-flight entertainment screens offering the latest movies and music.

Club Suite is available on all A350s and the Boeing 787-10, and will continue to be rolled out across the rest of the airline's Heathrow long-haul fleet.

"We're proud to be the only airline offering a business cabin suite with a privacy door on a direct service between Hong Kong and London," said Noella Ferns, head of sales for Asia Pacific.

"Customers traveling from Hong Kong love traveling to the United Kingdom and Europe and it's fantastic that international travelers will be able to visit this vibrant city once again. With these additional flights, we'll be offering a convenient choice of double daily services between the two financial hubs," Ferns added.

The airline began doubling flights on Sunday in time for Easter, with BA28 and BA32 departing Hong Kong at 11.20 pm and 11.10 pm, and arriving at Heathrow in London at 6.50 am and 6.40 am.

The flight duration is about 14 hours and 30 minutes - a little over two hours longer than its usual route to avoid Russian and Ukrainian airspace.

BA27 and BA31 departs Heathrow at 8.55 pm and 6 pm and arrives Hong Kong at 4.35 pm and 1.40 pm. The A350-1000 aircraft is scheduled to operate on the Hong Kong route until October 28 exclusively.