Town planners and an advocacy group agree amendments can prevent abuses but warned against sweeping changes that could cut people's right to object to projects.
A set of laws related to town planning, reclamation and roadworks will be amended to speed up land and housing supply and do away with "unreasonable" arrangements, while reducing avenues for the public to raise objections, Hong Kong development officials have revealed.

Town planners and an advocacy group agreed the legal amendments could prevent abuses, but warned against sweeping changes that would reduce people's right to object to projects that affect them.

The planned law changes were part of a package announced by Chief Executive Carrie Lam Cheng Yuet-ngor in her policy address
on Wednesday to boost land supply.

She said the move would help to cut red tape and speed up a basket of projects, notably a new Northern Metropolis in an area near the border with mainland China, and a scheme to create massive artificial islands to the west of Hong Kong Island.

Elaborating on the measures on Friday, Permanent Secretary for Development Bernadette Linn Hon-ho spoke of the four directions of the legal amendments, which cover reclamation, roadworks, town planning and environmental assessment, including removing some "obsolete or controversial" arrangements.

"At present, anyone can apply to [the Town Planning Board to] change the land use of private lots owned by others," she told a press briefing. "Could this spark unnecessary disputes and delays?"

Another direction is to compress the process of making a zoning plan for a development site, which can take as long as 17 months.

The current process starts with the publication of a draft plan, with the public given two months to submit views, which are then publicised for another three weeks for others to comment on. This is followed by a hearing on the submissions, plan amendments, and another hearing if necessary.

The 17-month process would be cut by half, Linn said.

Simplifying procedures for dealing with public objections is another direction. Currently, for example, if residents oppose the building of a public-housing project in their neighbourhood, they can hand in the same submission to the Town Planning Board, to transport officials if a new road is involved, and to land officials if a private site is to be resumed.

In future, complaints would be dealt with by only one of the avenues to avoid double-handling, Linn said.

Lastly, different procedures for a project, such as land clearance, compensation and technical studies, would be done in parallel rather than in sequence.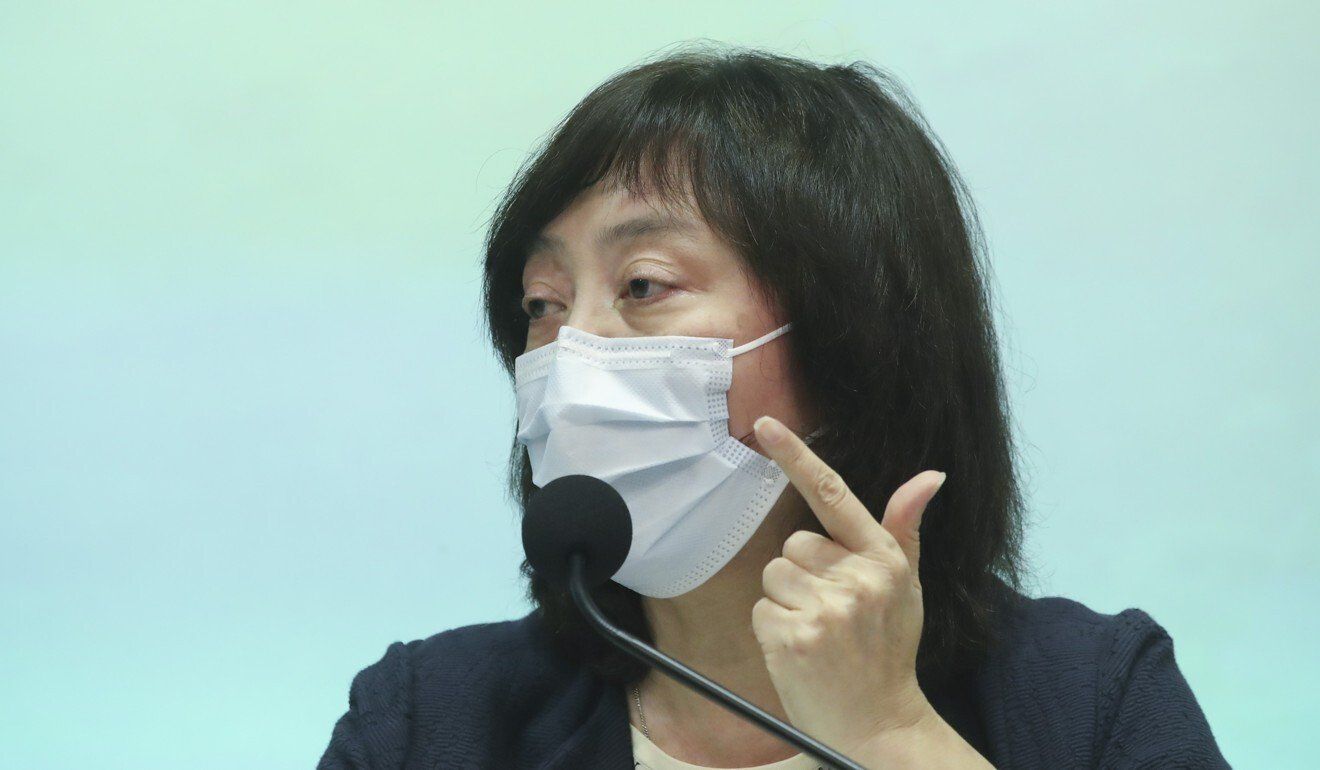 Bernadette Linn.

Detailed proposals on the legislation would be released next year.

Paul Zimmermann, a district councillor and founder of Designing Hong Kong, an urban design advocacy group, said he would wait to see the amendments in detail.

"I have no problem with officials looking for efficiency, but they have to be careful with the amendments to avoid the unintended consequence of people losing their right to object to something that genuinely affects them," he said.

The Southern district councillor said Pok Fu Lam residents recently raised objections over a public-housing project to both Town Planning Board and highway officials, but the complaints were not the same. The complaint to the latter involved calling for a flyover rather than a flat road junction which would worsen traffic.

Dr Lawrence Poon Wing-cheung, a Town Planning Board member, agreed the town planning process could be compressed, but he had reservations about banning non-owners from seeking to change the land use of sites of others.

"I don't think there should be an outright ban. Officials should consider allowing stakeholders, such as those who could benefit from a change of land use, to apply too," he said.

Also at the briefing, Secretary for Transport and Housing Frank Chan Fan gave more details on a proposed rail link connecting Hung Shui Kiu in Yuen Long to Qianhai in Shenzhen, another project unveiled in Lam's policy address.

Chan said a study group had been set up with Shenzhen officials and would look at routes and detailed planning next year after studying strategic values.

"Since this is a cross-boundary transport facility, we need to negotiate with the Shenzhen side about the timetable … The construction cost will depend on the chosen routes and the planning," he said.

Meanwhile, in separate statements, the State Council's Hong Kong and Macau Affairs Office (HKMAO) and Beijing's liaison office in the city said the policy address was well-received locally as Lam had focused on the "one country, two systems" principle and national security, and made long-term plans.

But the HKMAO's spokesman also urged various sectors to support Lam by "putting forward more constructive proposals". The liaison office's spokesman expected that during the execution of the proposals in the policy address, authorities would "make better responses" to public concerns.