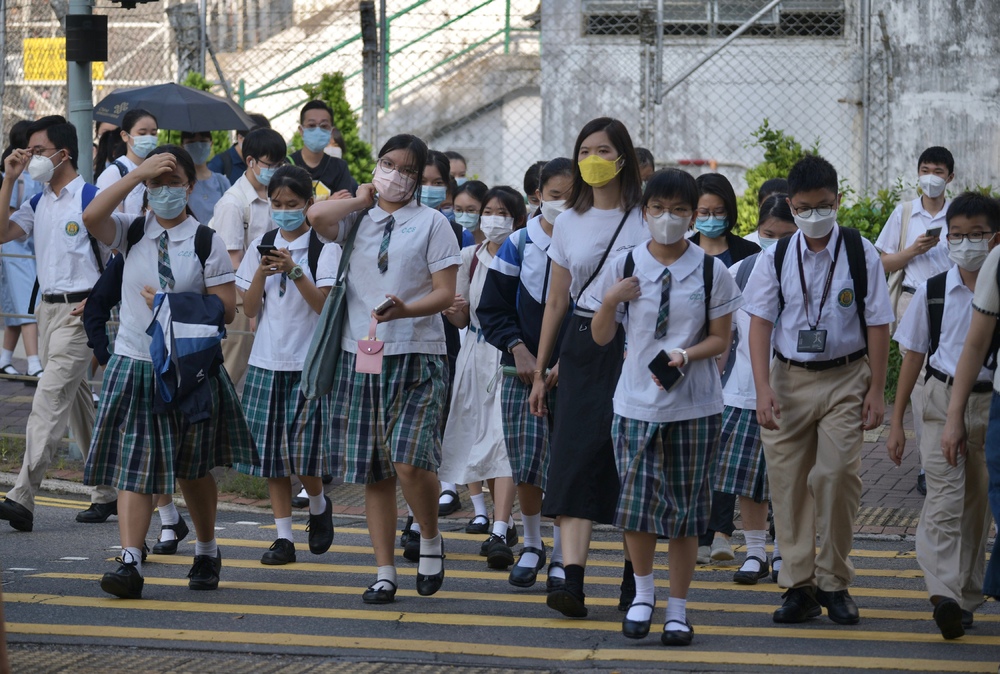 Ax poised to fall on 46 secondary one classes
Forty-four government secondary schools have to cut a total of 46 secondary one classes to get back in step with a continuing decline in the student population.
That news came with the release of the secondary school profiles for the next school year yesterday, ahead of the discretionary places enrolment period for primary six students between January 3 and 17.

The profiles cover basic information on more than 400 secondary schools, including teaching staff information, class structures, school facilities, curriculum frameworks, student support as well as learning and teaching plans, as of September.

Schools in Sha Tin were the most vulnerable, with 11 classes cut, while Yuen Long will have six fewer classes.

A total of 19 will only have two secondary one classes, including Shau Kei Wan East Government Secondary School, which will move to Kwun Tong in four years' time.

Caritas Chai Wan Marden Foundation Secondary School is one of two schools that will not accept new students next year and will end operations from September 2026.

The other, Lung Cheung Government Secondary School in Wong Tai Sin, has merged with Kowloon Technical School and will end operations from September 2024.

But 10 schools will have one extra class next year.

For Chu Kwok-keung, who represents the eduction sector in the Legislative Council, "if secondary schools only offer one class, this means they will have fewer resources and even be at risk of closure, which is quite unfair to these schools." 

He said the reasons contributing to the declining student population included the emigration wave, the aging population in some districts, and fewer cross-border students due to the quarantine measures.

He suggested the introduction of smallclass teaching in secondary schools.

The chairman of the Hong Kong Association of the Heads of Secondary Schools, Lin Chun-pong, said the secondary one shrinkage was a "return to normal."

"If some districts have more students this year, the authority may ask schools to open more classes for a year to satisfy the need for places in the district."

He said the number of classes should not be the sole consideration of parents when choosing secondary schools for their kids.

But he added that the student population will further decline in the next two years and suggested the government reduce class sizes.