Survey shows average rent per square foot for such units on Hong Kong Island is most expensive at HK$52.60, with an extreme case hitting HK$91.70.
The average monthly rent per square foot for subdivided flats in Hong Kong is "shockingly" higher than that for private housing across the city, a survey has found.

The survey, released on Saturday, was conducted by Chinese University researchers and concern group Grassroots Housing Rights, which also urged the government to consider setting an initial rent guideline for all subdivided flats in addition to previously proposed control measures.

The university's Institute of Future Cities collected data on rent between August and September from around 1,500 residents living in subdivided flats, and found these units had an average size of only 121 sq ft with a monthly rent of HK$5,000 (US$642).

According to the institute, the average rent per square foot for subdivided units on Hong Kong Island is the most expensive at HK$52.60, followed by HK$44 for flats in the New Territories and HK$41.30 for Kowloon properties.

The most extreme case involved a flat on Hong Kong Island that charged HK$91.70 per square foot, even though the unit had no independent bedroom, toilet or kitchen.

That is compared with the highest average rent per square foot for private flats – about HK$40.70 on Hong Kong Island, HK$36.80 in Kowloon and HK$28.50 in the New Territories, based on official figures from the Rating and Valuation Department in July.

"The picture is rather shocking, I have to say," said Professor Ng Mee-kam, associate director of the institute. "You can imagine that those [private] flats are in a much better condition compared to the subdivided units."

Subdivided flats, home to some of Hong Kong's poorest people, are mostly found in old tenement buildings that are poorly maintained, with tenants often having to share the kitchen and toilet. There are more than 100,000 such units across the city, housing about 226,000 people.

Finance minister Paul Chan Mo-po said in July that authorities would "drastically" increase land supply and simplify planning procedures, following remarks by a top Beijing official that Hong Kong should do away with cramped subdivided flats and tiny "cage homes" by 2049.

The government had earlier proposed rent control regulations for subdivided flats, including tying rent increases to a market index and capping rises at 10 per cent, and mandating a contract between landlords and tenants. Officials hope to have the bill passed next month.

The latest survey also found most of the buildings with subdivided units lacked basic facilities such as lifts (64 per cent), sufficient lighting (64 per cent) and even fire alarm systems (78 per cent).

"These units are very expensive in terms of their rent per square foot, but the facilities in the buildings are actually rather appalling," Ng said. "[Tenants] living in units without a contract usually also see an annual increase in their rent."

Ng said that any significant rent increases by landlords before the implementation of the control measures should be curbed.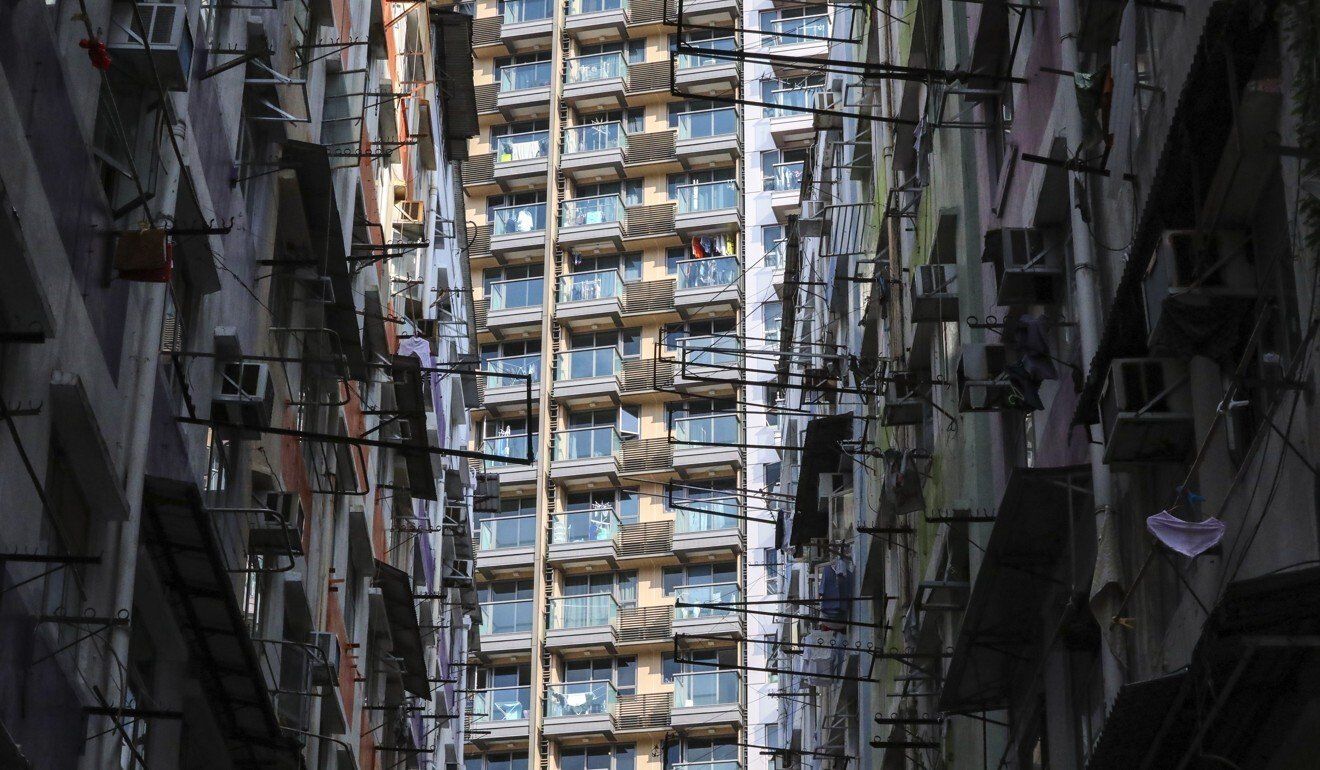 The survey also shows that most of the buildings with subdivided flats lack basic facilities such as lifts and sufficient lighting.

Eighty-year-old retiree Mary Ng, who lives with her son in a 140 sq ft subdivided flat in Shau Kei Wan on Hong Kong Island, said the monthly rent was about HK$5,000, which they only managed to pay with the help of government subsidies.

According to her, the building where her third-floor flat is located is more than 60 years old and lacks basic safety equipment, security guards and lifts.

"There is no room at all, with the kitchen and toilet in the same space," she said. "But I do not have much choice to move elsewhere."