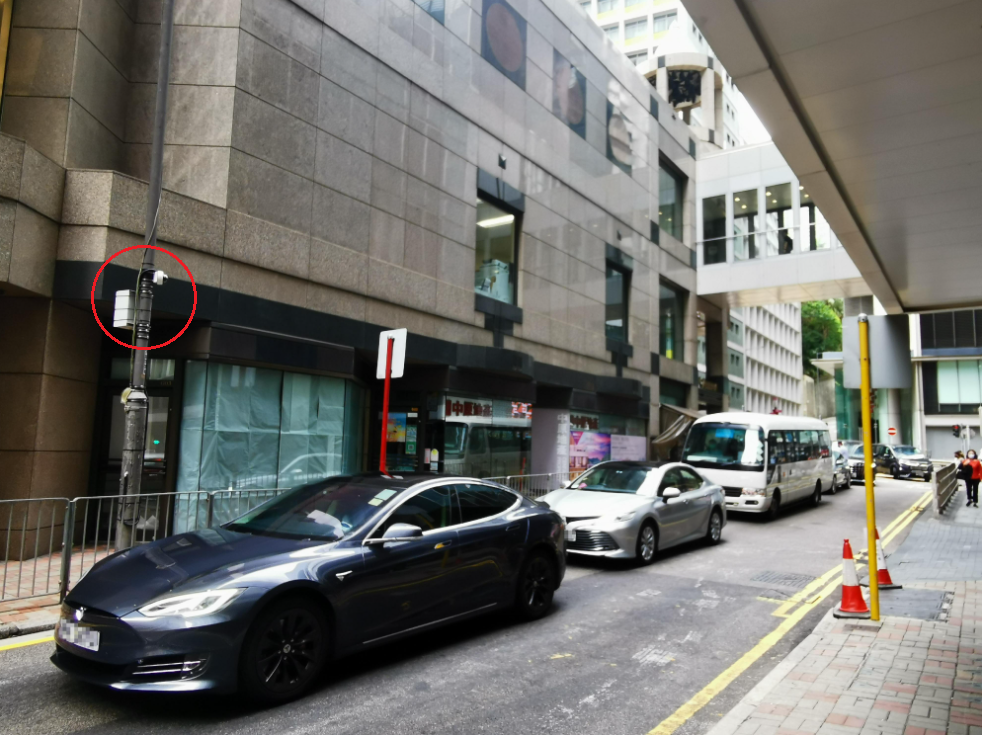 Automatic traffic enforcement cameras to be piloted in Central, Kwun Tong
The Transport Department announced on Wednesday to conduct testing of an automatic traffic enforcement system at two road sections in Queen's Road Central in Central and Hoi Yuen Road in Kwun Tong, in collaboration with the police force.
The system comprises CCTV cameras and associated equipment to be installed on suitable lamp posts at the road sections concerned for surveillance of traffic, according to the Department, adding the sections included no-stopping restriction (NSR) at any time and NSR by time periods or vehicle types, box junctions, and yellow striped light crossing.

"Illegal parking of vehicles in these areas has created traffic bottlenecks and triggered traffic congestion," said officers, claiming the government hoped to strengthen the deterrent effect on illegal drivers and reduce road congestion by carrying out automatic traffic enforcement.

The system has been entirely installed at the two locations with NSR, including Queen's Road Central near Pedder Street and Queen's Road Central near Ice House Street, and will be installed in Hoi Yuen Road near its roundabout to Kwun Tong Road, which is scheduled to be finished by October.

Officers mentioned the automatic system has no facial recognition function and will only identify license plate numbers. If no offenses are identified, the video records concerned will be immediately deleted from the on-site equipment. Only video records capturing offenses will be output, and all data collected will be encrypted.

The testing is expected to be completed within six months, during which banners and notices will be placed at appropriate locations to remind drivers that the automatic traffic enforcement system is being tested.