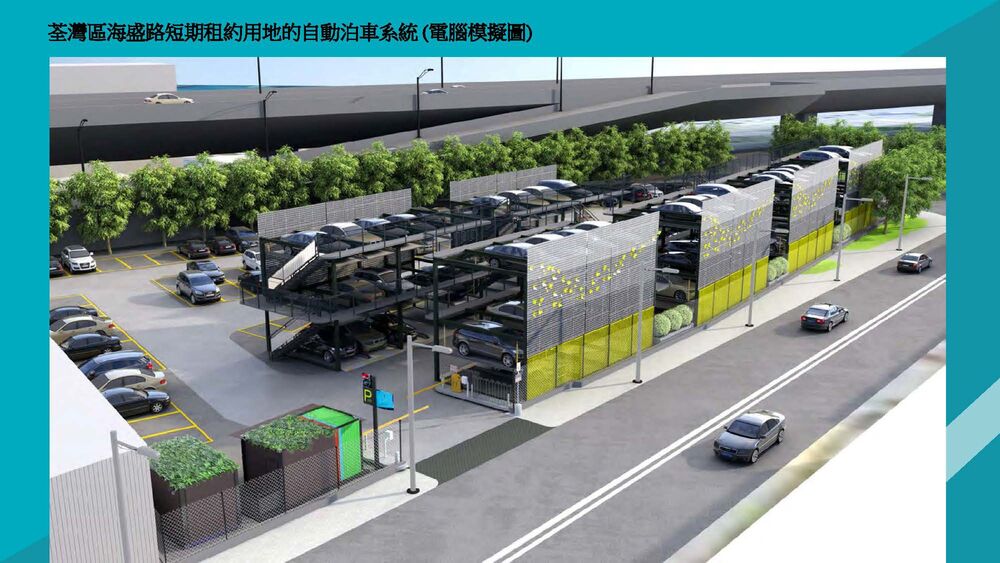 Automated parking system to come later this year
Authorities have selected seven sites to roll out the automated parking system, which can increase the number of parking lots by a minimum of 30 percent, compared to traditional car parks.
Secretary for Transport and Housing Frank Chan Fan said the first automated parking system will be in use in Tsuen Wan later this year.

The minister said the bureau will seek approval from the Town Planning Board on the Sham Shui Po project, which is located at the junction of Yen Chow Street and Tung Chau Street.

"In order to more effectively utilize the space for more parking spots, the Transport Department is looking into the possibilities of other suitable sites," Chan wrote on his blog.

He noted that the Airport Authority also plans to build an automated car park in phases at the Hong Kong Port of Hong Kong-Zhuhai-Macao Bridge, which can provide around 6,000 parking spaces in the long run.

The first phase is set to be completed by 2024.

Meanwhile, Chan also said citizens can use the government's "HKeMobility" app and Data.Gov.HK portal to search for vacant parking spots and real-time information of public transportation.

The two portals provide information of bus routes offered by New World First Bus, Citybus, New Lantao Bus Company, Kowloon Motor Bus and Long Win Bus Company, as well as information of trams and MTR.

"For minibuses, passengers can use the "HKeMobility" app to know the estimated arrival time of 165 routes," he said, adding that he hoped the service could cover all minibus routes by 2022.