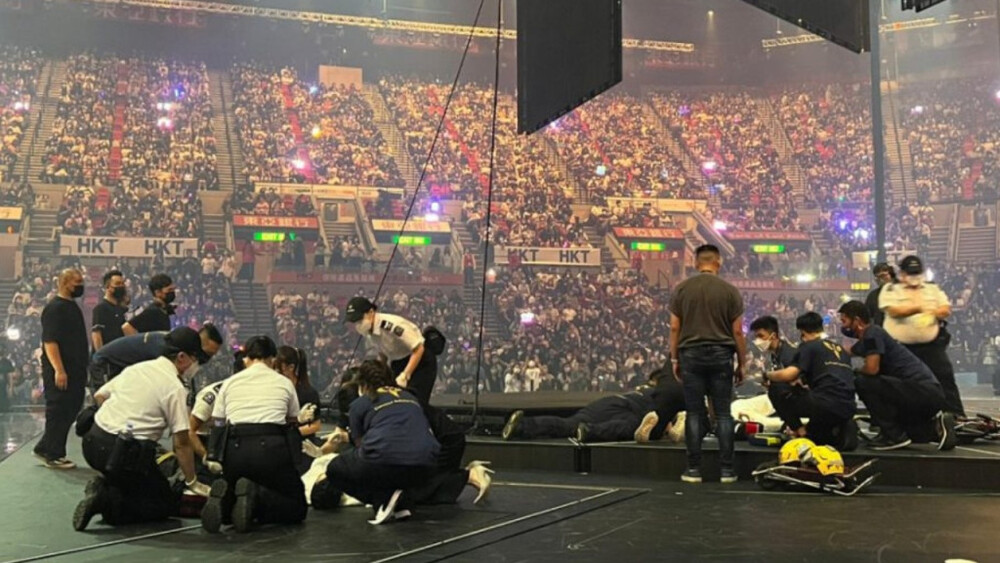 Authorities to release investigation results of Mirror concert incident on Fri
Mirror's concert incident could be a criminal case as authorities are all set to release their investigation results tomorrow (Fri) after more than three months, according to sources.
The incident on July 28 saw a gigantic TV screen fell during the concert and landed onto two dancers – Mo Lee Kai-yin and Chang Tsz-fung. Lee, who sustained a severe neck injury, is still staying at hospital's department of neurosurgery.

Sources said the investigation results will be released on Friday the soonest by representatives from police and the cross-department task force led by Lee Tsz-chun, assistant director of the Leisure and Cultural Services Department (LCSD).

It was understood that police and the task force had sought legal advice from the Department of Justice and believed the incident involved human negligence, meaning this could be a criminal case.

Earlier, the organizers of the concerts – Music Nation Group and MakerVille – released a statement that they had hired an independent third-party expert to look into the incident.

They said they would roll out more details to the public without affecting judicial procedures after the official investigation results are announced.

Apart from LCSD's task force, the Labor Department initiated an investigation according to Cap 509 Occupational Safety and Health Ordinance, so did police's West Kowloon crime squad.