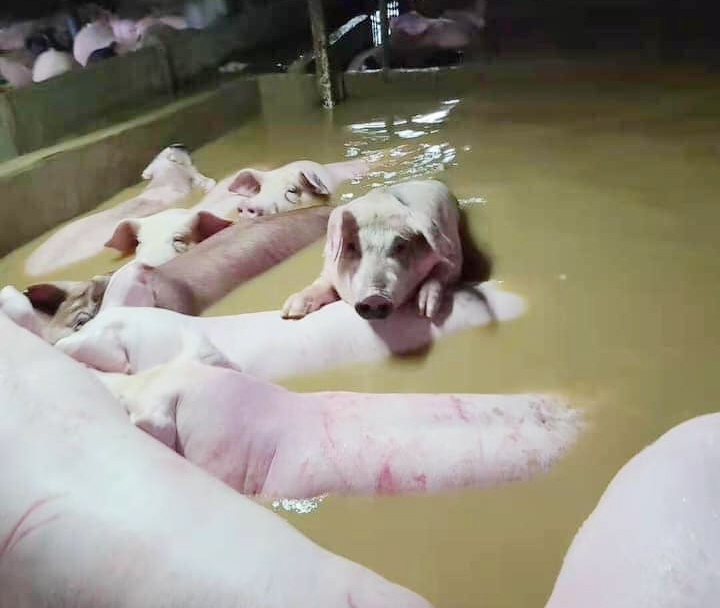 Authorities to probe illegal warehouse which led to floods at pig farm
Development Bureau said it will look into illegal use of government land at Ta Kwu Ling village, which could have caused floodng of a pig farm there.
The pig farm has been flooded four times this month, drowning dozens of pigs.

Lawmaker Gary Chan Hak-kan said a large part of North District was flooded recently amid heavy rains. Water level nearly reached the top of cars, and drivers nearly drowned.

He said the pig farm in question was not flooded even during the onslaught of super typhoons Mangkhut and Hato earlier. But the farm was flooded four times this month, which he pointed to man made factors, not natural disaster.

Unauthorized development of a warehouse on the site blocked the drainage channel, and that leads to rainwater flooding the farm, he said.

Under Secretary for Development Liu Chun-san said that the more frequent flooding in north district has to do with the complicated land ownership, which affect the management of drainage systems.

He said both the government and private owners have to carry out their respective responsibilities.

The government will consider villagers' request to carry out minor works to improve drainage at Shenzhen River and Beas River, he said.