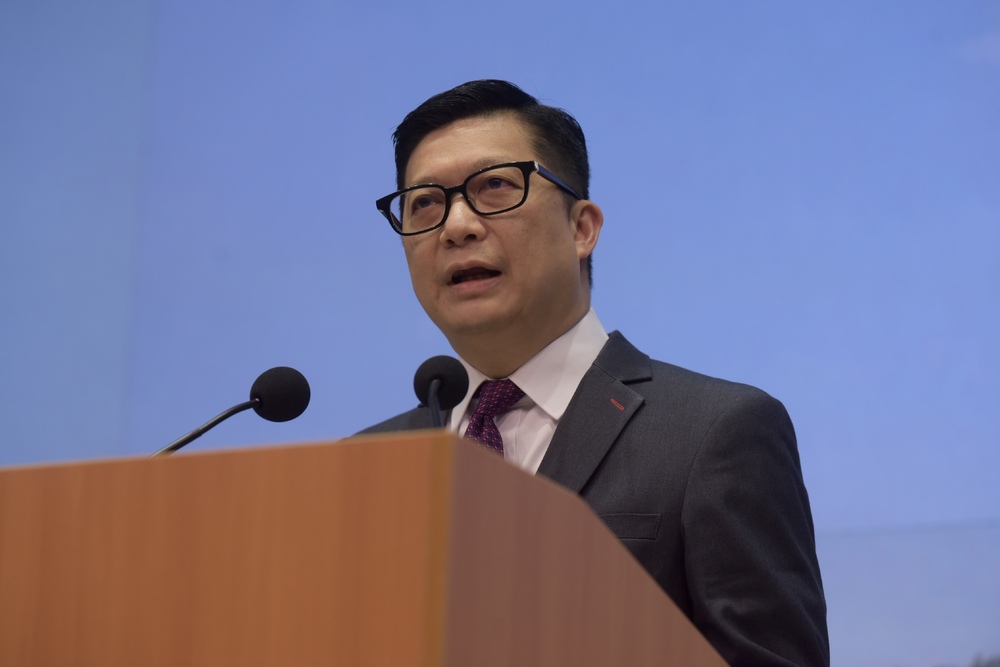 Authorities to probe 612 Humanitarian Fund
Without explicitly naming the 612 Humanitarian Relief Fund, Secretary for Security Chris Tang Ping-keung said authorities are investigating a fund raising organization.
Tang spoke to the media this afternoon and said an organization that raises funds for those arrested for being involved in the "black terror" and may be those who breach the national security law, announced its disbandment last week.

But right before the organization was disbanded, it called on people to donate a large amount of money, he said, showing doubts that the group wants to "make another score" before the disbandment.

He only said it is a weird for an organization to raise a large sum of money before announcing its disbandment, when asked by reporters whether authorities have relevant evidence. He believed citizens will have their own judgment.

Last Wednesday, the 612 Humanitarian Relief Fund announced to cease all operations. Founded on June 15, 2019, it had raised over HK$259 million as of July 31 this year.

Tang didn't explicitly name the fund, saying any relevant organization knows best about its situation. He told these organization to expect a formal investigation and arrests if there is enough evidence.