Security chief Chris Tang vows to investigate after pro-establishment lawmakers accuse spiritual movement, considered cult by Beijing, of being pawn of foreign forces, subverting state power.
A top Hong Kong official has pledged to investigate the local chapter of the Falun Gong spiritual movement, which pro-establishment lawmakers on Wednesday accused of breaching the national security law – an allegation a local leader of the group vehemently denied.

Though he said he would take the accusations seriously, Secretary for Security Chris Tang Ping-keung, formerly the city's police commissioner, stopped short of offering a definitive answer as to whether the group – which is banned in mainland China – was legal under the Beijing-imposed legislation.

"National security is a top priority. There have been different accusations concerning whether the Falun Gong has violated the national security law," Tang told lawmakers during a Legislative Council session.

"We will look into it thoroughly, but we will not comment on individual cases now. If there is enough evidence, we will use our power to freeze the funds of illegal organisations."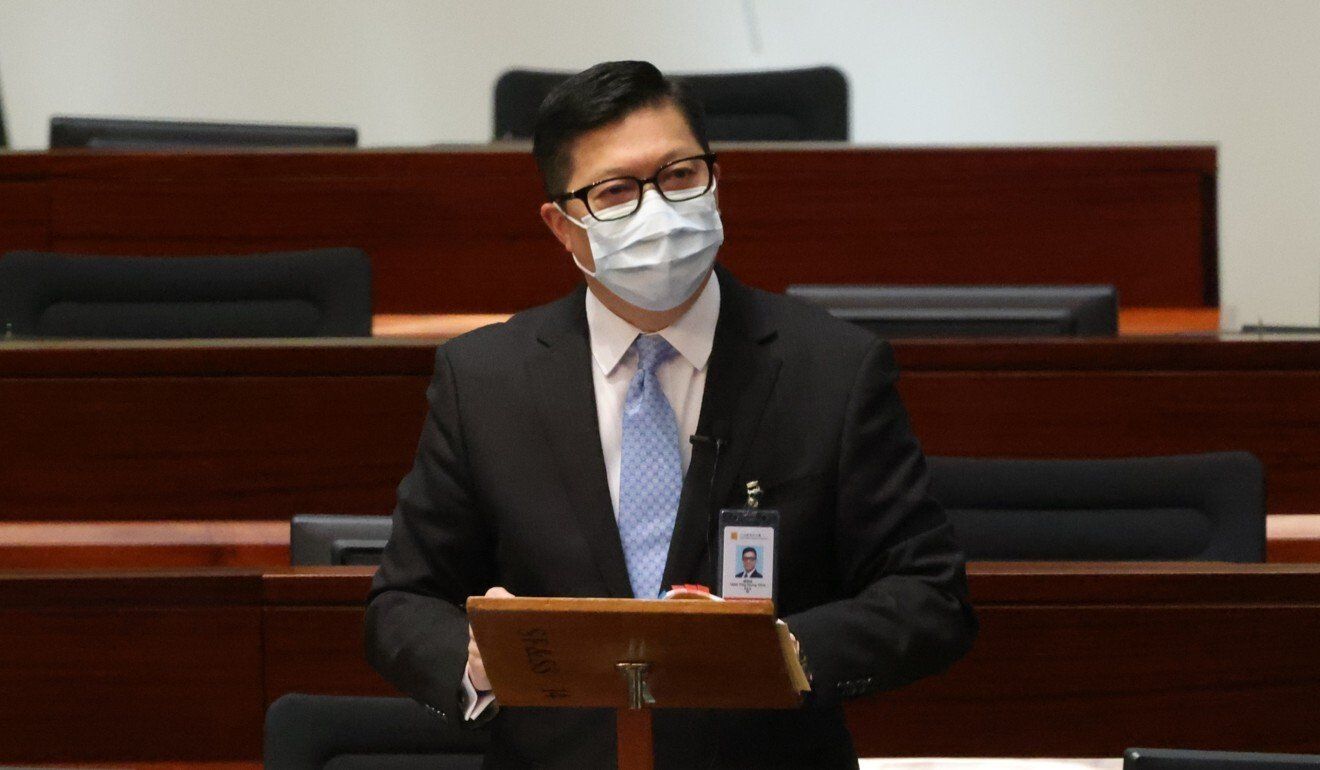 Secretary for Security Chris Tang attends a Legislative Council session on Wednesday.

Tang on Wednesday was asked by lawmaker Elizabeth Quat, of the pro-Beijing Democratic Alliance for the Betterment and Progress of Hong Kong (DAB), to comment on whether the government had considered banning the Falun Gong in the city.

"External forces are making use of 'religious groups' and 'media organisations' and so on as a disguise for extending anti-China forces in the city," Quat said. "The Falun Gong is one of these 'fake organisations' that aims to subvert state power and should be immediately outlawed."

Federation of Trade Unions lawmaker Wong Kwok-kin, also an Executive Council member, urged the government to use the national security law to freeze the Falun Gong's assets, accusing the group of failing to disclose its sources of income.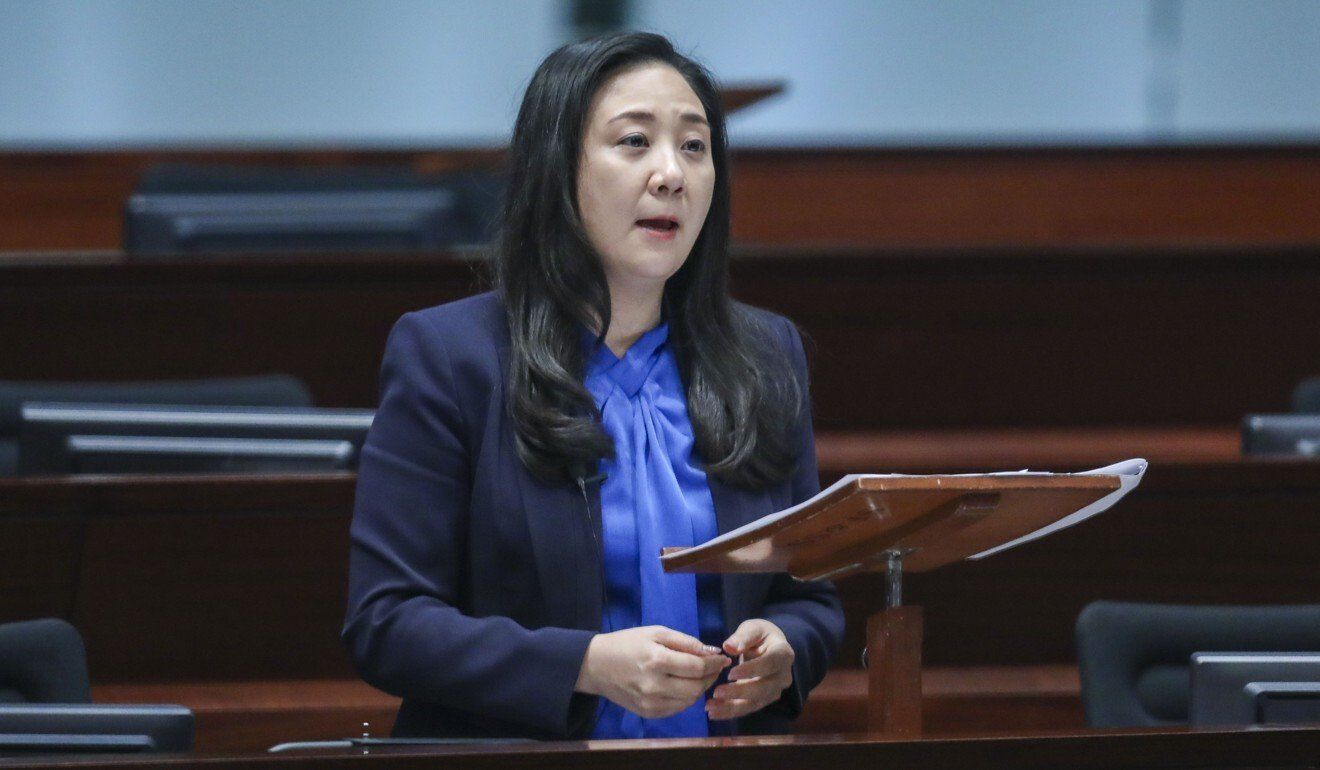 DAB lawmaker Elizabeth Quat has called Falun Gong a 'fake organisation' that should be 'immediately outlawed'.

Tang replied that authorities would act in accordance with the law, and noted that unauthorised Falun Gong publications had been removed from government property more than 3,500 times since 2013.

Holden Chow Ho-ding, another DAB lawmaker, went a step further, asking Tang whether the Falun Gong or unspecified political parties had been involved in a July 1 attack in which a lone assailant stabbed a police officer before killing himself in Causeway Bay.

Fellow DAB member Wong Ting-kwong argued that the attack had shown how easily people could become "lone-wolf terrorists" – a term used by authorities to describe the assailant – under the influence of "radical publications".

In response, Tang said the force would look into whether anyone else was behind the attack.

"Our findings showed that the assailant was the only person in the vicinity during the attack, but we will also look thoroughly into whether he was incited by some parties or people, and whether there are groups that have beautified his acts," Tang replied.

Liang Zhen, president of the Hong Kong Falun Dafa Association, said it was "completely unfair" of politicians to draw associations between her group and the July 1 attack, and called on the government to respect religious freedom in the city.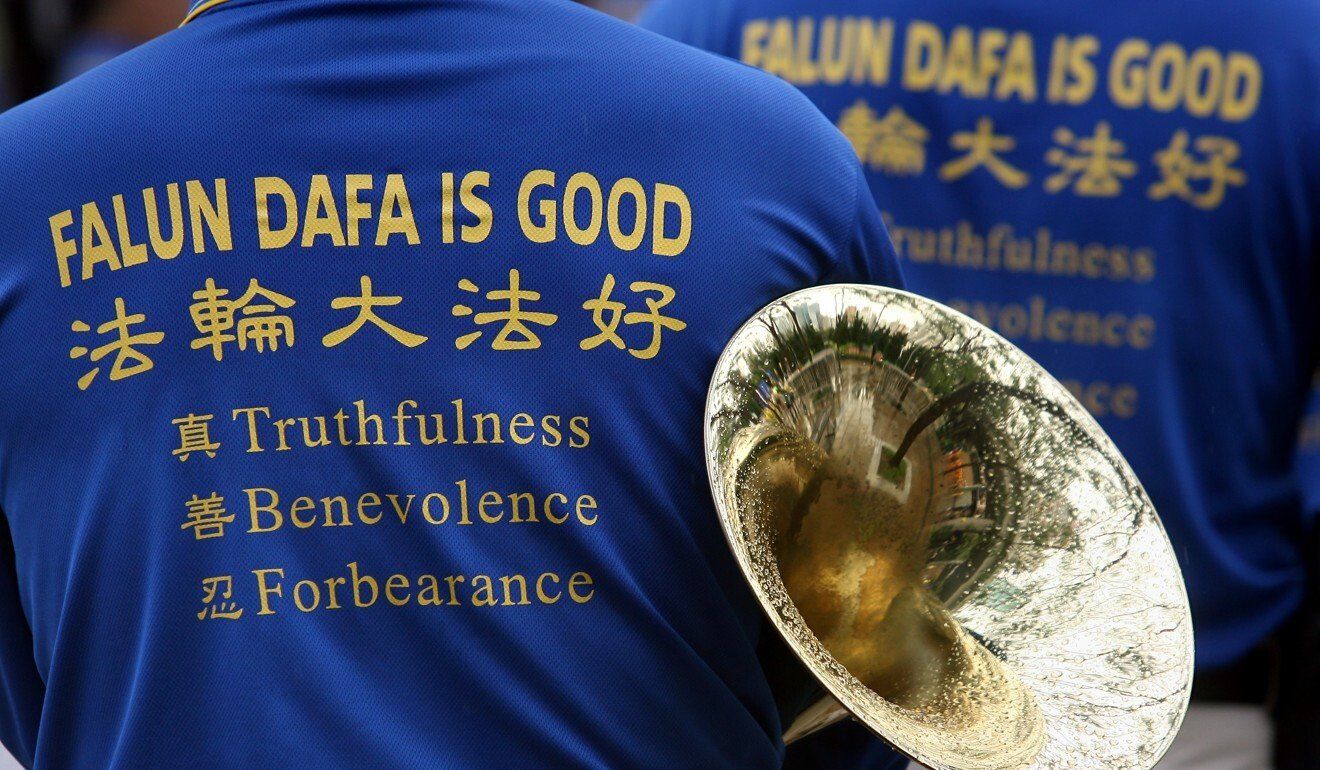 A local leader of the Falun Gong, also known as Falun Dafa, has called lawmakers' attacks on her group 'completely unfair'.

"We are lawful citizens and believers, and we do not hope to see the suppression of our group spread from the mainland to the city," she said, adding that the organisation had stopped all protests and gatherings in accordance with pandemic-related restrictions.

Founded in 1992, the Falun Gong was banned on the mainland in 1999, but its members have been allowed to practise freely in Hong Kong. The group calls for people to renounce the ruling Communist Party, and often sets up street booths in different parts of the city and participates in rallies.

China's Ministry of Foreign Affairs has described the Falun Gong as a cult, saying it was banned by the government in accordance with the law.