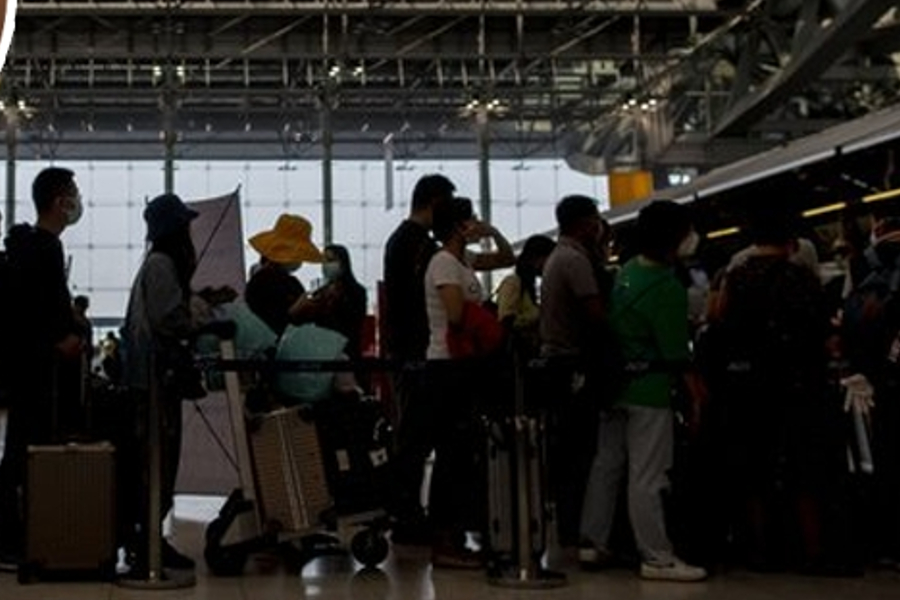 Authorities promise to act on reports of missing HK citizens lured to Southeast Asia
A rise in reports of Hong Kong citizens lured to Myanmar, Thailand, and Cambodia for forced labor has not escaped the attention of the authorities, and the cases have been referred to the Organized Crime and Triad Bureau for follow-up.
The Security Bureau said on Thursday that it has set up a dedicated task force to coordinate follow-up action by the relevant law enforcement agencies to provide assistance seekers with all possible help. Members of the Task Force include representatives from the Bureau, the Immigration Department and the Police Force.

Since January this year, the relevant law enforcement agencies have received requests for assistance in relation to 20 Hong Kong people in total. Among them, 12 are confirmed to be safe and 10 of those people have returned to Hong Kong.

The police revealed that scammers used various methods to attract Hong Kong citizens to Southeast Asia. One victim was tricked by an online lover he had met, who convinced him to meet her in Thailand. Offers of employment attracted a few others.

The force also revealed that most victims would be able to communicate with their families when arriving in Thailand before suddenly losing contact.

Yu Tak Po, a former district councilor, revealed that he had received calls for help from a victim's family and had notified the police. He stated that these victims often needed to pay ransoms or aid their captors with work.

Yu hoped that the Security Bureau would contact family members of the missing as soon as possible and believed that the police should step up their investigation.

The Office of the Commissioner of the Ministry of Foreign Affairs in Hong Kong has also stated that it will maintain close communication with the Immigration Department, the Center for Consular Protection and Services of the Ministry of Foreign Affairs, and the embassies of relevant countries to search for the whereabouts of missing citizens actively.

As the rising trend of mainland Chinese, Hong Kong, and Taiwanese citizens being lured to Southeast Asian countries to perform forced labor, the authorities reiterate the importance of being wary of job-seeking scams.

In addition, citizens are advised to be vigilant, to avoid traveling to areas such as northern Myanmar, and to distance themselves from possible scams.