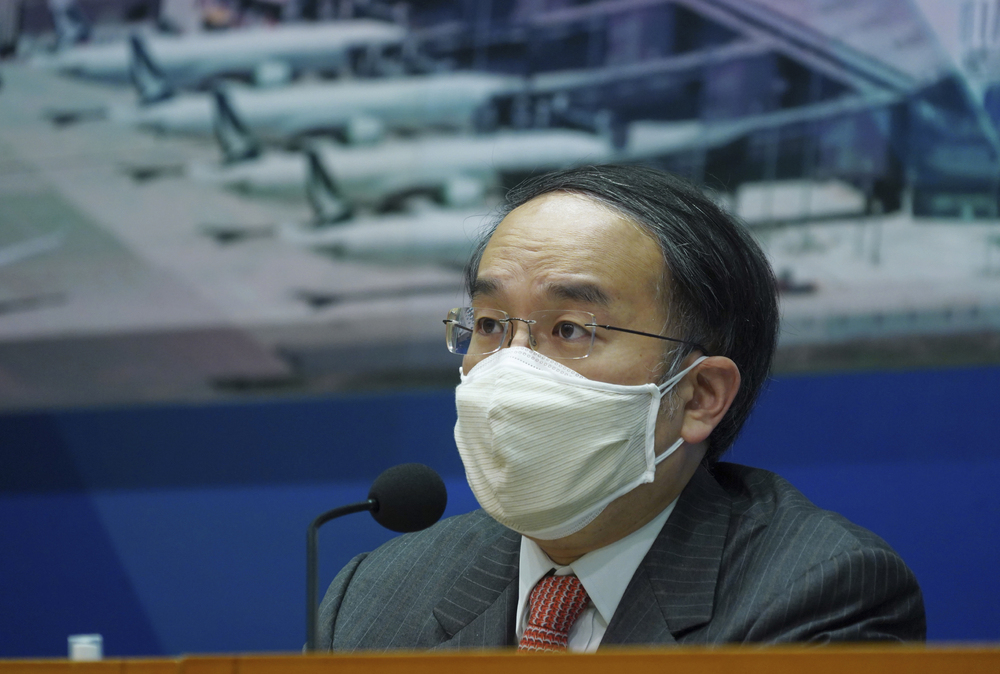 Authorities mulling to tighten crowdfunding platforms against terrorism: treasurer
Authorities are mulling to regulate crowdfunding platforms in Hong Kong to guard against illegal sourcing of funds for anti-national security, terrorist and money laundering activities, Secretary for Financial Affairs and Treasury Christopher Hui Ching-yu said.
In his blog on Thursday, Hui said authorities would like to ban individuals or organizations from gathering funds for activities to jeopardize national security and cut the local capital chains for lawbreakers on self-exile.

He said crowdfunding comes in four common types, including donations for charitable or even political purposes, and in exchange for produces or services.

The other two types are equity crowdfunding where investors provide capital for a project or business in exchange for income deriving from shares, as well as peer-to-peer lending in which online platforms match lenders and borrowers and link them up for guarantee-free loans.

Hui said some of the crowdfunding activities, such as the equity type, is partly regulated existing laws including the Securities and Futures Ordinance and the Companies (Winding Up and Miscellaneous Provisions) Ordinance.

"But Hong Kong is still lacking a set of law designated for crowdfunding regulations, in particular those in terms of donations and charitable purposes," she said.

Hui said without regulations, crowdfunders may lose their capital of crowdfunding platforms fold suddenly.

For equity and reward types, investors may be cheated if crowdfunders offer false or partial information about their projects and usage of the capital, he added.

"Sums gathered in crowdfunding may also be used to plan or support illegal activities such as terrorism and anti-national security plots," Hui said.

He said authorities are mulling regulations in several aspects, including introducing a licensing system for platforms operating in Hong Kong and to require them to vet crowdfunding projects on their sites.

"Do crowdfunders need to register or obtain approval before raising funds, so they must present clear, accurate and fair information to investors?" he asked.

He said authorities are also considering to establish a reporting mechanism on suspicious transactions that may involve illegal activities.

But he said authorities have to lay down wide range of details from the coverage of crowdfunding activities, whether to set a cap for funding amount to who to take up law enforcement duties, adding he hoped a public consultation can commerce this year.