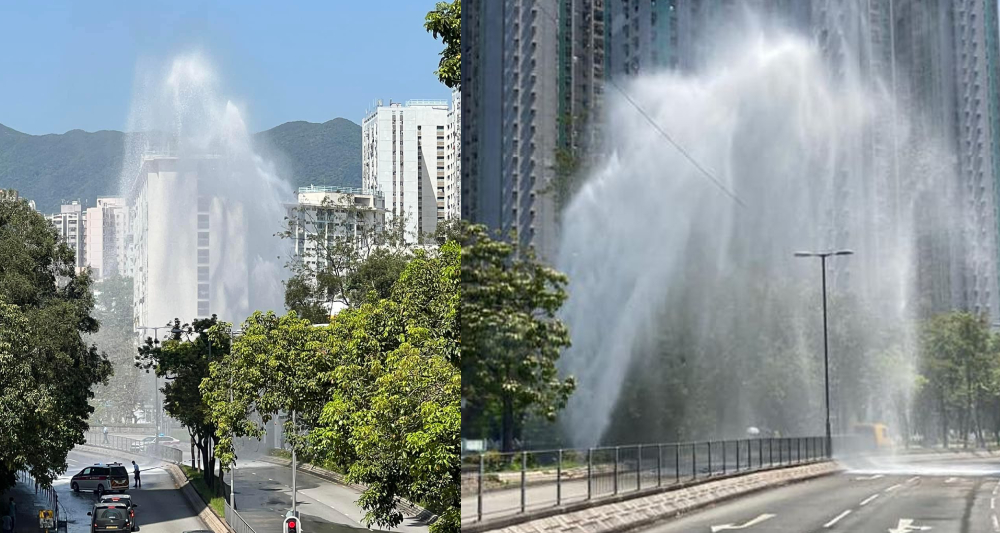 Audit watchdog urges stepped-up efforts to fix saltwater leaks and bursts
The Water Supplies Department should take measures to make sure leaky saltwater mains, and those that have burst, are fixed as soon as possible, the city's audit watchdog has suggested.
The latest report released by the Audit Commission on Wednesday noted that a total of 6,193 saltwater main leaks were reported in the territory between January 2018 and March last year.

The commission said some cases took the department up to 49 days to close the valve after receiving reports of the leakage, while some instances saw water disruption lasted for up to seven days.

Separately, the report noted that of the 44 hot spots of saltwater main bursts identified by the department for improvement works, 14 of them were still in progress as of April last year.

"The works for 13 of the 14 hot spots had not been completed for more than 2 years and up to 6.5 years after the last burst at the hot spot," the report wrote.

The commission urged the department to ensure that improvement works of saltwater mains are completed as soon as practicable, and water leaks are promptly attended to as well.

It also called on the department to explore the feasibility of using advanced technologies to monitor seawater supply systems, as measures like active leakage detection only cover freshwater pipes at present.

The Director of Water Supplies said in the report that he agrees with the audit recommendations.

Meanwhile, the audit watchdog also looked into the Highway Department's maintenance work of public footpaths, finding that part of its work has seen delays in completion, as well as over-estimation of project costs.

The watchdog noted that as of June 2021, of the 20 rehabilitation projects for public footpaths commissioned by the department, six were completed with an average delay of six months.

A comparison of the approved estimates with the actual expenditures incurred up to June 2021 for the six completed projects also revealed that the project costs had been over-estimated in all cases, ranging from 27% to 200%, according to the watchdog.

In response, the Director of Highways said it would take measures to ensure that reports on completion of works under work orders are timely submitted by contractors and would take steps to improve the accuracy of project estimates for rehabilitation projects as far as practicable.