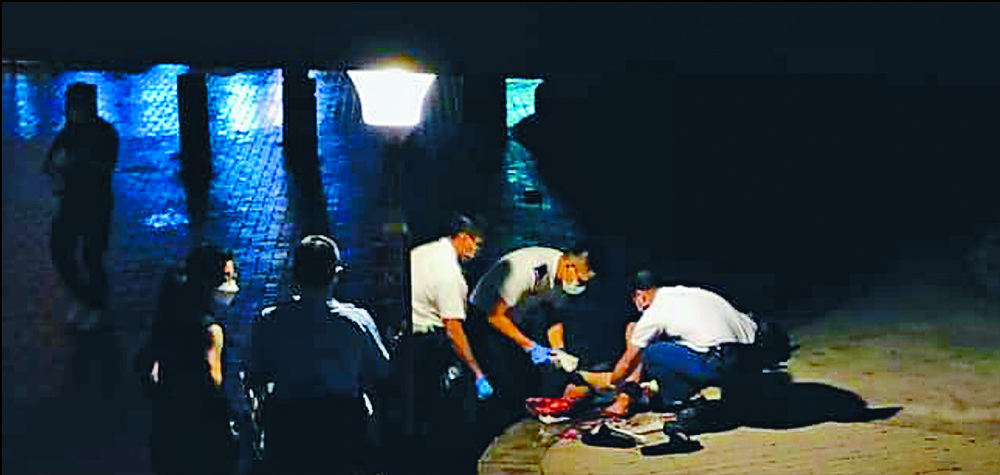 Attackers sought over two knife attacks
Officers are searching for two attackers armed with a knife and an axe after a man was found lying in a pool of blood in Tuen Mun on Tuesday with his right little finger severed.
After being sent to Tuen Mun Hospital, the 29-year-old man, Chan, took a turn for the worse and became critically ill yesterday, sources said, adding Chan is a heavy - and indebted - gambler with a triad background.

At around 7pm, Chan was spotted unconscious in a park on Pui To Road. In a sweep of a nearby street, Yan Oi Tong Circuit, officers found Chan's little finger.

He was sent to the hospital while conscious with wounds on his head, back, arms, hands and legs.

Officers are also searching for around 10 men who attacked three teenagers in a Kwai Chung basketball court yesterday.

The youths were stopped by the gang while leaving the court in Shek Lei Estate at around 3am and asked if they knew someone they were looking for.

Before the teenagers could reply, the men attacked them with knives. With injuries to their heads, backs and hands, the teenagers took a taxi to Princess Margaret Hospital, where they reported the incident to the police.