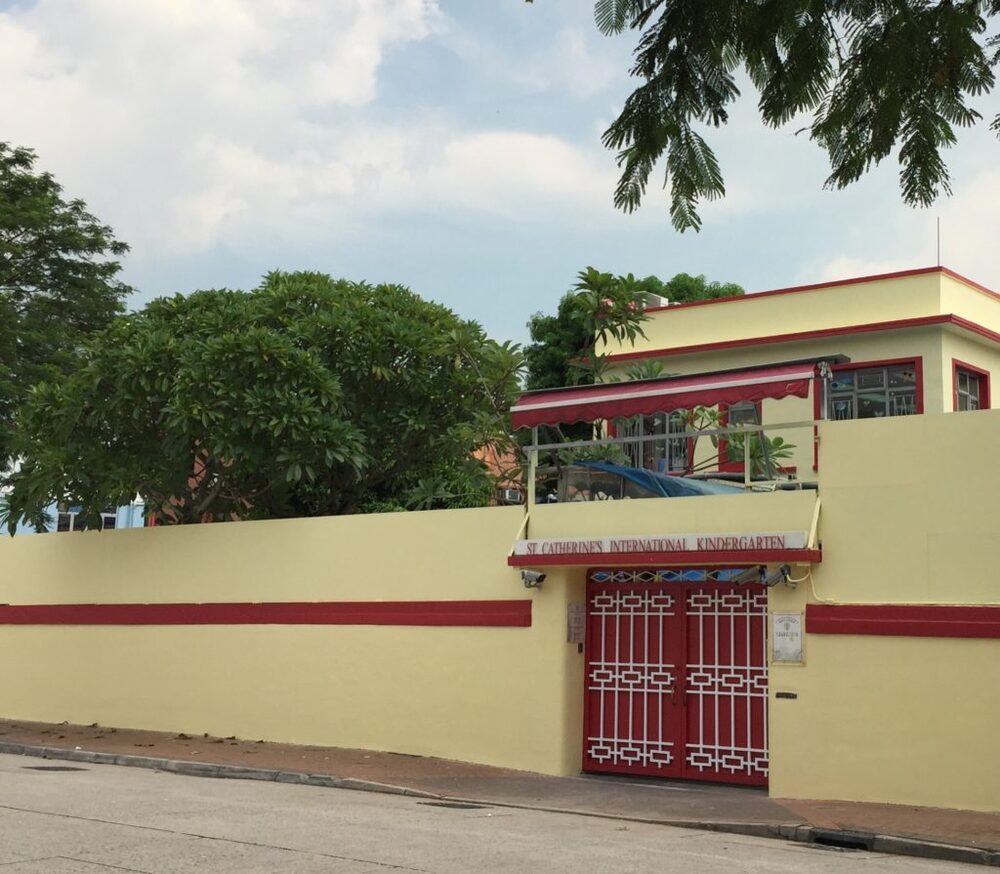 At least two classes of an international kindergarten suspended over Covid infections, source says
St. Catherine's International Kindergarten had at least two classes suspended after five afternoon-class students tested positive via rapid tests, a source said, as the Department of Health arrived to take samples.
The relevant arrangements and specific dates of suspension have yet to be announced.

Many parents were seen waiting to pick up their children at noon after the morning session.

School buses No. 8 and No. 17, which had been taken by the preliminarily confirmed students, continued to pick up students on Tuesday. There was staff disinfecting the buses and others checking up on the disinfection work before students got on board.

A parent said he had learned that the parents of confirmed students have tested negative, while some parents said they had taken two days off for their children after receiving notice from the school.

Another parent surnamed Chan said he was not too worried about it. He said his child has also attended school today and that although he was a little worried after being informed by the school, he did not do extra preventive measures other than wearing a mask and sterilizing his hands. "I just do these regardless of if there was a case or not."

After classes in the morning, staffers from the Department of Health were seen collecting environmental samples to further determine whether there were transmissions within the campus. The staffers stayed for about an hour and students of afternoon classes attended school as usual.

As students of afternoon classes gradually arrived at school at about 1pm, a parent surnamed Wong said she was worried about the cases on campus. She said it reflected the low effectiveness of the current preventive measures, including daily rapid tests.

She put on a KF94 mask for her daughter today and said she would disinfect her hands more often. She believed it should be less worrying if the students were infected outside the school, but their parents tested negative, which indicated the chance of infection on campus.

She hoped the health authorities could report the result as soon as possible to avoid parents getting panicked.