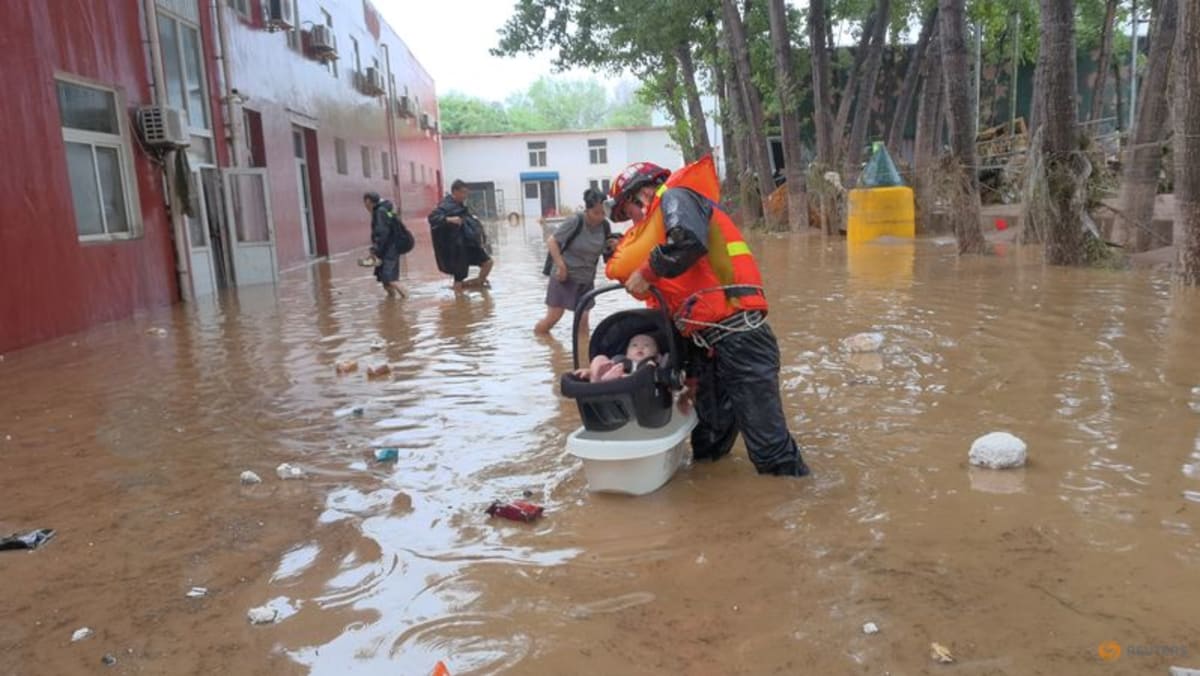 At least 20 killed, 19 missing in China rainstorms
Heavy Rainstorms Devastate Beijing and Surrounding Areas
At least 20 people have been killed, and 19 are reported missing as heavy rains continue to lash Beijing and its surrounding provinces in China. Storm Doksuri, a former super typhoon, has caused havoc since Friday, submerging roads and deluging neighborhoods with mud.

Beijing and its neighboring regions have witnessed torrential downpours, with almost the average rainfall for the entire month of July pouring down in just 40 hours. The suburban areas of Beijing have been severely affected, with some of the city's heaviest rains in years.

The Mentougou riverbank area has been particularly hard-hit, with muddy debris strewn across the roads. Residents are comparing this situation to the floods in July 2012, which resulted in 79 fatalities and mass evacuations. Emergency vehicles and workers are actively engaged in rescue and relief efforts.

Tragically, at least 11 people have been killed in Beijing, including two workers who lost their lives while carrying out rescue operations. Additionally, 13 people are still missing in Beijing, with another nine fatalities and six missing in Hebei province. Two casualties were also reported in Liaoning province over the weekend.

Chinese President Xi Jinping has called for all-out efforts to rescue those trapped or lost due to the rains. More than 100,000 people deemed at risk have been evacuated from Beijing. Authorities have allocated 110 million yuan (approximately US$15.4 million) for disaster relief in the affected regions.

The situation has led to chaotic scenes, with collapsed bridges, flooded roads, and stranded high-speed rail trains. Extreme weather events are becoming more common in China, with climate change exacerbating the situation. As the country faces the arrival of another typhoon, Khanun, preparations are underway to minimize its impact on the already affected areas.