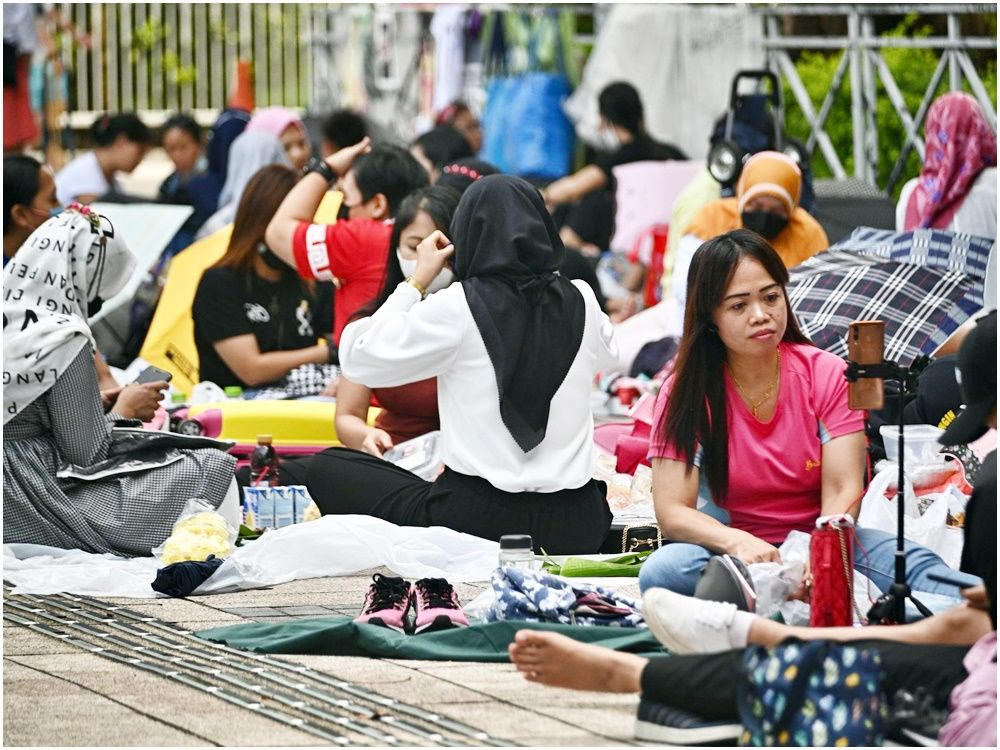 At least 1,200 foreign domestic helpers see plans disrupted by flight ban
An estimated 1,200 foreign domestic helpers won't be able to arrive at Hong Kong as scheduled due to a latest flight ban to come into effect on Friday, an employment agent said.
Chief Executive Carrie Lam Cheng Yuet-ngor announced on Wednesday that Hong Kong will suspend all flights from eight countries for two weeks starting this Friday, including the Philippines, Australia, Britain, Canada, France, India, Pakistan, and the United States.

The Hong Kong Union of Employment Agencies chairman Thomas Chan Tung-fung said that the suspension would affect at least 1,000 foreign domestic helpers.

On top of having to book the flights again, employers will lose the deposit for quarantine rooms too, he said.

Demand for quarantine rooms has always been high in Hong Kong, and some employers even spent HK$3,000 to HK$6,000 to buy room bookings from scalpers.

Foreign domestic helpers who completed their contracts in Hong Kong used to ask for a monthly salary of HK$5,000. With the latest ban, they may raise the amount to between HK$6,000 and HK$7,000, he expected.

He slammed the government for restricting helpers to stay in a few designated quarantine hotels and limiting their quota, resulting in a lack of manpower in the market.