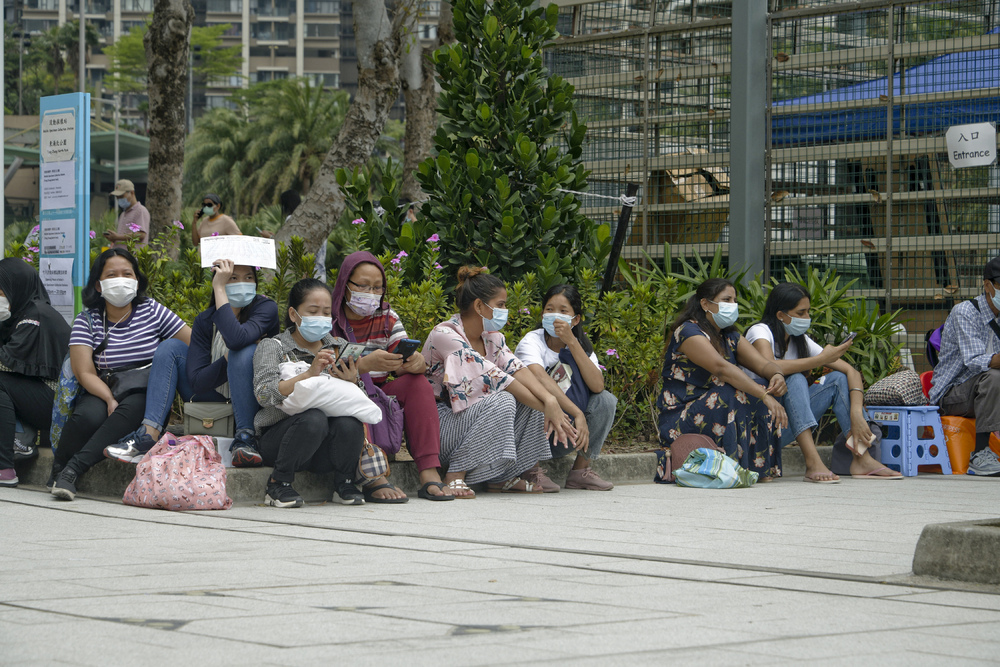 Associations promise legal actions against vaccination requirement for domestic workers
Legal actions might be pursued against the government for making vaccination a prerequisite for domestic workers' visa renewals, foreign domestic worker associations said.
This came as the associations slammed Secretary for Labor and Welfare Law Chi-kwong for saying "domestic workers can choose not to work in Hong Kong if they are reluctant to get vaccinated".

Indonesian Migrant Workers' Union president Sring Atin said domestic workers would also stage a silent protest tomorrow and contact the general consulates of their countries in the upcoming days.

Atin demanded Law to withdraw his remark -- for which she deemed as "frivolous", and apologize.

She said such a remark showed that the secretary was reluctant to acknowledge the contributions of domestic workers to Hong Kong.

"We should ask if the employers of domestic workers agree with what Law said as well," she said.

"Has the government braced the employers for their lives without domestic workers?"

Community relations officer of Mission for Migrant Workers Johannie Tong Hiu-yan said it was racist and discriminatory for the government to mandatorily require domestic helpers to get vaccinated, in addition to running a massive testing on them.

Tong also deemed Law's remark as "very insulting".