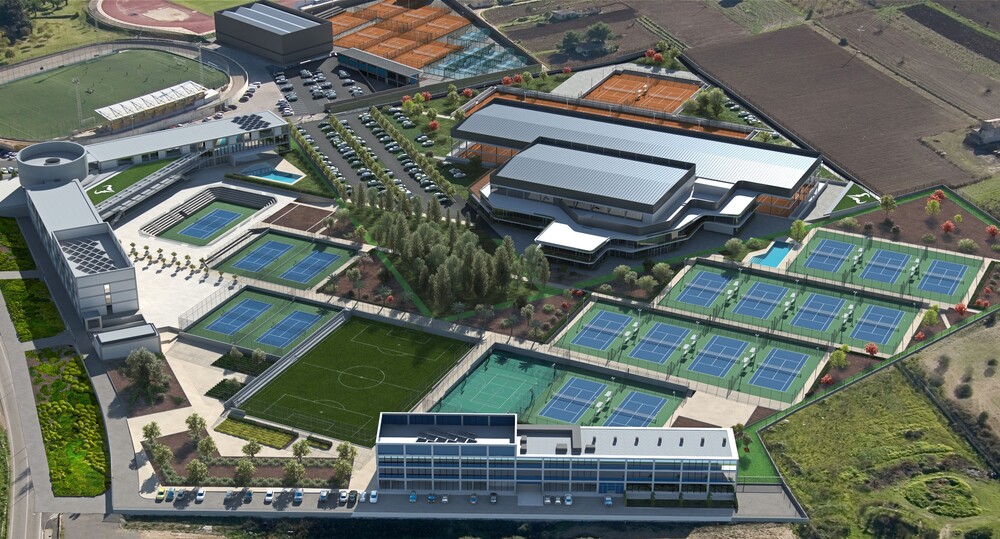 Asia's first Rafa Nadal Tennis Center coming to Hong Kong
Hong Kong Golf & Tennis Academy announced to partner with Rafa Nadal Academy to launch Asia's first Rafa Nadal Tennis Center in the city.
By bringing the academy to the city, HKGTA hopes to support and encourage the next generation of tennis talent in Hong Kong – with Rafa Nadal Tennis Center providing a level of high-performance training programs and competition opportunities that is unsurpassed regionally.

A dedicated coaching team will be exclusively joining HKGTA direct from RNA in Spain, running and leading tailormade tennis programs here for the first time ever.

All coaches are experienced in the RNA methodology, which can be adapted to any player's age, level, and needs. Rafa Nadal Shop will also be opening at HKGTA, enabling players to look, feel and be as confident in their game as possible, with exclusive RNA products available for purchase.

The prestige of the Rafa Nadal Academy is based on a detailed methodology designed by the technical team that has taken Rafa Nadal to the top of the professional circuit.

This large group of experienced coaches led by Toni Nadal aims to maximize each player's strengths and bring out the best in each of them, on and off the court, through a structured plan that is also implemented in the programs taught at the Rafa Nadal Tennis Center.

"Bringing the first Rafa Nadal Tennis Center to Asia is a ground-breaking milestone not only for HKGTA, but for Hong Kong," says Adrian Cheng, Chief Executive Officer of New World Development. "We have so much talent locally, and it is wonderful to help bring such a prestigious institution to Hong Kong and give our potential next-generation tennis champions the world-class training they need to succeed.

Sharing his enthusiasm for the upcoming Rafa Nadal Tennis Center, Rafa Nadal states, "We are very excited about this new international project in Hong Kong.

He continues, "For us, having reliable partners is essential, and for this reason, I am grateful to the HKGTA team for their enormous confidence in us.